Fear, anxiety and intimidation were all left at the door for the upcoming freshman class at Klamath Union High School.
Tuesday, the class of 2026 had a welcoming at their future school where they were able to walk the halls, climb up and down the stairs and experience what it would be like to be ninth graders at KU.
The students entered the James Ivory Arts Center where they were greeted by KU Principal, Tony Swan.
Students were seated inside the school's theater, greeted by Vice Principal, Jacque Brandow and experienced their orientation, school-wide expectations, high school transcript basics and a Canvas overview.
"Transitions that happen during adolescence can be destabilizing," Brandow said. "Combating rational and irrational fears was something Klamath Falls City Schools Secondary Team of school counselors, KU cafeteria staff, teachers and administrators began to take on with great pride and hope for the Klamath Union High School's class of 2026."
The Ponderosa Middle School students then had their opportunity to have a tour in and around the school.
School counselors Jennifer Spicher and Rebecca Pierce followed with questions about the school they would only know the answers to had they paid attention in detail on their tour.
Freshman nerves
The incoming freshman finally had an opportunity to relate with current exceling Klamath Union students.
The student panel of Andi Harmon, Marley Ogao, Braden Dawson, Bell Riley, Hayden Smith, Stephen Maurer and Natalie Krueger, all outstanding academic students, answered questions a student would want to know the first weeks into their freshman year.
"I know I want to get into photography here. I am most scared about getting lost and knowing where everything is," eighth grader Braedon Trombley said.
Surely, Trombley is not alone.
Dawson was an advocate for any freshman who thought they were not going to do well in high school academically and socially. In his second year, he is already the Associated Student Body Vice President.
"I was really nervous going into my first year and was not sure how I could do well in school and what it would take to do well," Dawson said.
Maurer helped calm doubts some of the students have regarding how someone might view a teacher.
"Something I wish I would have known is that the teachers are super nice, super chill. If you ever have trouble understanding something, you can just ask them. They are real people, not monsters," Maurer said.
Ogao and Harmon, both freshmen, hinted at a way to not lose focus, letting students know there is a to do list on campus.
"If you do all your work in class, you really do not have that much work after school," Harmon said.
Riley urged her future peers the importance of making sure teachers have received school work online.
"There have been a few times I thought I turned things in online and a teacher said they did not grade it or it was not there, so make sure to check modules," Riley said.
The student panel was raw and not afraid of being honest.
Ogao shared how some of her teachers were sluggish in responding to a question through email.
Harmon was realistic.
"If a teacher does not like you, they are not going to be the nicest or most helpful," Harmon said. "I think having a good relationship with your teacher is a good way to start it."
The future freshman were informed about tutoring available, which is led by students.
Maurer was not slow in letting the Ponderosa students know of the snacks provided during the tutoring sessions.
"Sometimes, I hate hearing stuff from my teachers because I have that mindset of, you just don't understand me," Riley said. "A lot of the students in after school tutoring, I am friends with in real life, so it is easy to be a part of."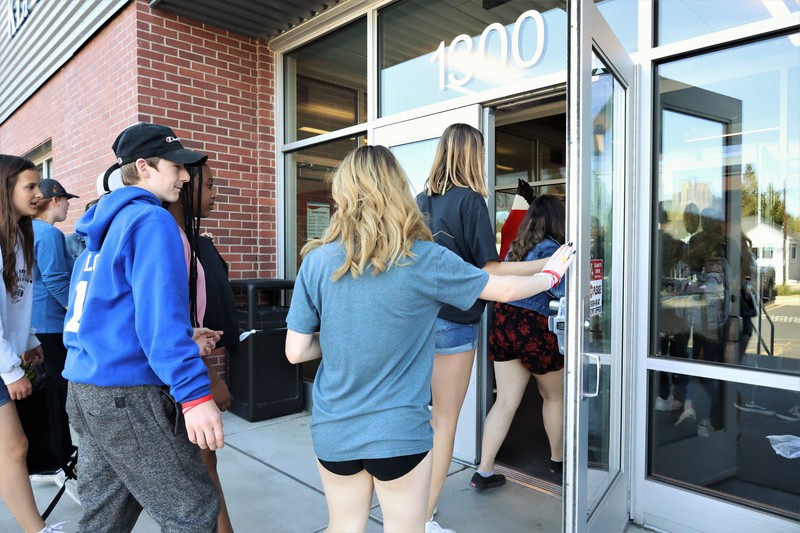 Being aware and on time
The student panel, though there are several places to get lunch two blocks away from the campus, set a reminder that there are only 30 minutes for students to get back to class.
The temptation is there as Green Blade Bakery, Holiday Market and Rodeos Pizza and Saladeria are all a five-minute walk from KU.
"It is obvious you did not make it to class on time when you have your Dutch Bros in your hand," Riley said. "Your teachers will know what is going on. You are not very sneaky."
Klamath Union has countless of clubs and afterschool programs during and after school.
Kruger, who is the ASB President this year as a junior, gave her two cents on one way students could get involved and be plugged into the Klamath Union community. "You really have to put yourself out there. Don't just expect things to come to you because they won't," Kruger said. "If you want to do something be like, 'I am going to do this.' Go find what you want."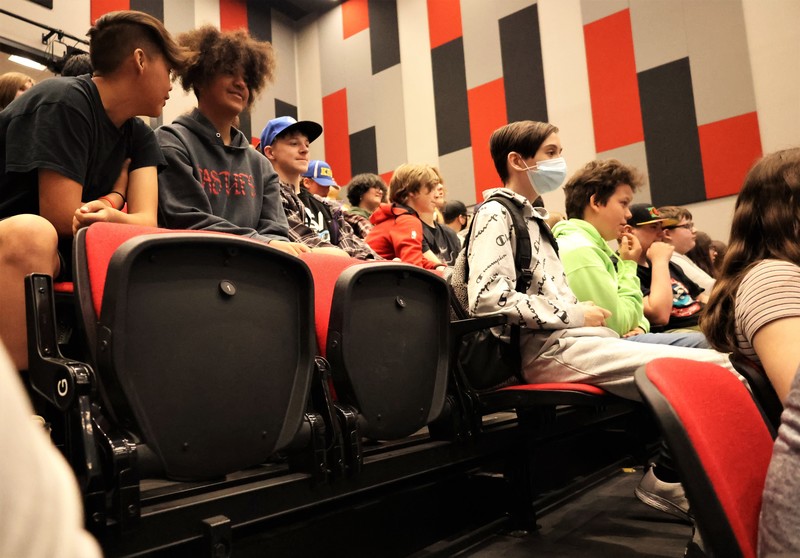 Sports at KU
The student panel displayed several student athletes.
Riley echoed all coaches are approachable and when she brought up varsity football head coach, Tom Smith, several aspiring Pelican football players also murmured his name.
Harmon, a basketball player, told her future classmates the value coaches hold to put the title of student first.
Harmon recalled instances this year when some of her teammates would work hard to finish their school work first and then join their team in practice.
She said coaches have been reasonable with her and understand students are going through the stress of homework, studying, exams while preparing for a hard-fought rivalry game all at the same time.
Riley has had her hands full in her third year, and is a barista at the high school, is part of ASB and Distributive Education Clubs of America, which has caused her to miss school time because of traveling.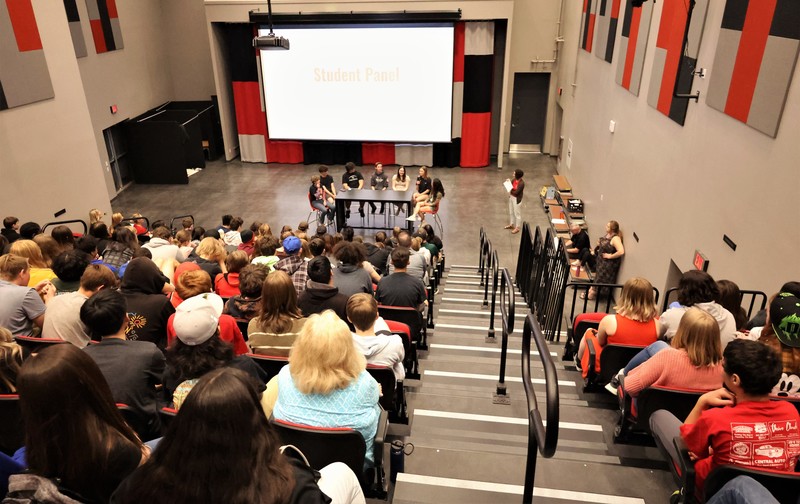 Riley expressed the key for students who are tangled into an abundance of activities to let their teachers know beforehand they are going to go out of town for any reason.
Students, of course, wanted to feel a level of security and led to the question of how safe is KU for students, to which the panel assured doors are locked during classes and they have felt safe with their administrators and teachers routinely checking the halls.
A question was even raised if bullying occurs, which the panel told students to simply be kind and not get involved with others who are not being kind.
"Teachers, most of them are pretty funny and normal. Some of them do not understand humor, that is OK," Smith said. "Live it up, don't do drugs, though."
Other important tidbits discussed for freshman
100 level is the first floor, 200 level is the second floor and the 300 classes are the top floor at Klamath Union.
Classes are 51 minutes long and 45 minutes when there is a late start.
If you feel you are falling behind in school, speak with Spicher or Pierce on how to get caught up on your credits and ask about the credit recovery program.
Klamath Union offers two AP classes in calculus and environmental science.
Aguilar-FloresJ@kfalls.k12.or.us