Congratulations to the Pelican Education Foundation for their dedication and commitment to providing free opportunities to the students of the Klamath Falls City Schools.
The Pelican Education Foundation (PEF) was awarded $150,000 from the Oregon Association of Education Service Districts (OAESD) Community Summer Grants. These camps will serve 125 students who attend Klamath Falls City School in grades 5 through 12, who will participate in three camp activities in July and August. "I am excited to work with PEF and the City School District in offering hands-on, real-world experiences in the field of film, photography, and graphic design," said Dan Stearns, Director of DayDreamer LLC.
"PEF is grateful for the opportunity to assist Dan Stearns and DayDreamer with this wonderful grant. Many, many youths will learn so much from their participation in these hands-on summer camps," PEF President, Kevin Garett, said.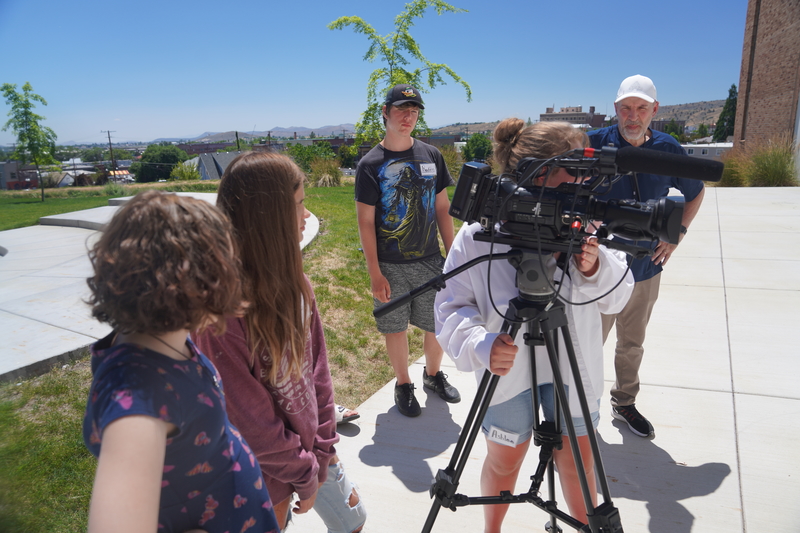 Under the leadership of Dan Stearns, Klamath Union CTE Digital Media Teacher and Director of DayDreamer LLC, students will participate in a variety of summer film camps.
This is an excellent chance for local students to get involved in creative media design and also be outdoors having fun together," KU Principal and PEF board member, Tony Swan, said.
These three camps include:
The DayDreamer Film Camp, now in its 18th season, provides a unique summer film experience for students, a total immersion in the world of film. Using experts in the field and near/peer mentors (who are advanced students in the KU Digital Media program) campers will produce music videos, movie previews, and a main feature movie that will be shown on Friday, July 29th, 6:00 pm at the KU theater.
The Digital Wilderness Camp, will offer students a four-day camping trip, that ventures up the Rogue River, launching at Gold Beach Oregon. The campers will be documenting the outdoors and nature by using video, digital photography, and drones to create marketing and outreach materials for local businesses. T
The Summer of 2022, which will be creating a documentary. KUHS and KCC media certificate grads, Bailyn Amos and Linnea Gebauer will be designing and producing a variety of videos this summer documenting some of the 240 camps sponsored by OAESD. Filming will involve many locations including Vancouver, Seaside, Ontario, John Day, Baker City, Bend, Klamath Falls, Yachats, Depoe Bay, Ashland, Eugene, Corvallis and Portland.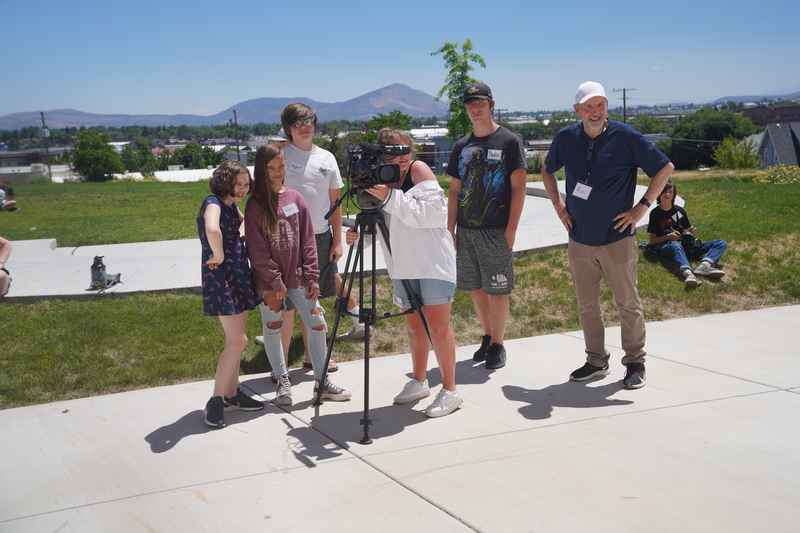 Mike Moore, PEF Board member said. "This generous grant will allow a large and diverse group of Klamath Falls City Schools students to engage in a fun and educational film making adventure with experienced mentors."
"The funds for these camps will expose and inspire students in the city school district into the world of filmmaking. The technology obtained through this grant will increase the capacity for students and their exposure to industry standards. We look forward to a continuing relationship with OAESD and the Klamath Falls City Schools", states Stearns.