Hear from Miss Klamath Union on the potato festival, the Blazers visit Mills and Pondo in this week's KFCS Friday News Flash:
https://www.smore.com/hzfds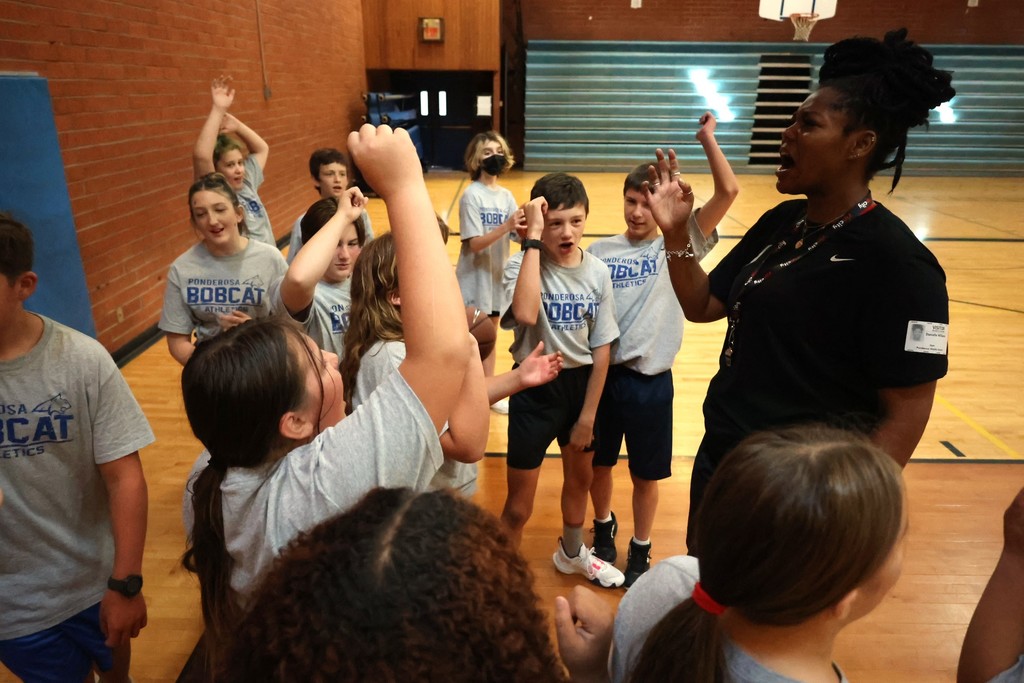 Dear Parents, Guardians, and KFCS Members, Klamath Union High School is ramping up Pelican Flight Crew for this school year. This is a great deal to get your child involved with KU Athletics for a reasonable price! This special crew is for future KU Student Athletes currently attending Elementary and Middle School. Membership lasts all school year and grants access to all KUHS athletic games providing the student is wearing their Flight Crew Shirt and has a parent or guardian present at the game. Further details are in the attached flyer. If you would like to sign up you can do so in person at any KU Home game or click here to sign up:
https://docs.google.com/forms/d/e/1FAIpQLSeSpJdAIuyWZoz-WTSkqm3gVipKxm5fsEhWCk1OT3uj3qgMZw/viewform
. Flyer link:
https://5il.co/257w3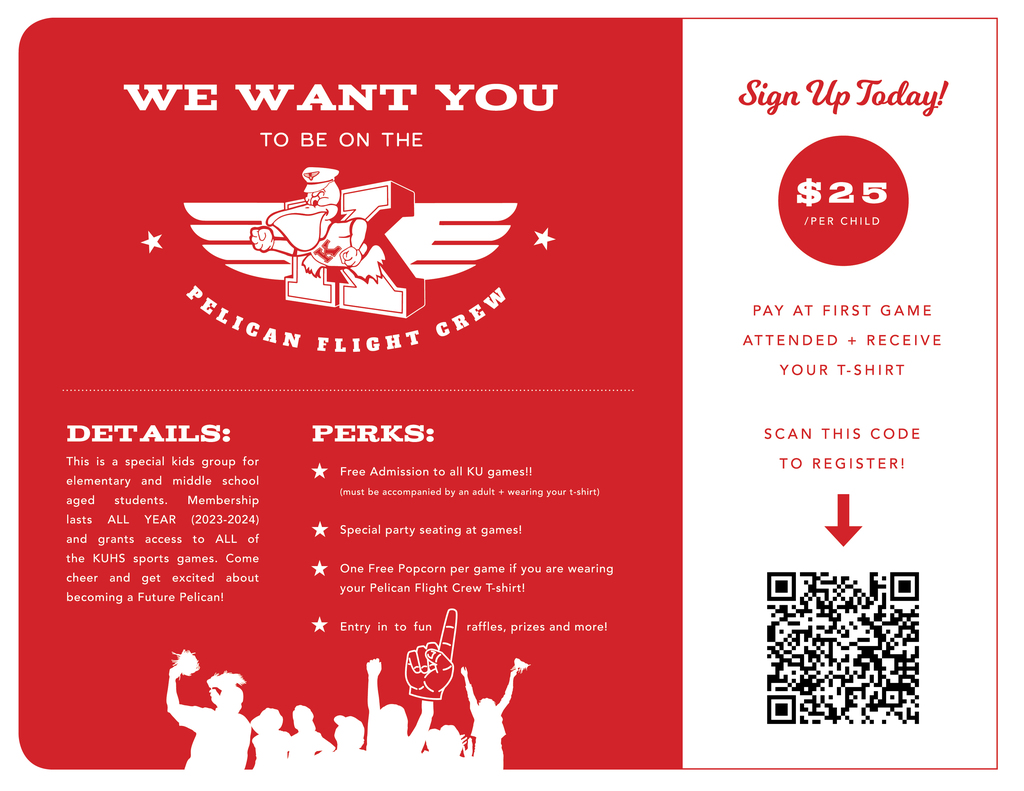 KUHS Flight Crew Presents: Cheer Camp Crystal Canal 🏕️. Register Today @
https://forms.gle/S5kVBhc8p5nDhDnj6
. $40 - Camp Shirt, Bow, Pom's. Cheer Camp Registration ends October 6th, 2023. Camp Registration is $40 which includes cheer camp shirt, bow, and poms! Please make payments to Klamath Union Front Office - Memo: Cheer Camp Registration. One registration PER child! Registration payment is non-refundable but may be transferred to another student. Cheer Camp Registration link:
https://forms.gle/S5kVBhc8p5nDhDnj6
. Contact Information: Tel: 541.331.6904 Email:
kuhscheerleading@gmail.com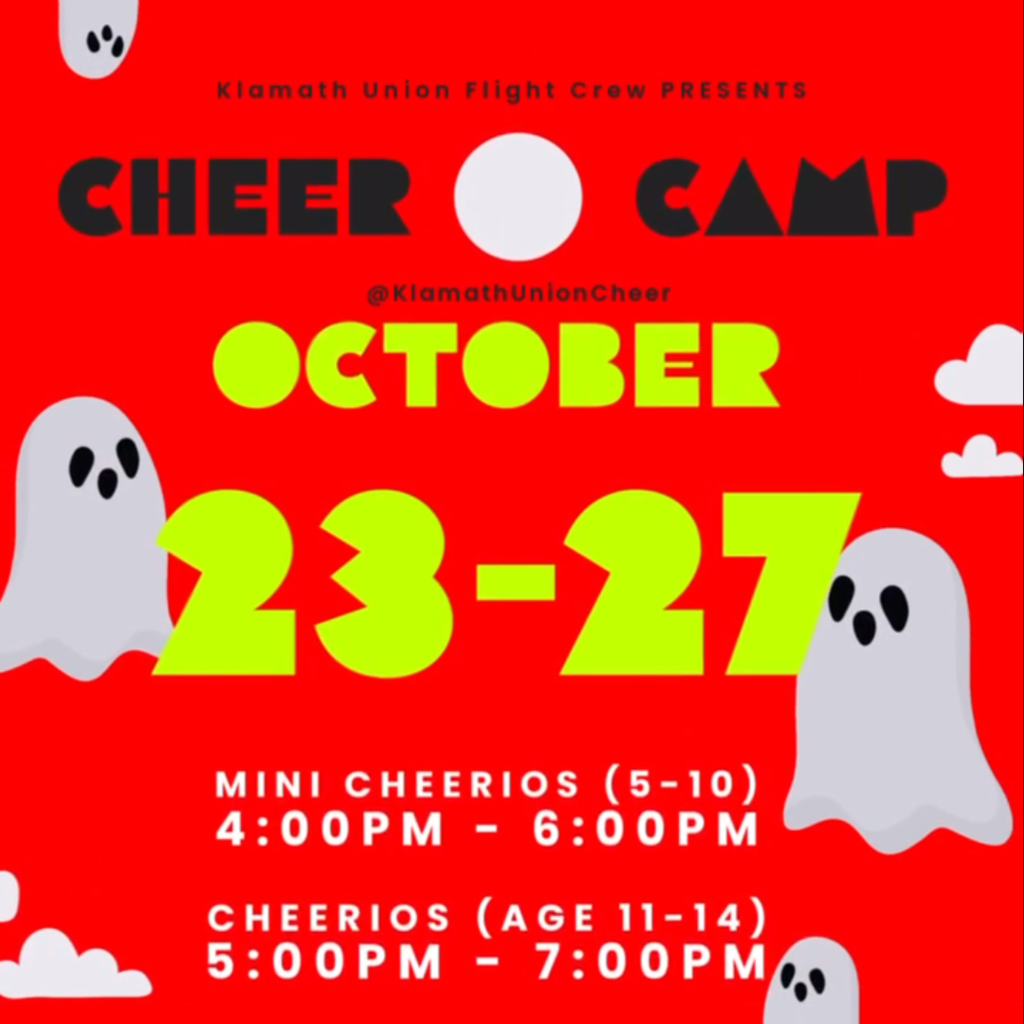 Klamath Falls City Schools is asking for your input through ThoughtExchange. We want to hear from you regarding student dress code. We will utilize the input of KFCS staff, students, parents and community members to make decisions on student dress code in the future. The ThoughtExchange will run Tuesday, Sept. 12 through Tuesday, Sept. 26, and end at midnight. Follow the link to participate in this ThoughtExchange:
https://tejoin.com/scroll/276295192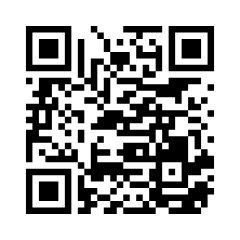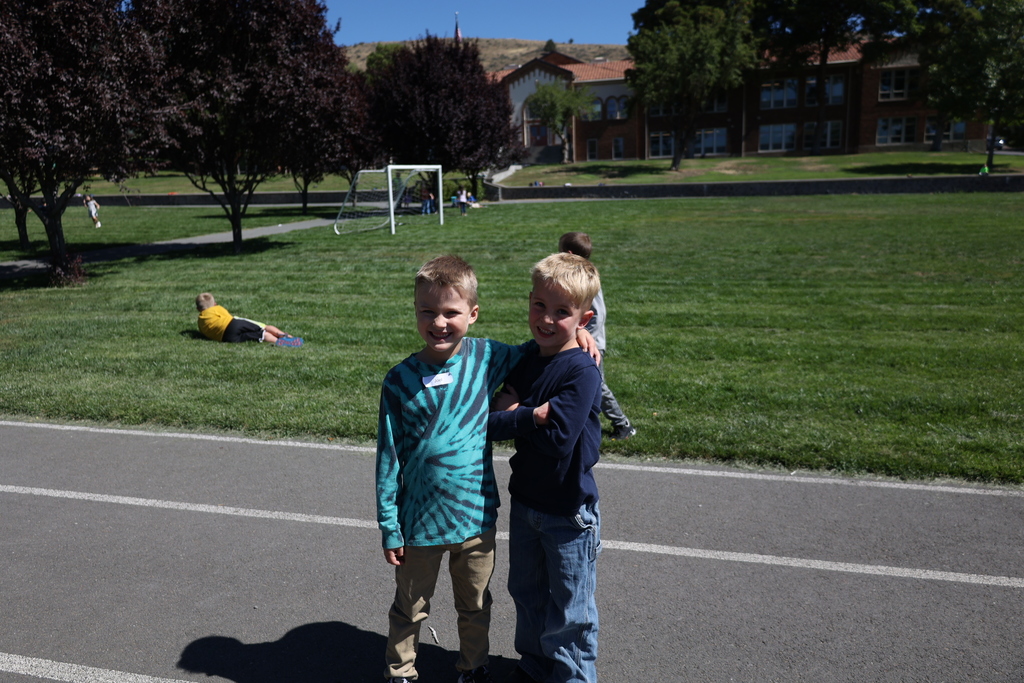 The first day of school is approaching fast. Look through this week's KFCS Friday News Flash for important information before the first day of school. Find the newsletter here:
https://www.smore.com/0np9g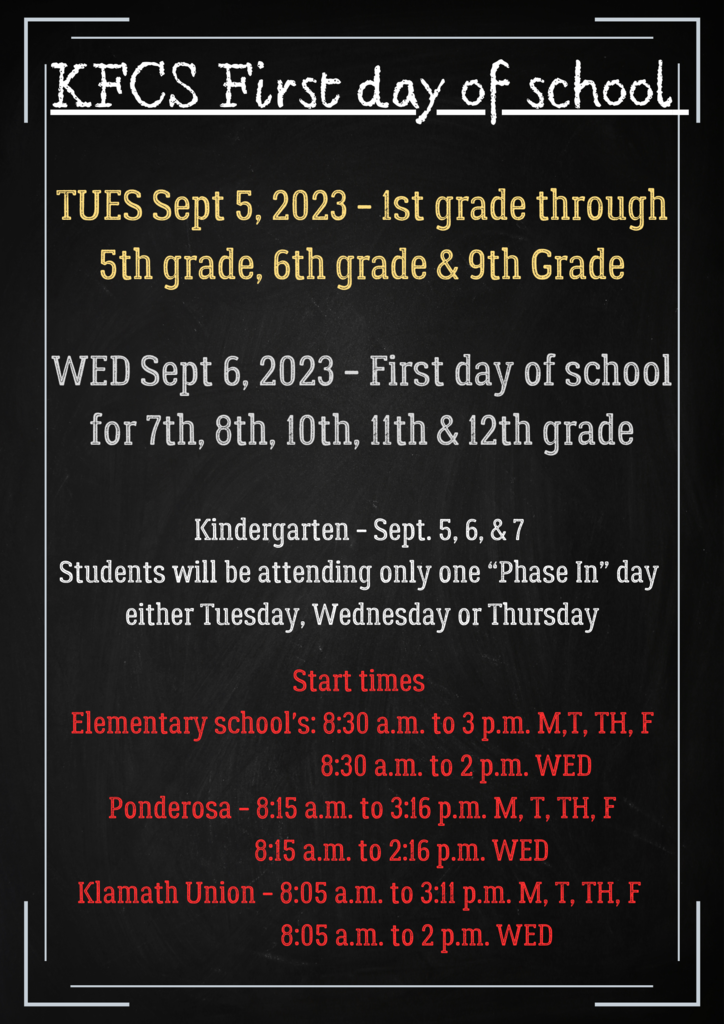 Ponderosa Middle School Pesticide Application Notification starting at 8 a.m. Thursday, August 24.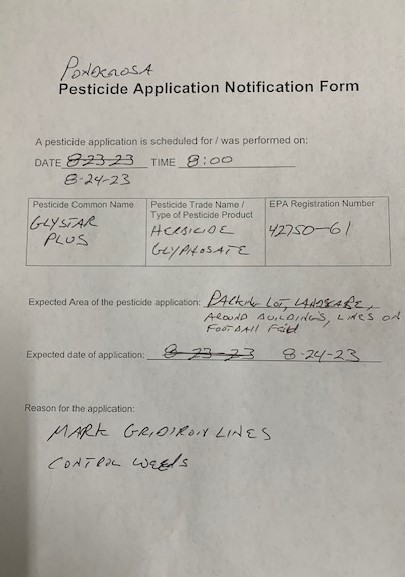 Ponderosa offices will be closed Tuesday, August 15. Good afternoon! This post is to inform you all that our office will be closed on Tuesday, August 15th due to ongoing trainings for our office staff and the new system that will be implemented this school year. Thank you for your understanding and we will see you all soon. Have a great weekend!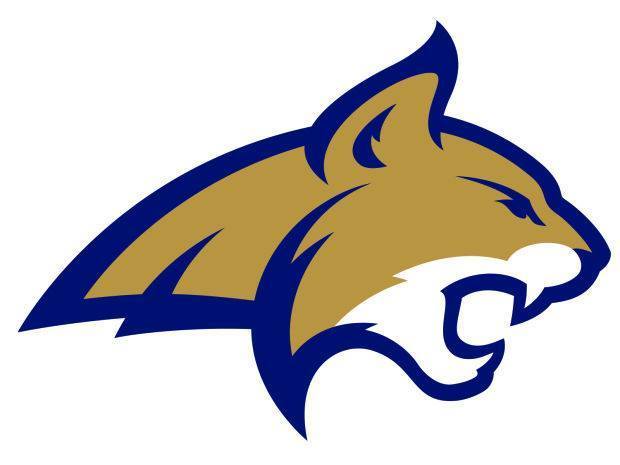 Ponderosa Middle School will be having back to school incoming student tours next week! Please come for a tour for the following two dates. The first tour will be Thursday, August 17 from 12 p.m. to 4 p.m. and Friday, August 18 from 1 p.m. to 4 p.m. Tours will be given by Ponderosa WEB Students. Contact information:
LemieuxB@kfalls.k12.or.us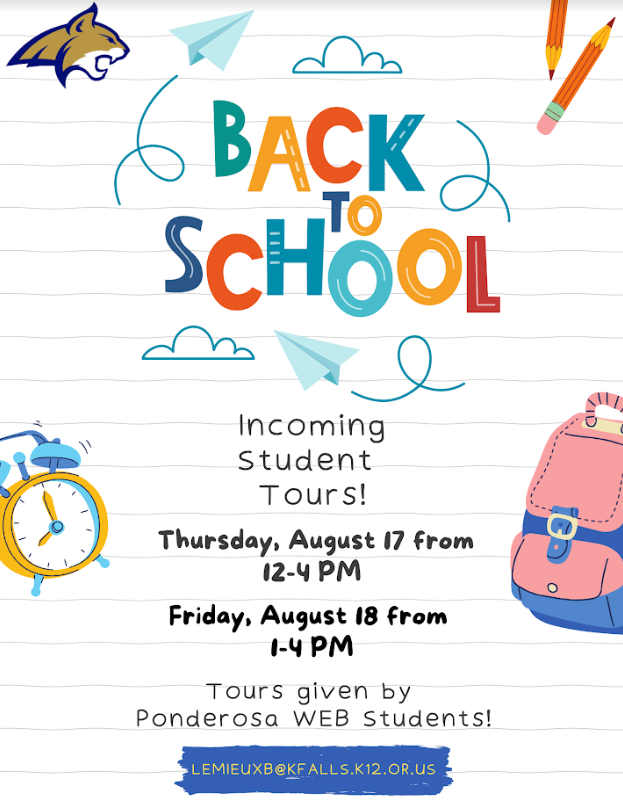 Here you can find the Ponderosa Middle School back to school supplies list. Look through this list to see school supplies needed for the upcoming school year.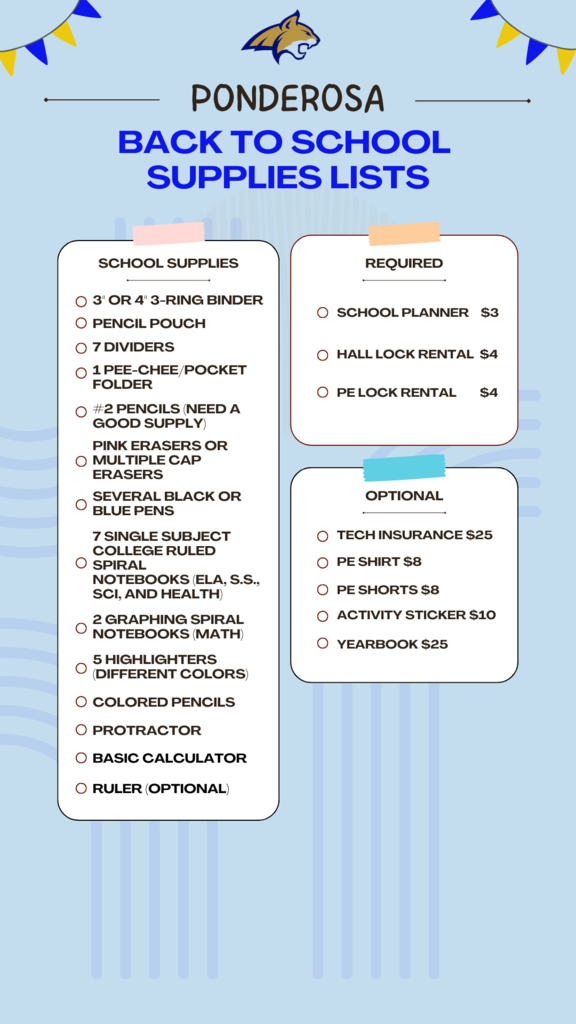 Pesticide application at Klamath Union, Ponderosa this Wednesday morning. For more information, look through the following public notice's.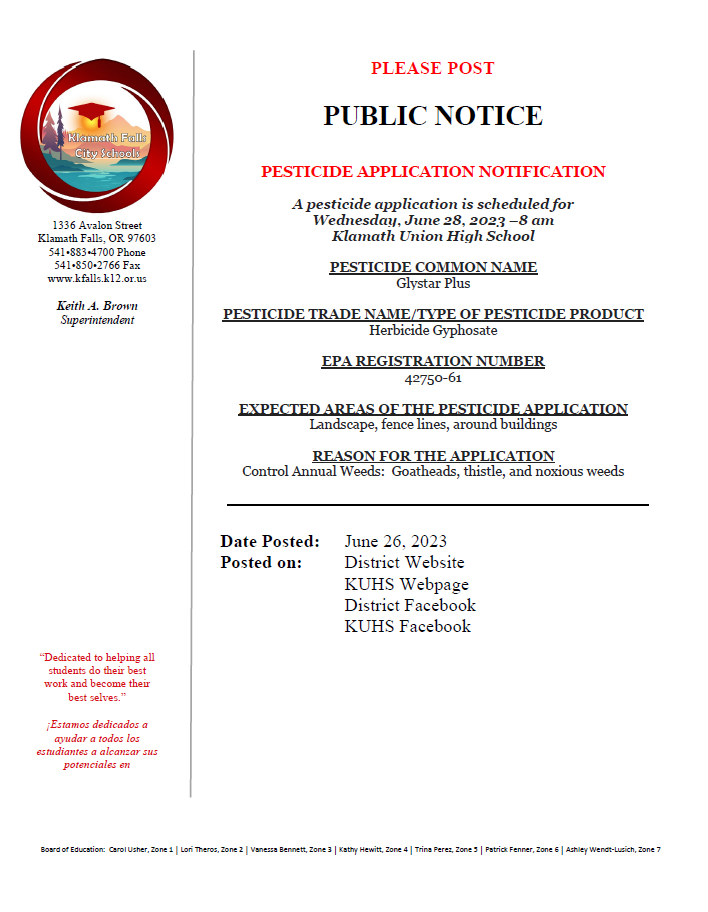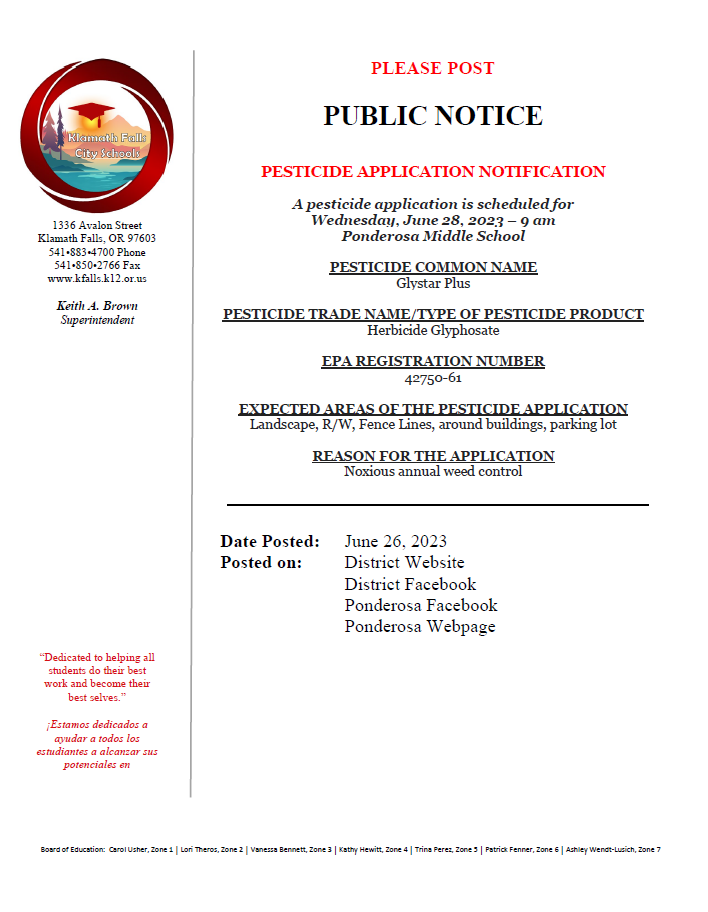 We want to thank all our staff, parents and students on a great year at KFCS. Look through KFCS News Flash for what is going on in the school district:
https://www.smore.com/3evk9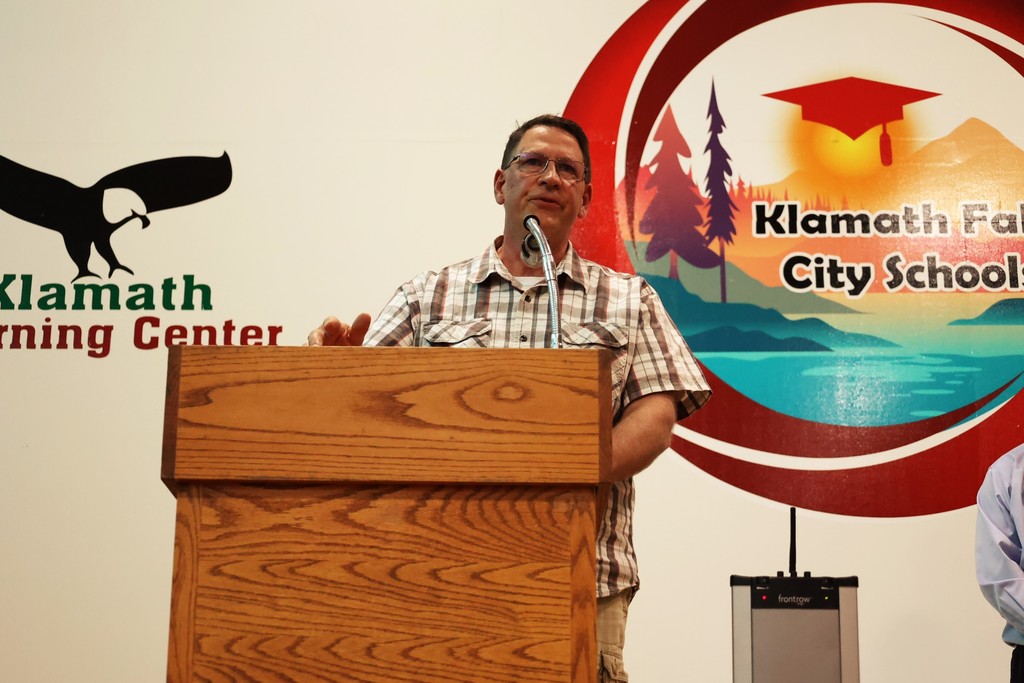 Look through this week's KFCS News Flash, including a message from KFCS Superintendent Keith A. Brown regarding graduations this weekend. Link:
https://www.smore.com/0fp15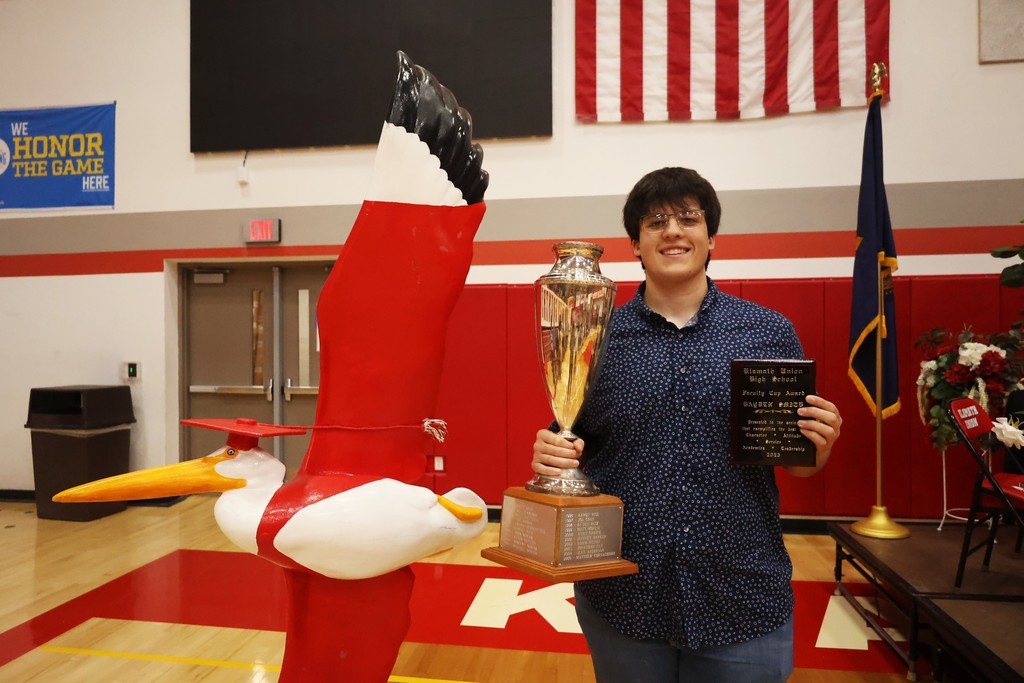 Klamath Falls City Schools food menu's for the month of June.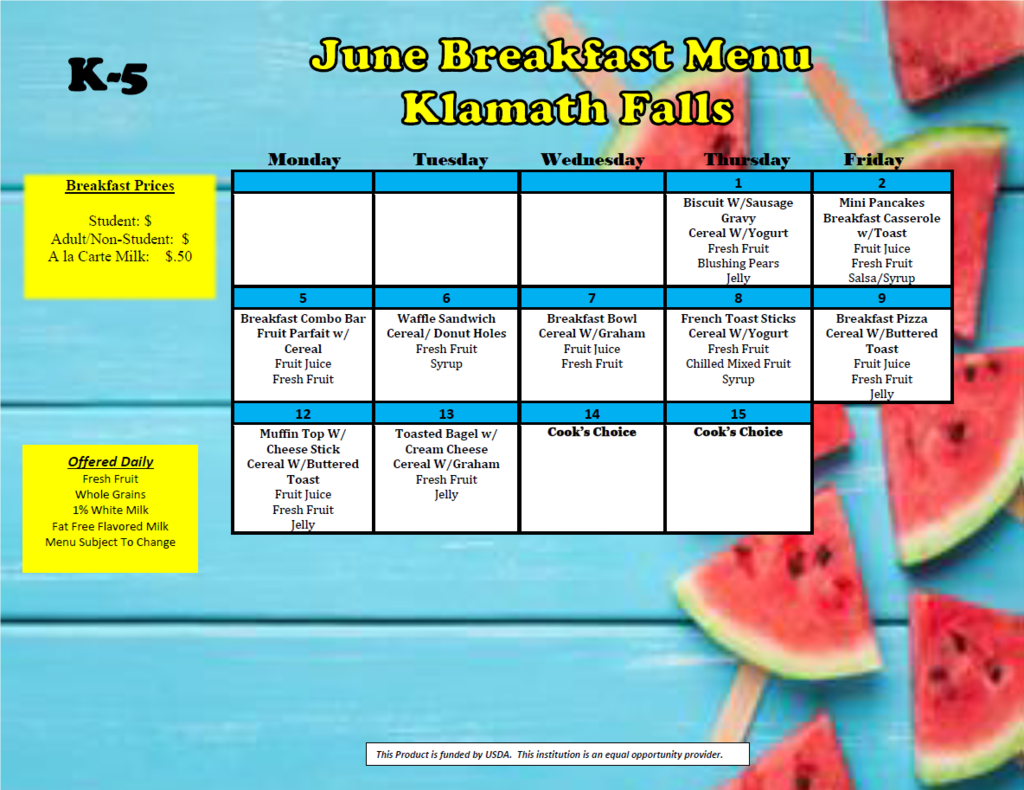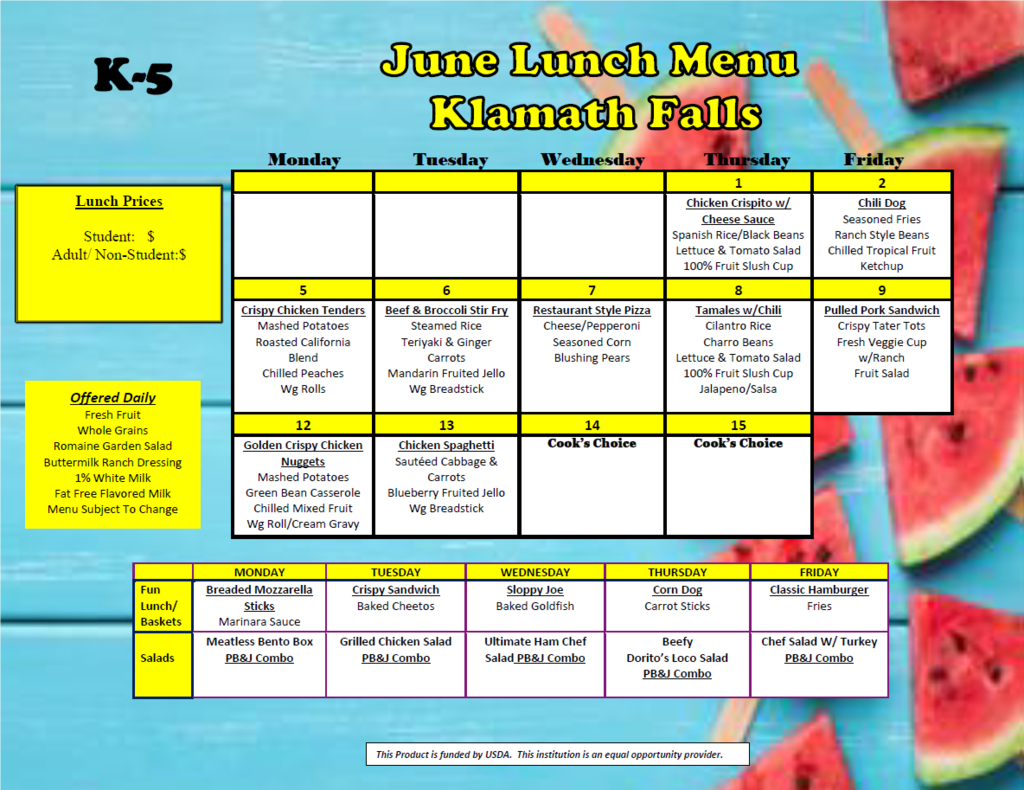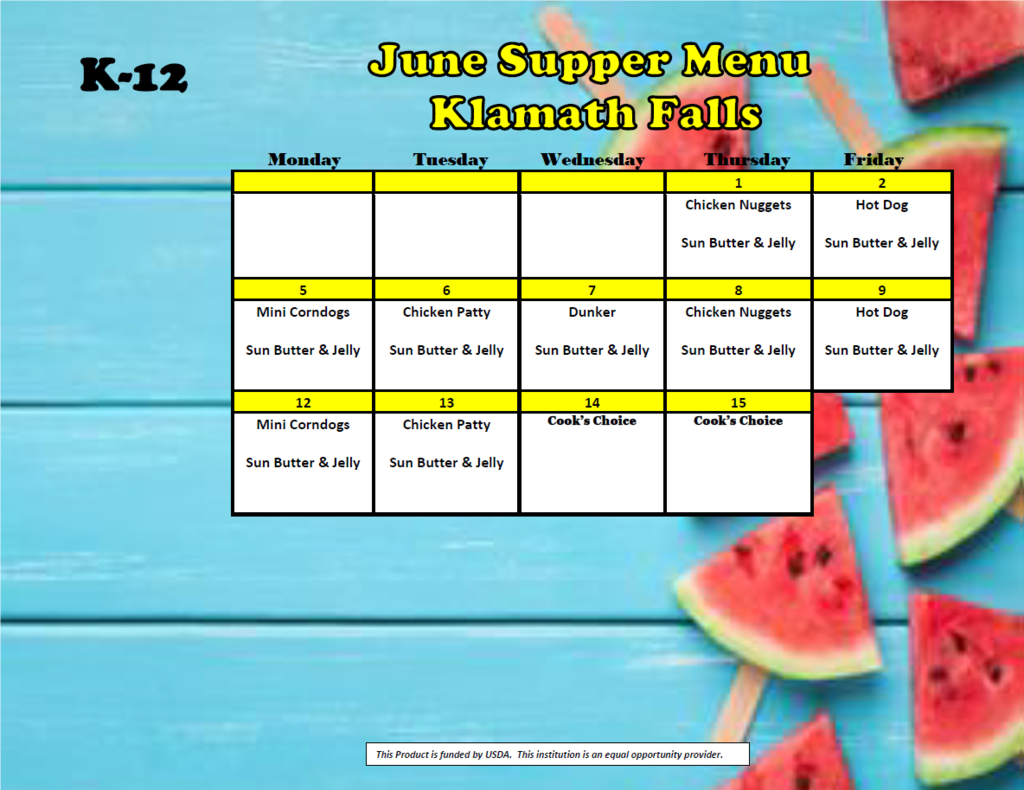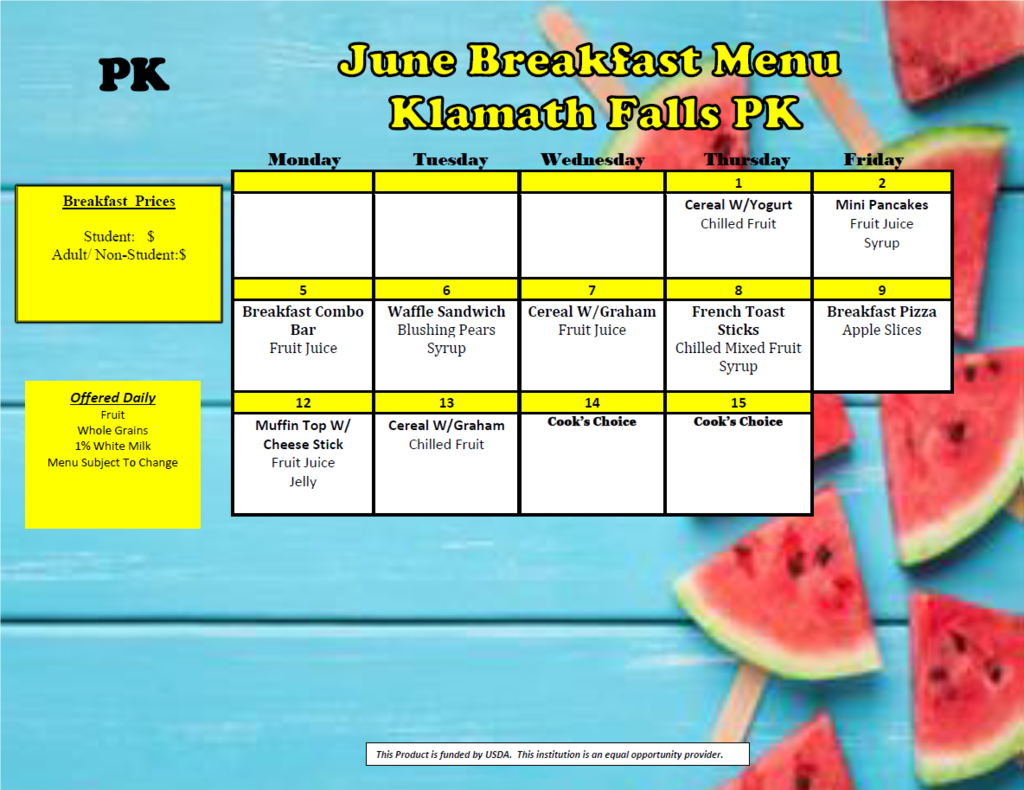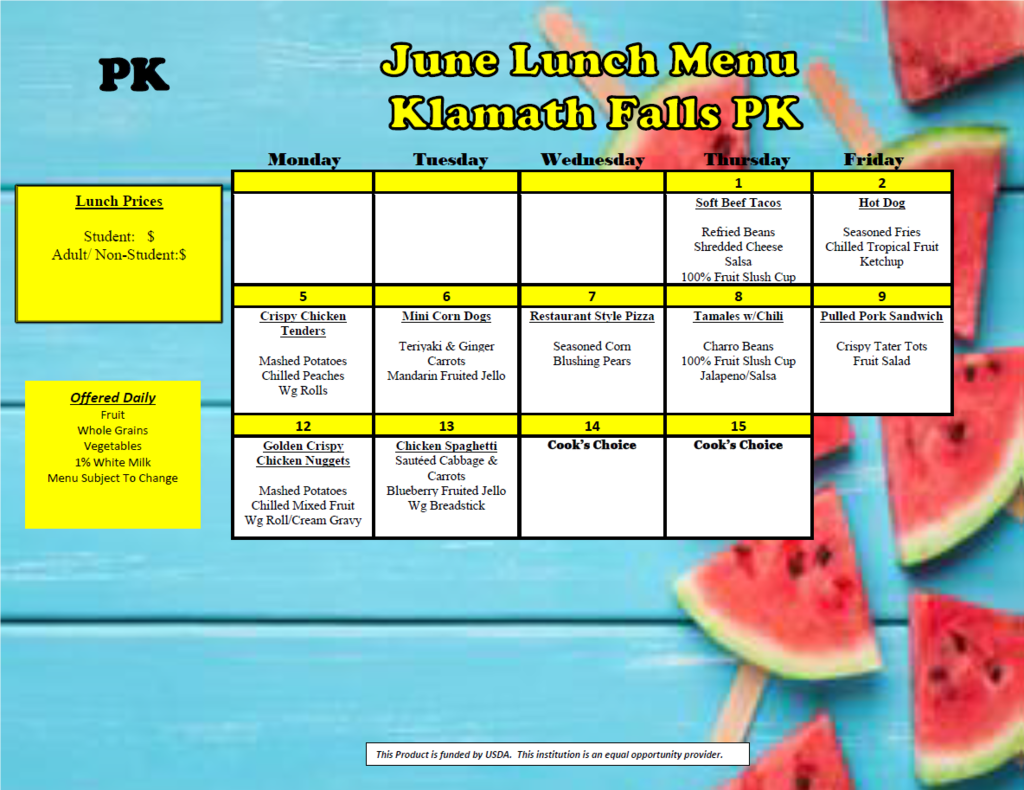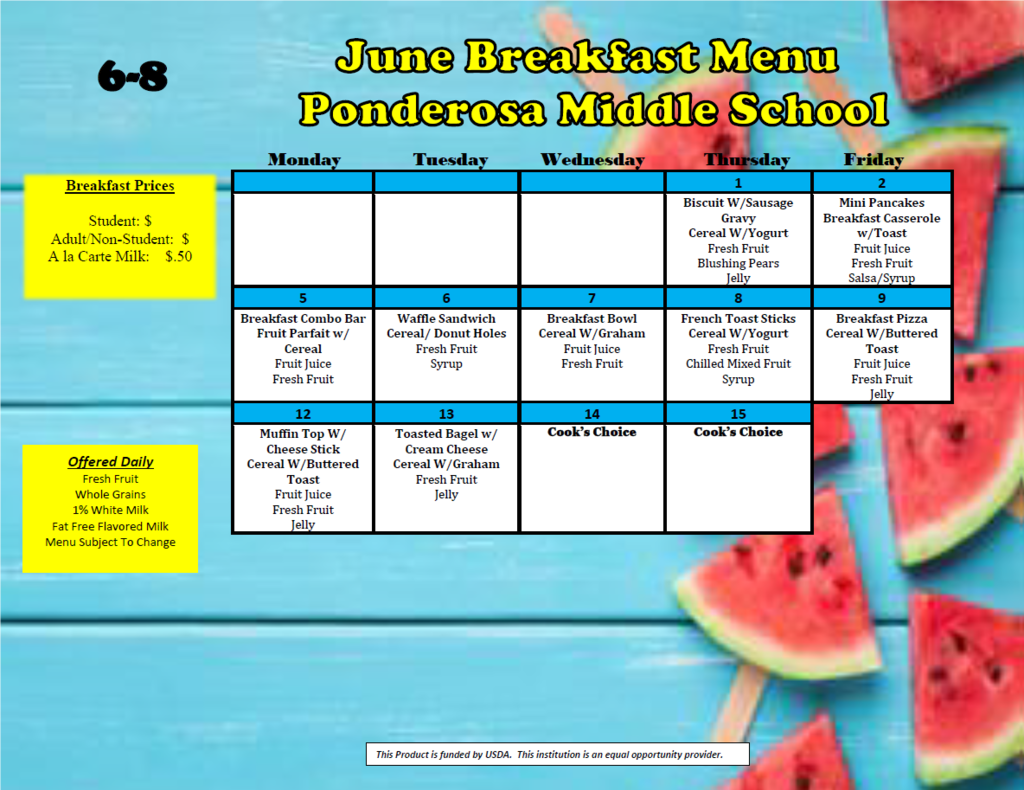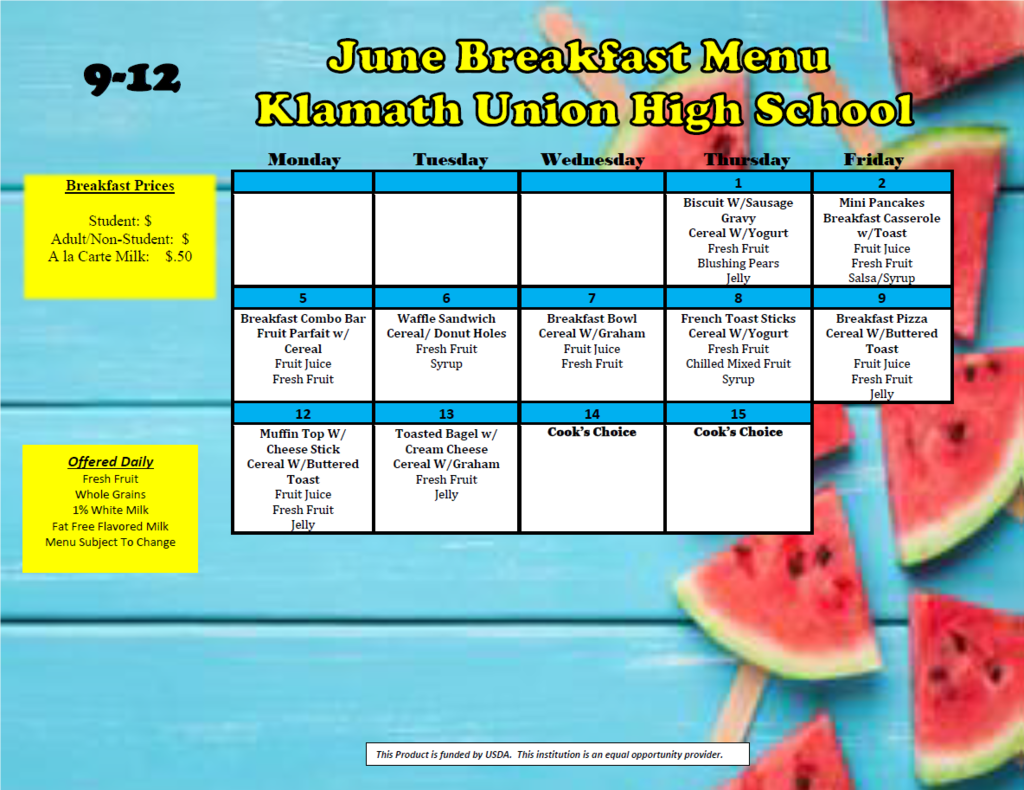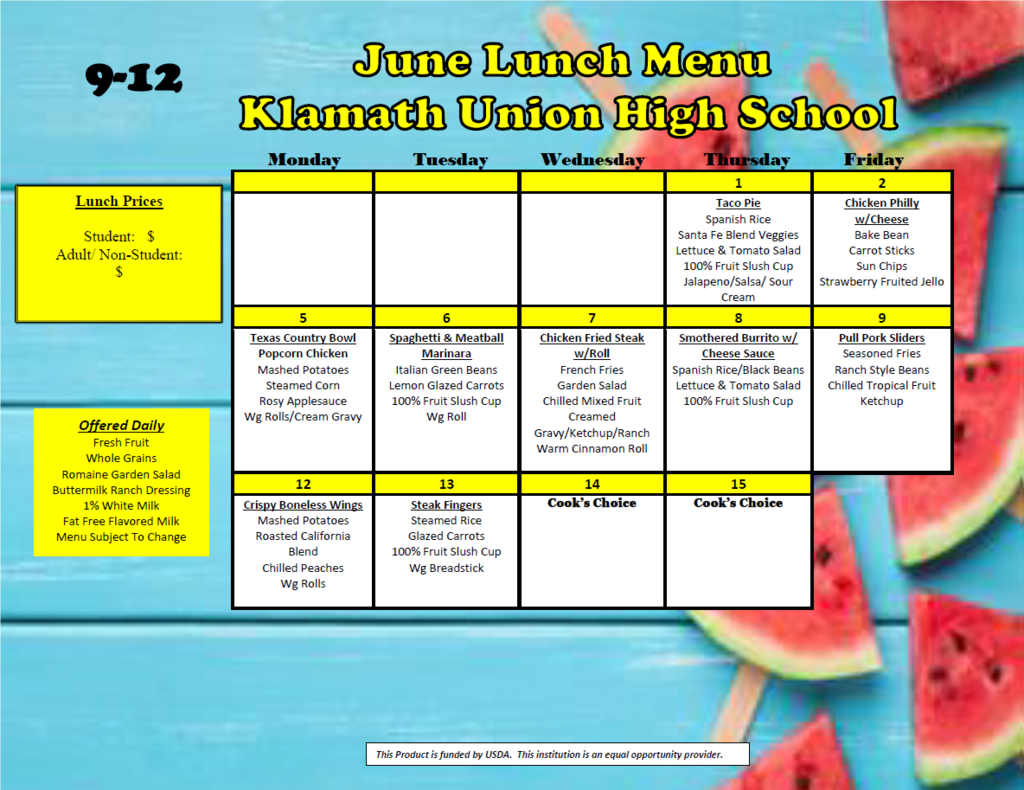 Conger Wellness Carnival, Roosevelt Science Night and many more KFCS events are featured in this week's KFCS News Flash here:
https://www.smore.com/a5mju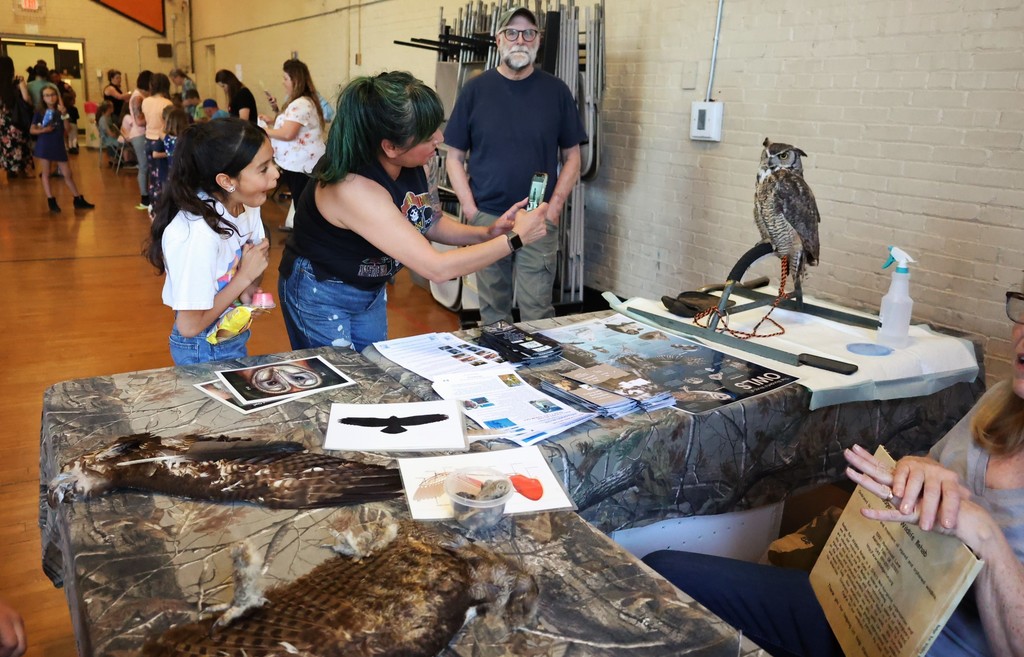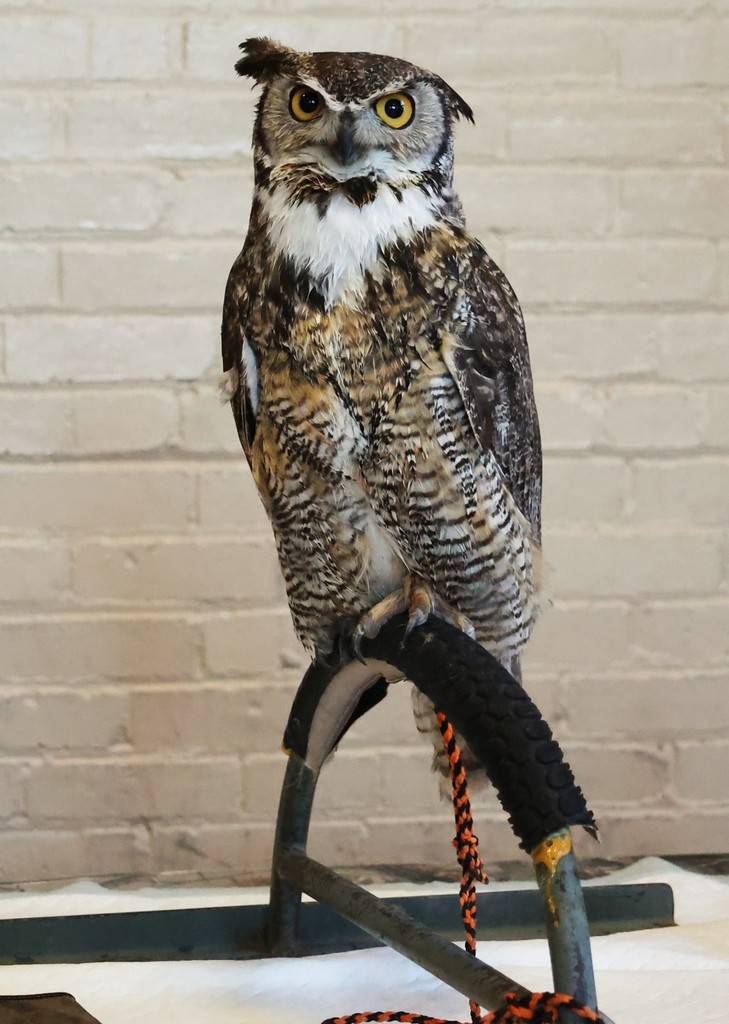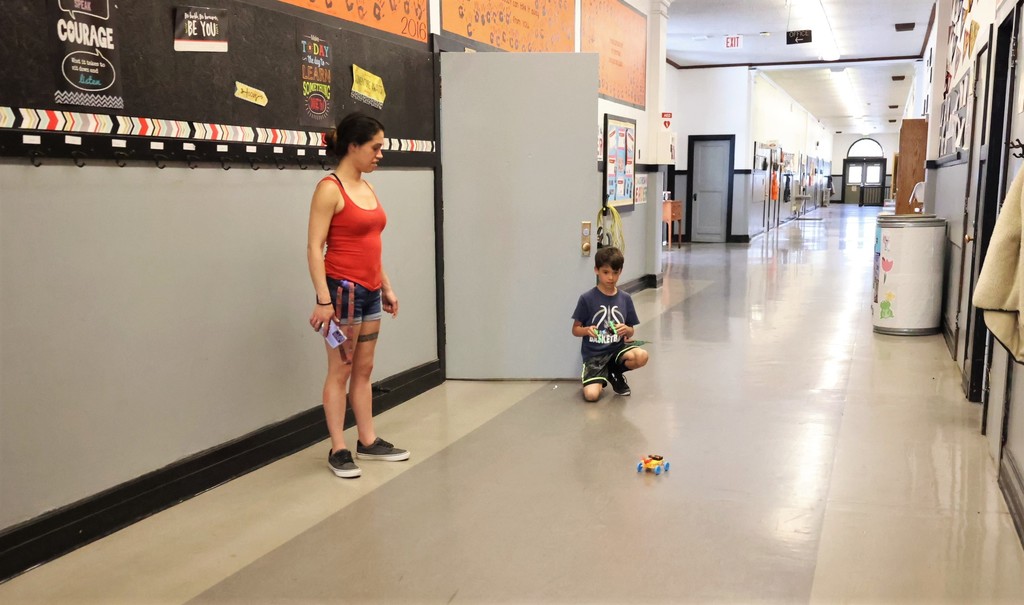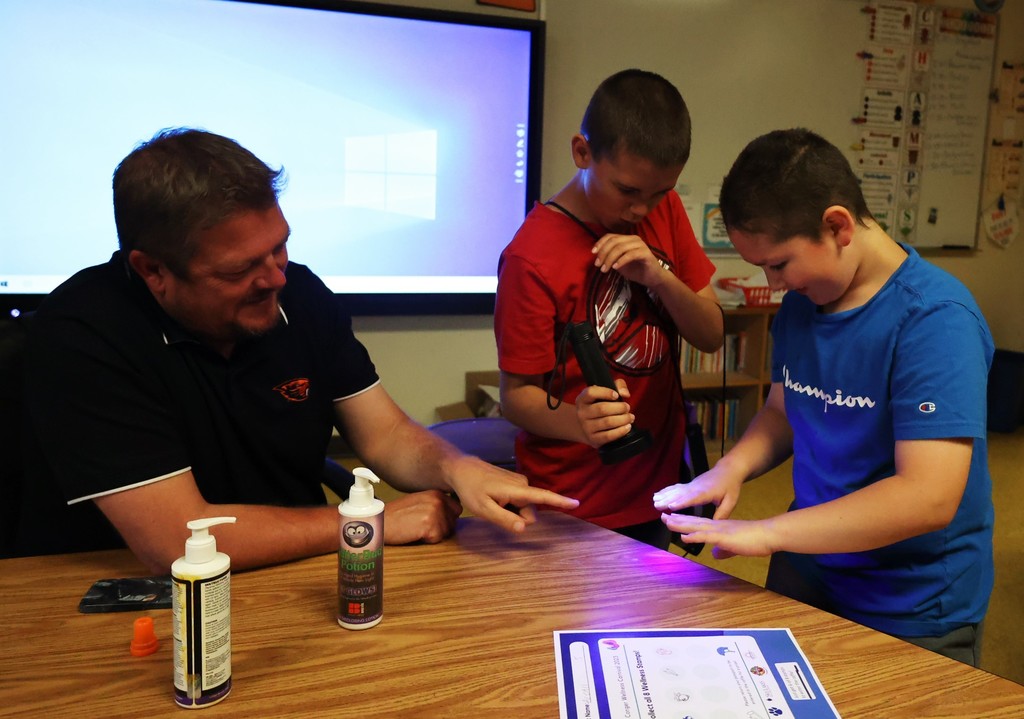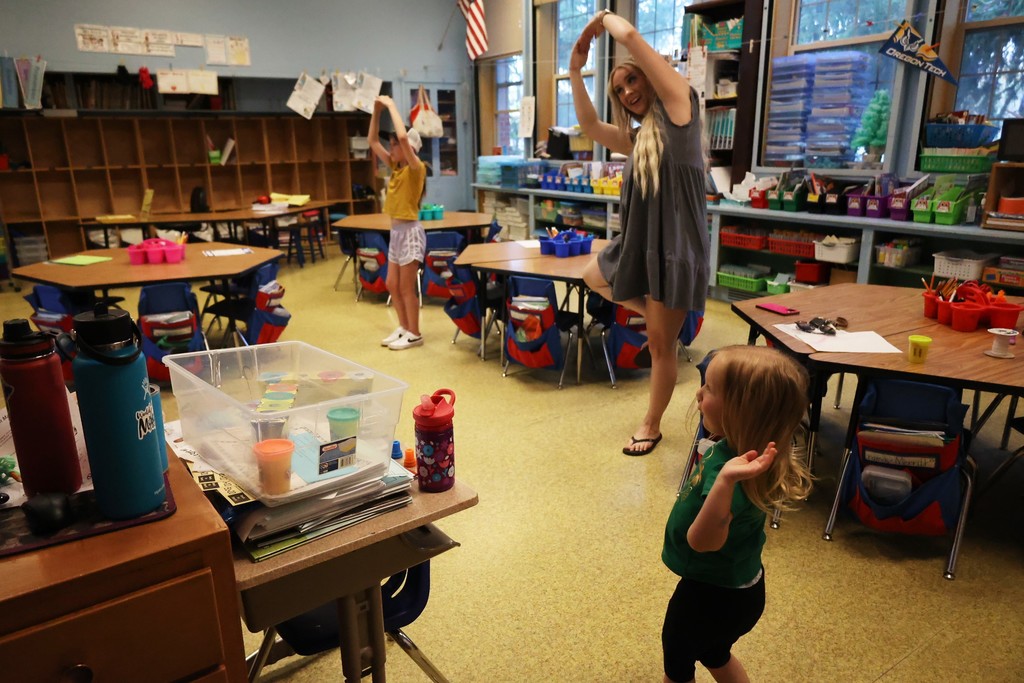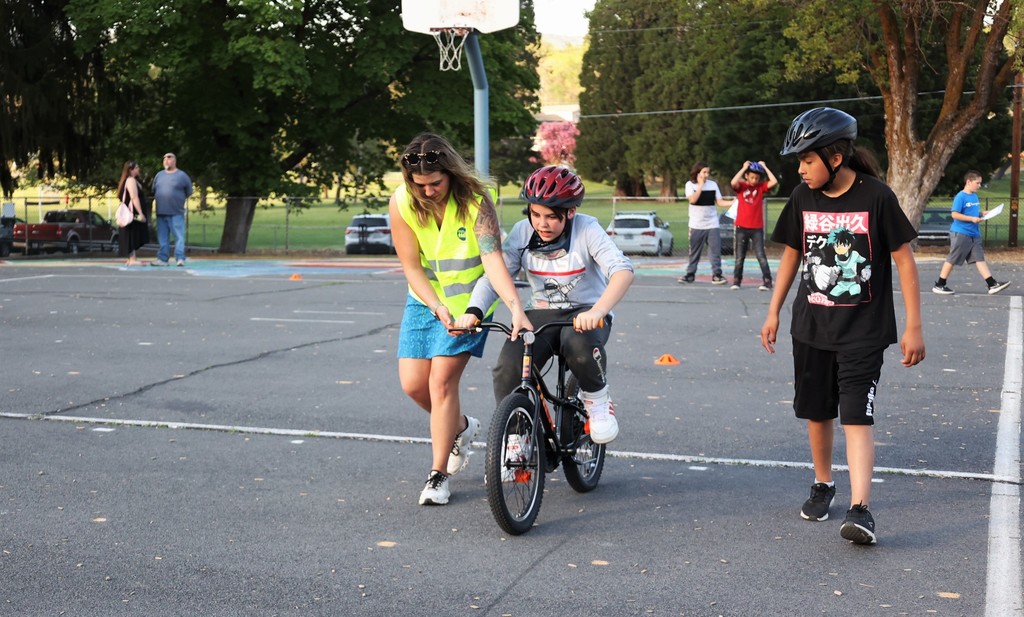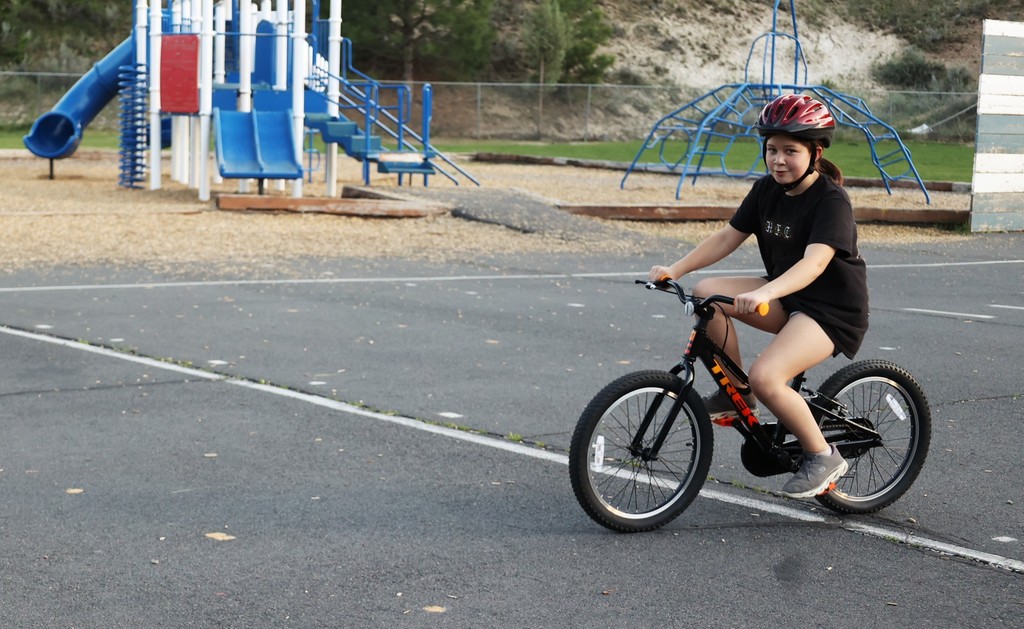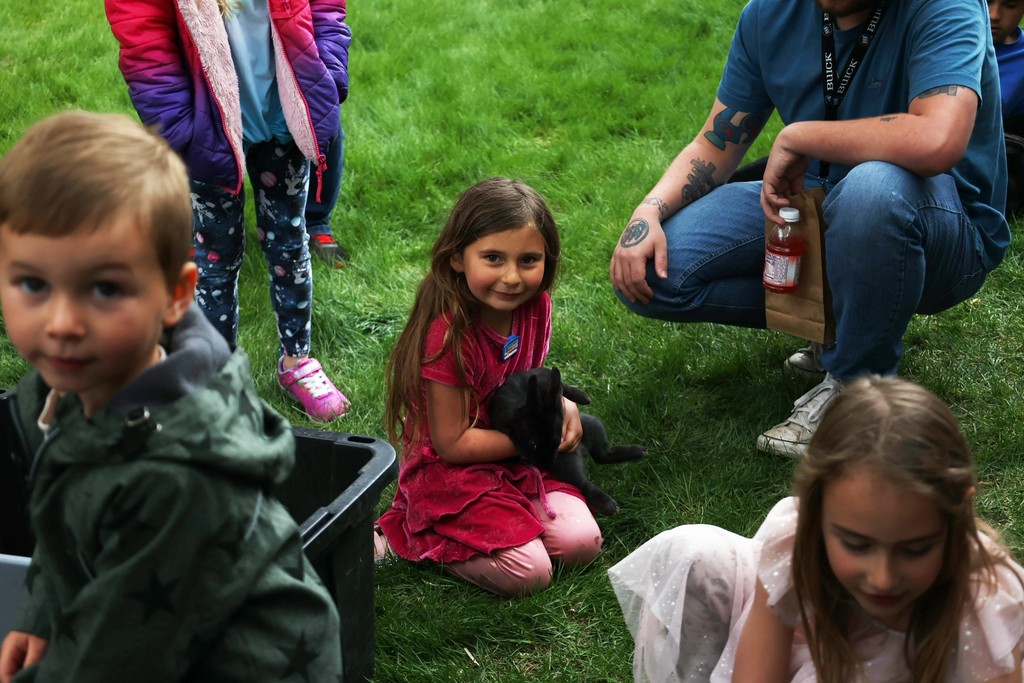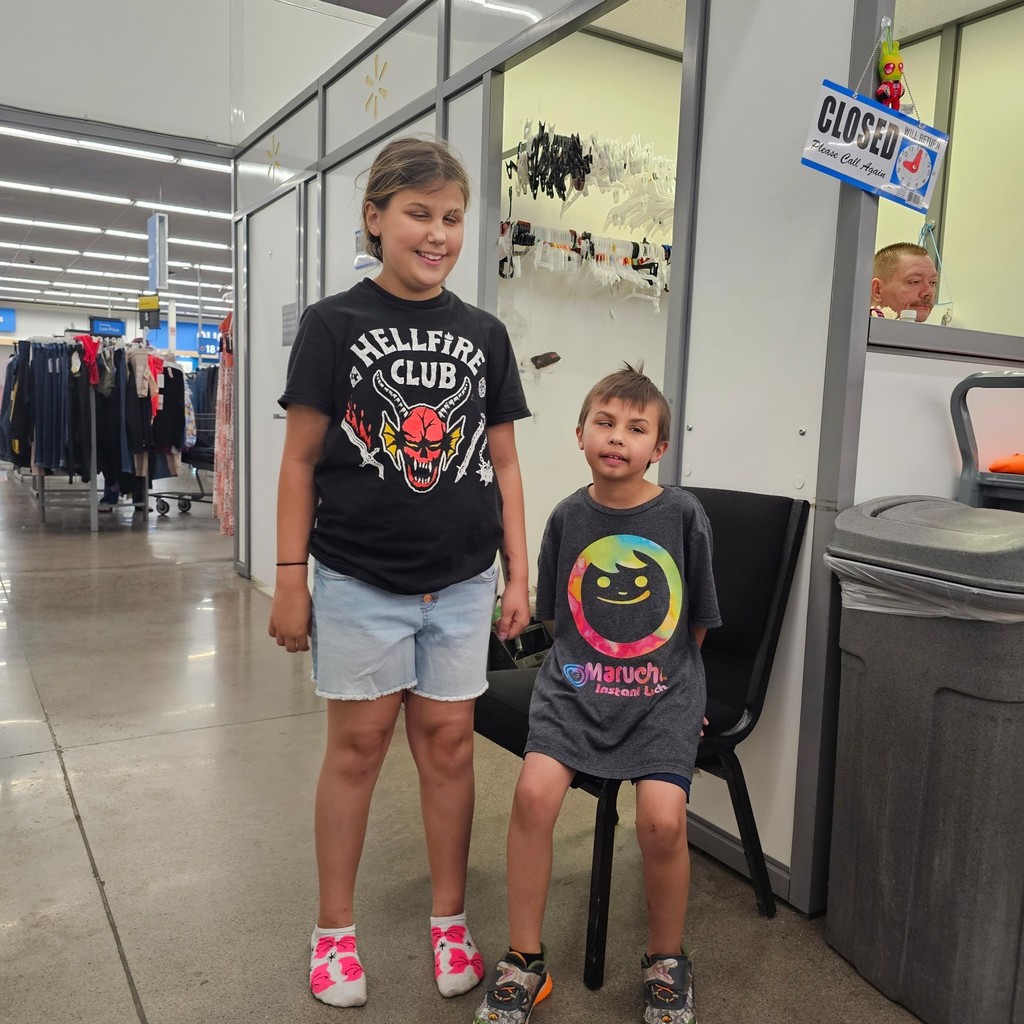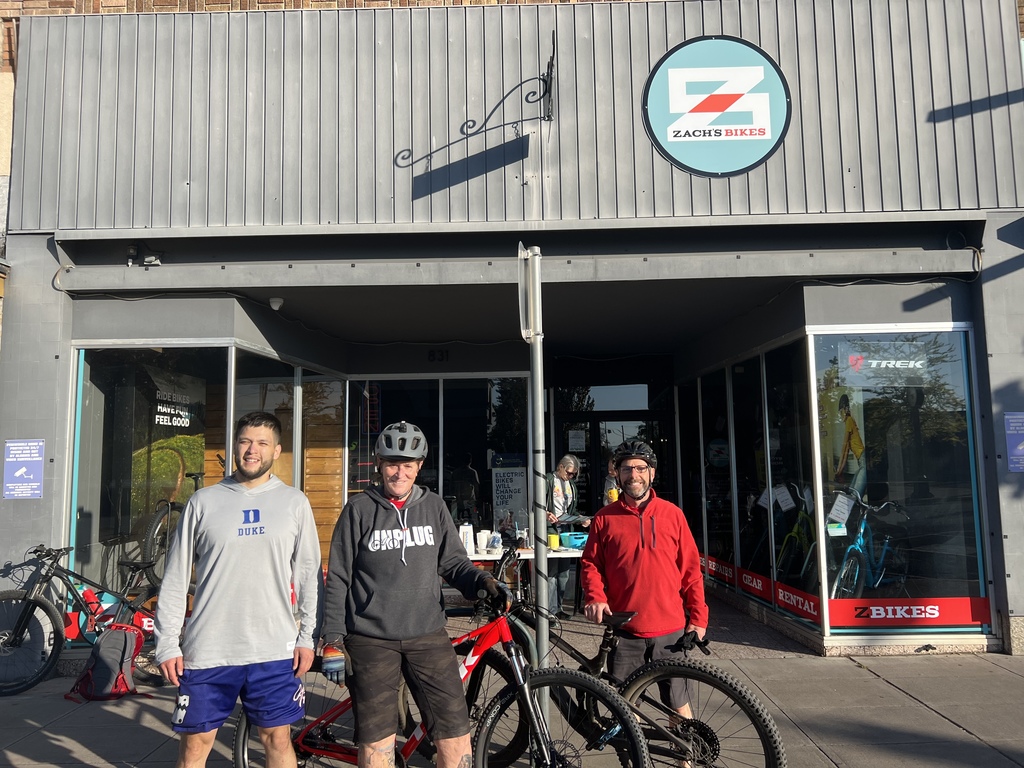 Pesticide application notification at Conger Tuesday, May 23 and at 20-acre parcel northeast end of Summers Lane this Wednesday, May 24.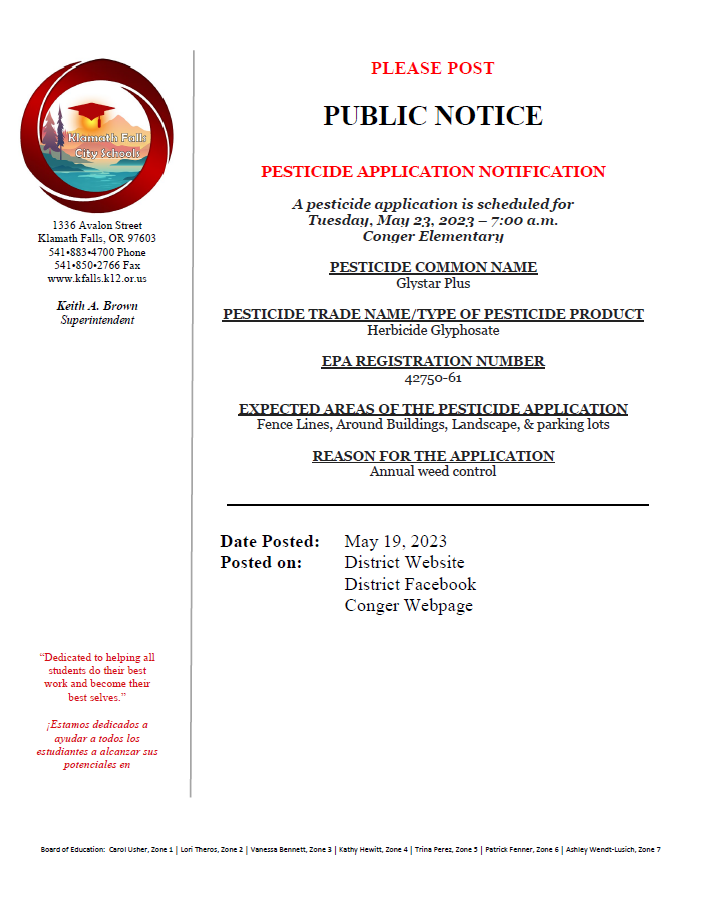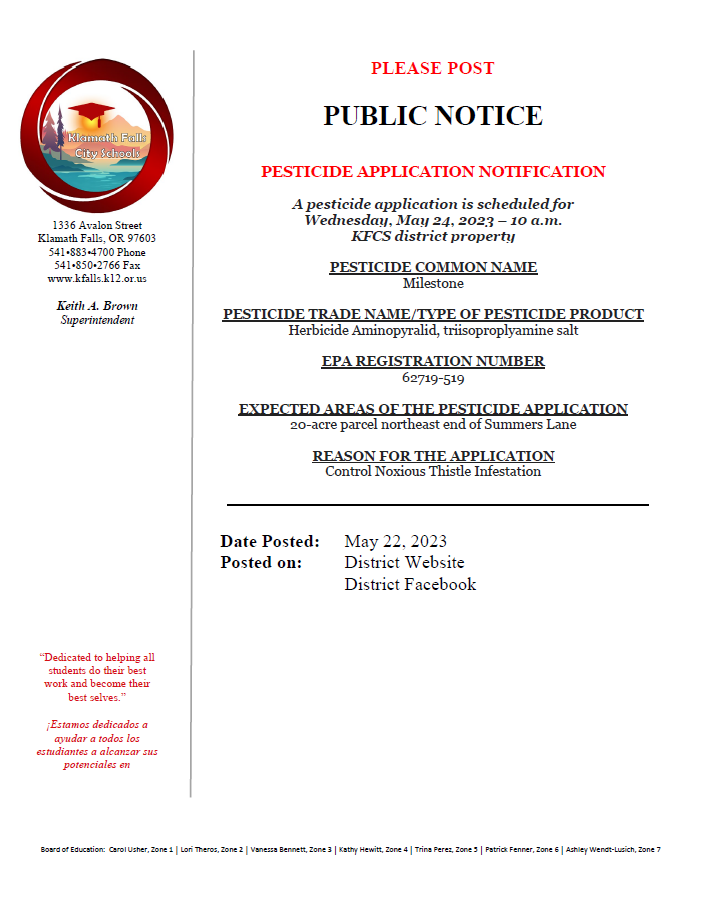 We want to thank all our teachers for all the hard work and dedication they put forth for our school district. Teacher Appreciation Week was this week. Here are some of our teachers at KFCS. To all our teachers we say, thank you. For more photos, find our KFCS Facebook page here:
https://www.facebook.com/Klamath.Falls.City.Schools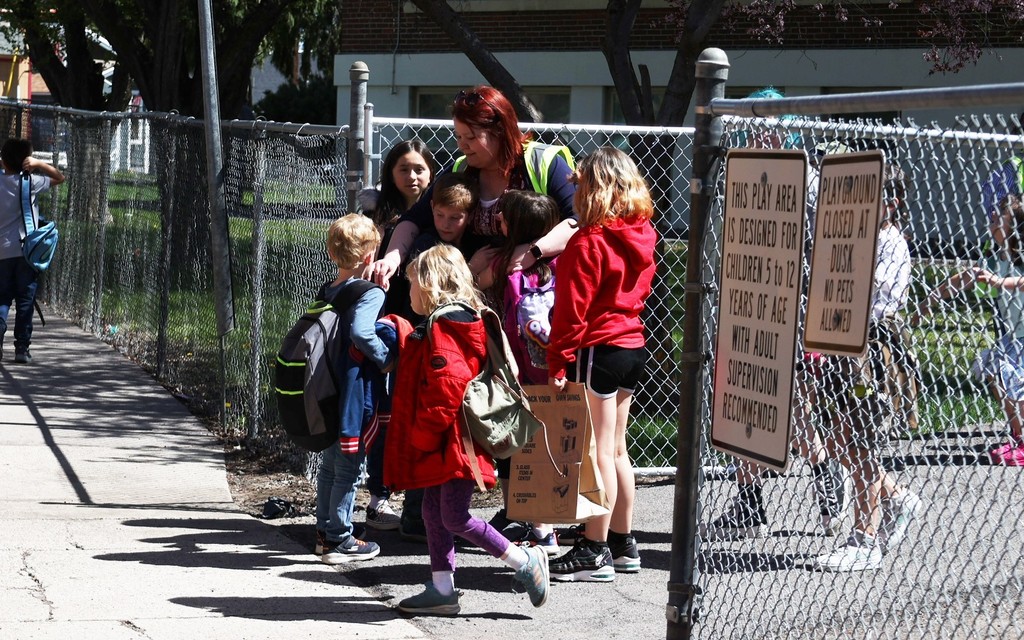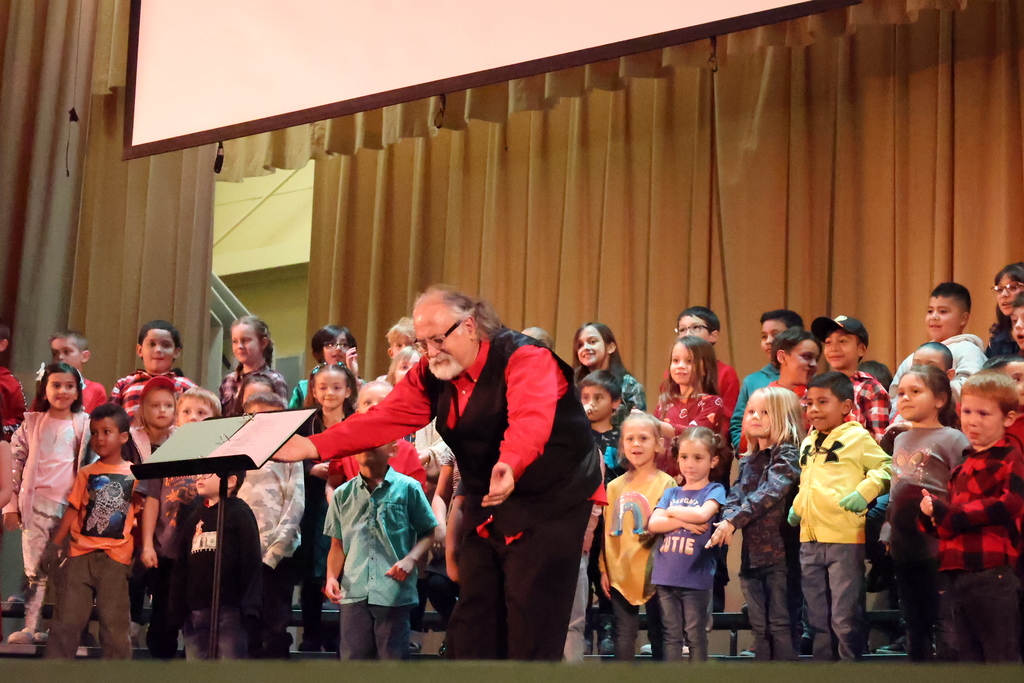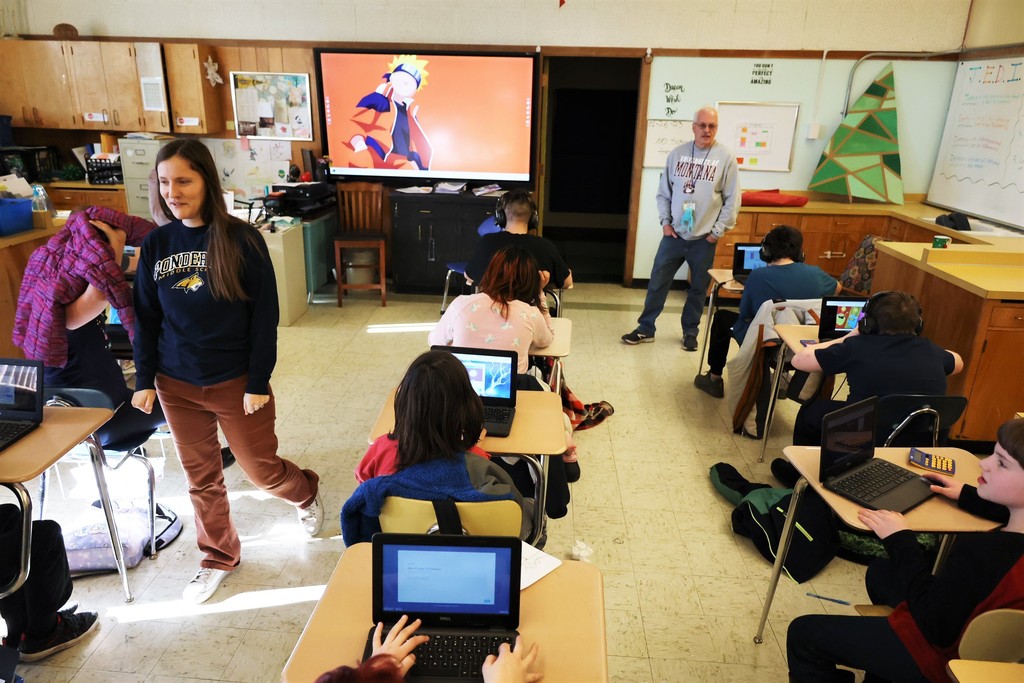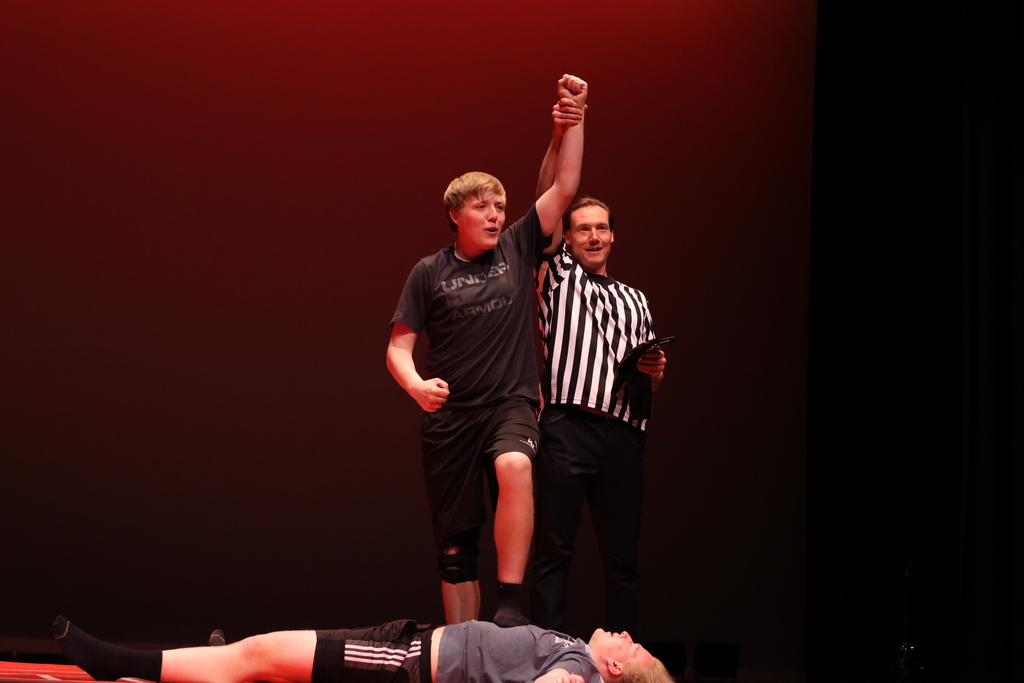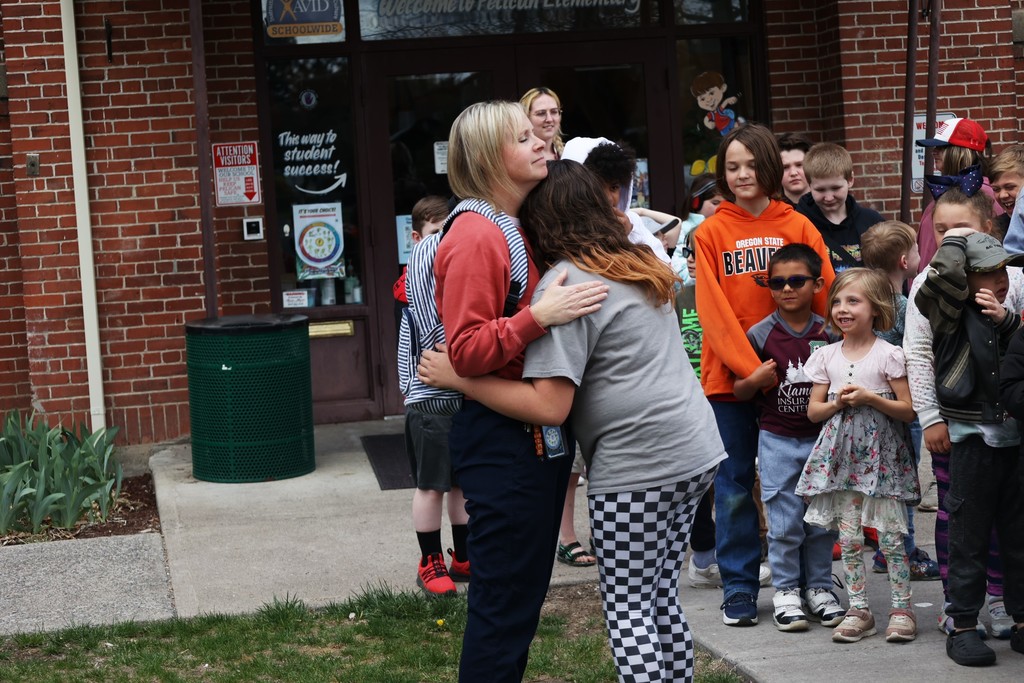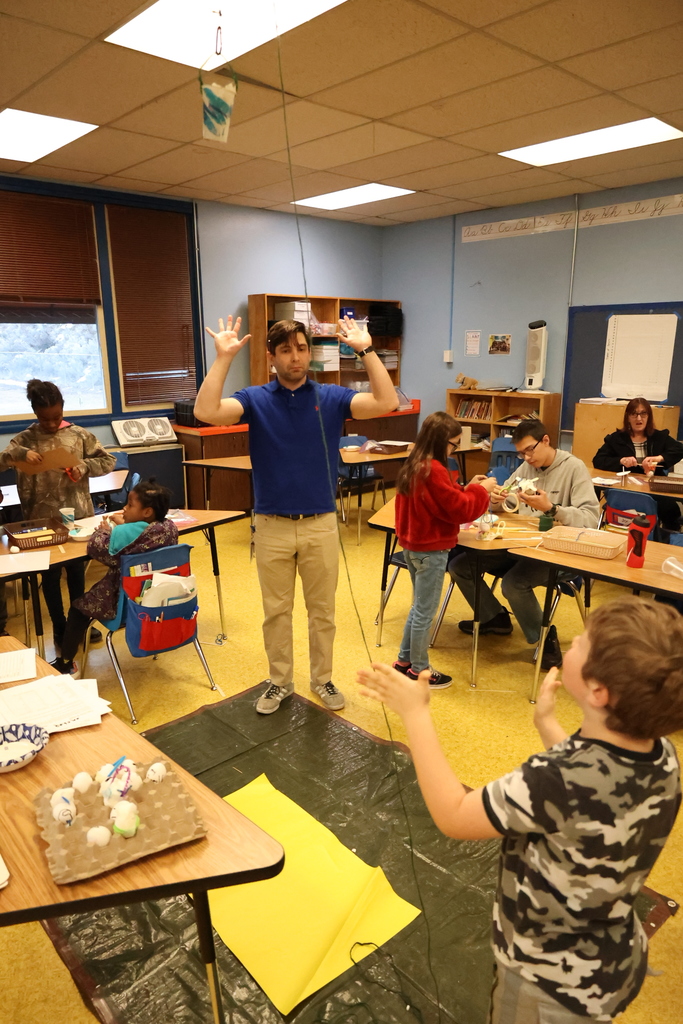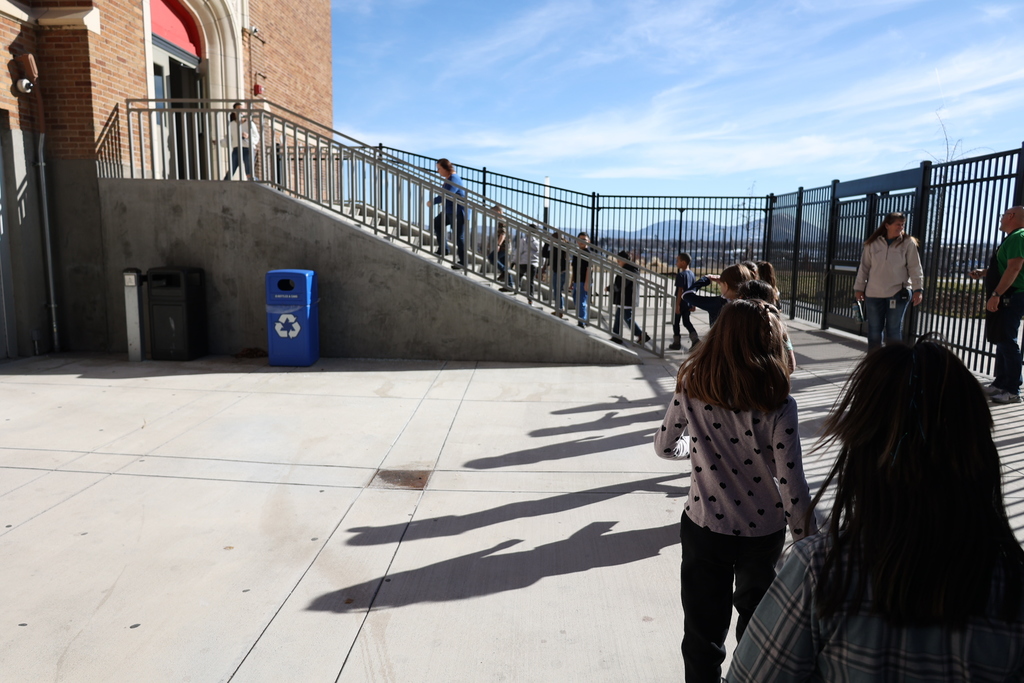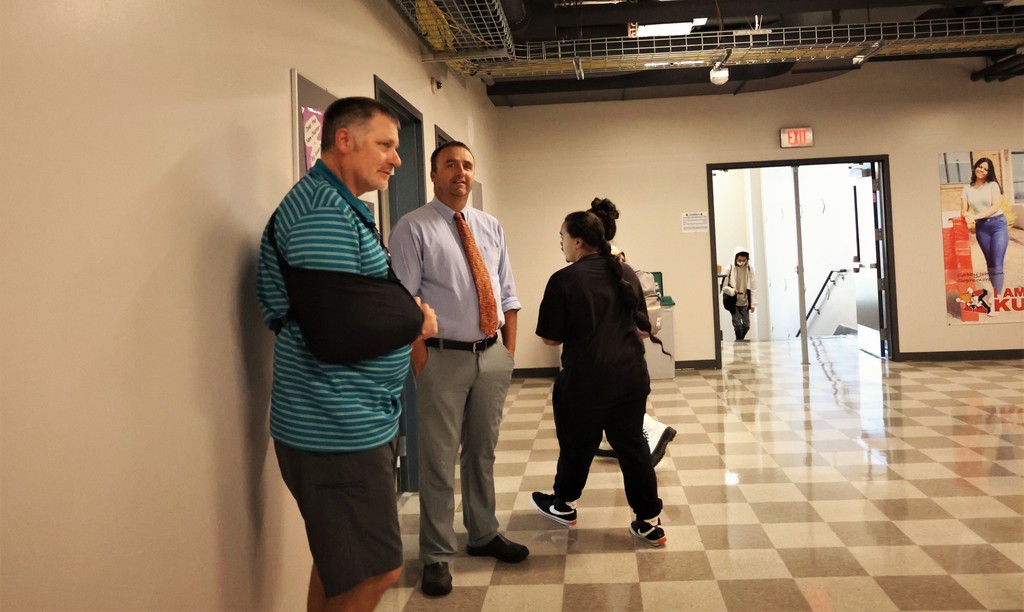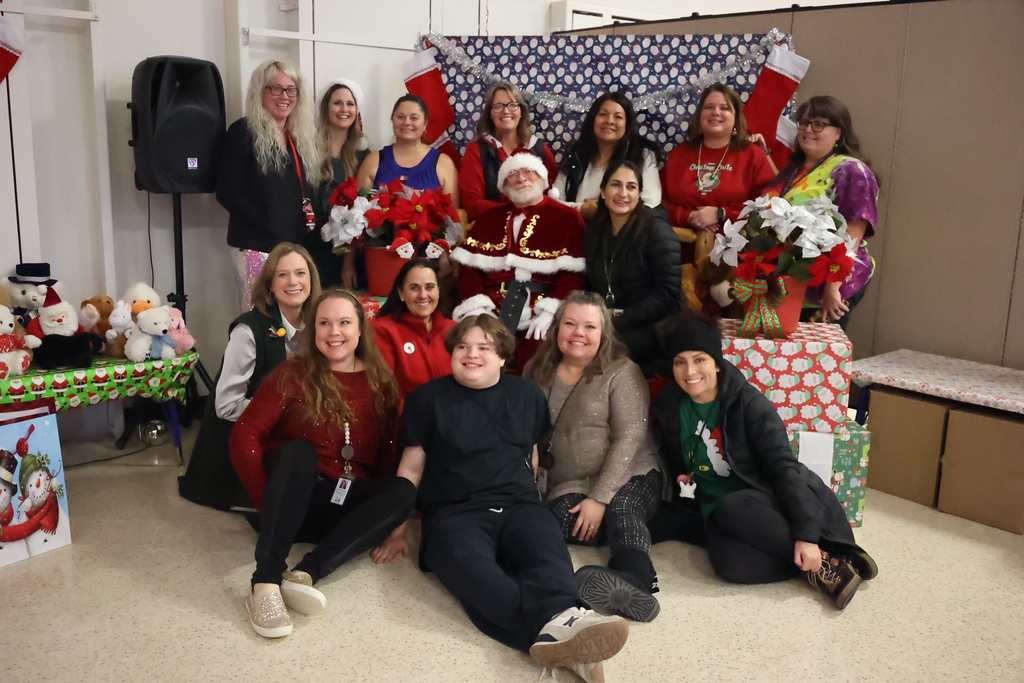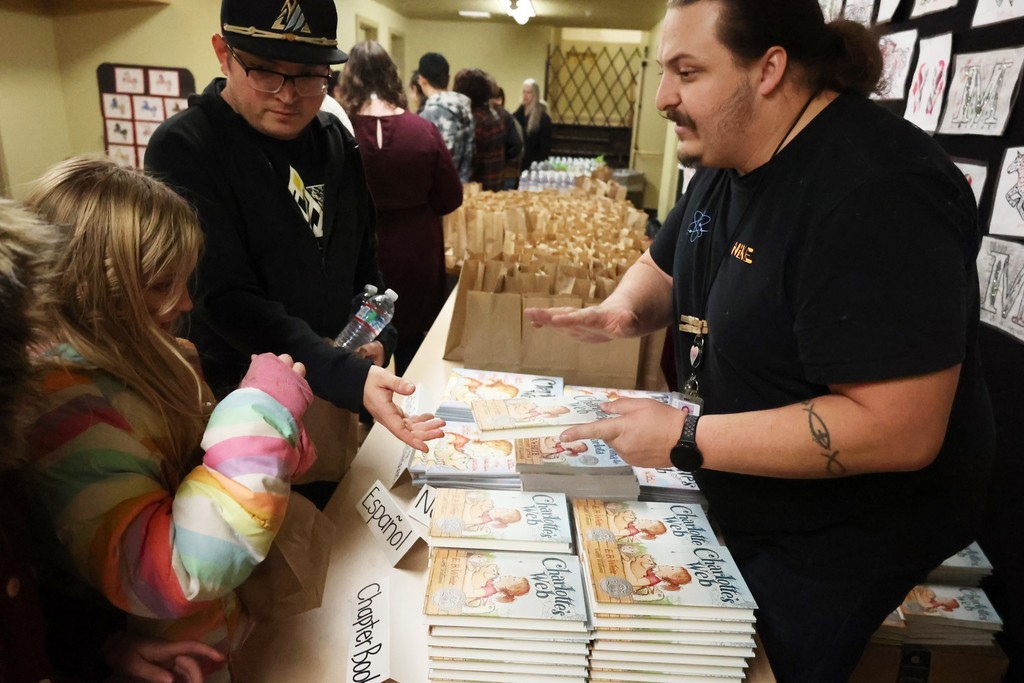 All-City Band, Conger students making bread from scratch, Klamath County Fire District 1 visits Mills, are all mentioned in this week's KFCS News Flash here:
https://www.smore.com/sjpf8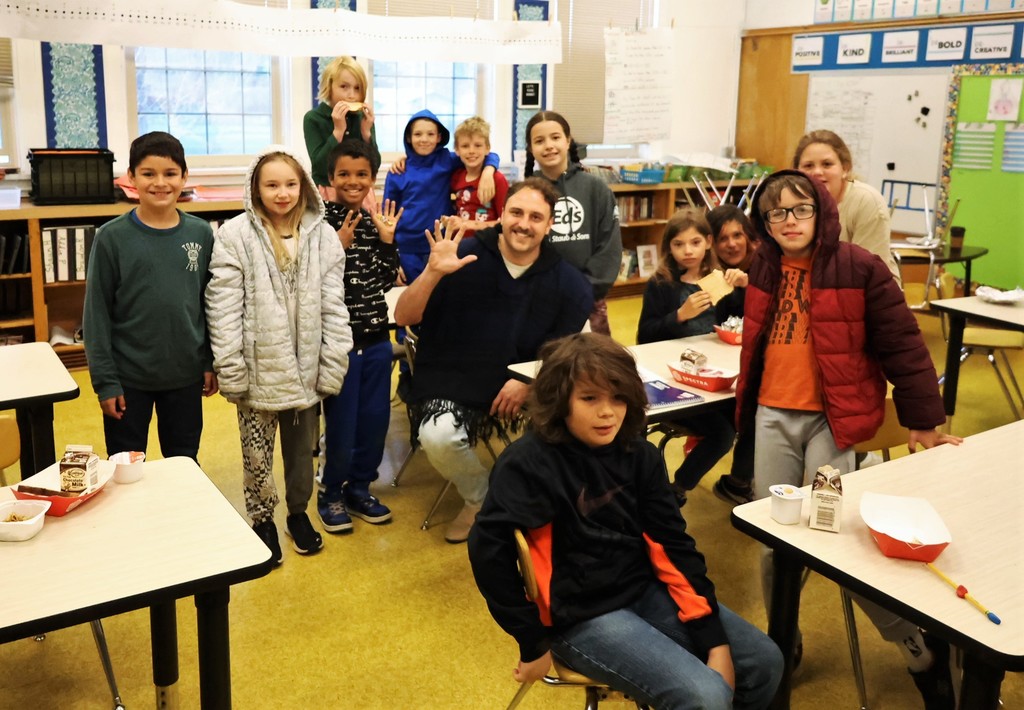 Breakfast and lunch menus for Klamath Falls City Schools for the month of May.