Hear from Miss Klamath Union on the potato festival, the Blazers visit Mills and Pondo in this week's KFCS Friday News Flash:
https://www.smore.com/hzfds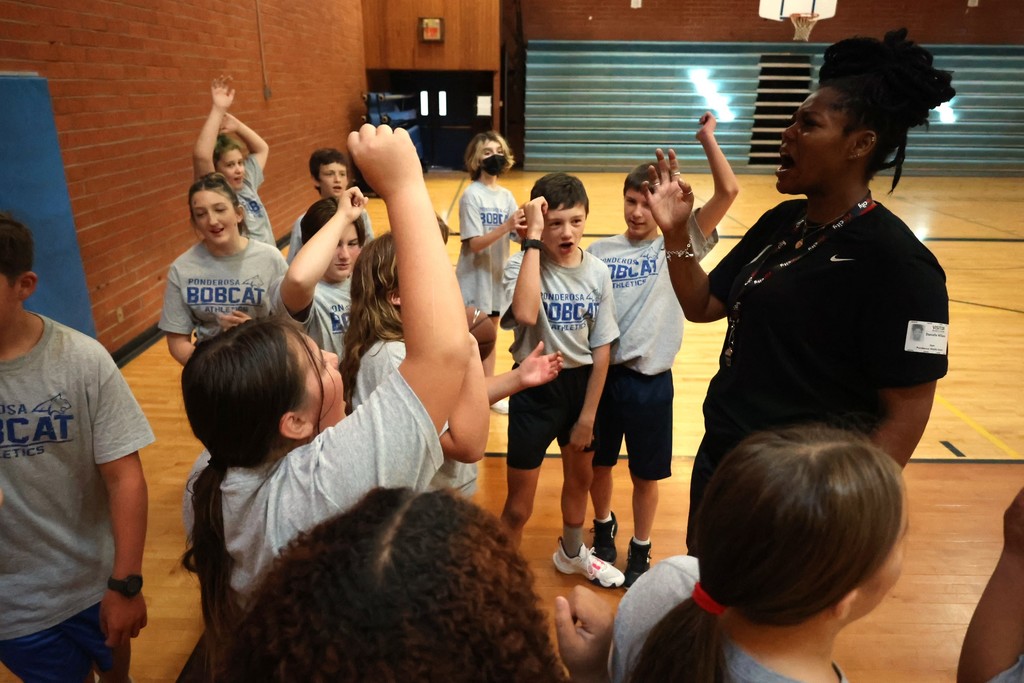 Dear Parents, Guardians, and KFCS Members, Klamath Union High School is ramping up Pelican Flight Crew for this school year. This is a great deal to get your child involved with KU Athletics for a reasonable price! This special crew is for future KU Student Athletes currently attending Elementary and Middle School. Membership lasts all school year and grants access to all KUHS athletic games providing the student is wearing their Flight Crew Shirt and has a parent or guardian present at the game. Further details are in the attached flyer. If you would like to sign up you can do so in person at any KU Home game or click here to sign up:
https://docs.google.com/forms/d/e/1FAIpQLSeSpJdAIuyWZoz-WTSkqm3gVipKxm5fsEhWCk1OT3uj3qgMZw/viewform
. Flyer link:
https://5il.co/257w3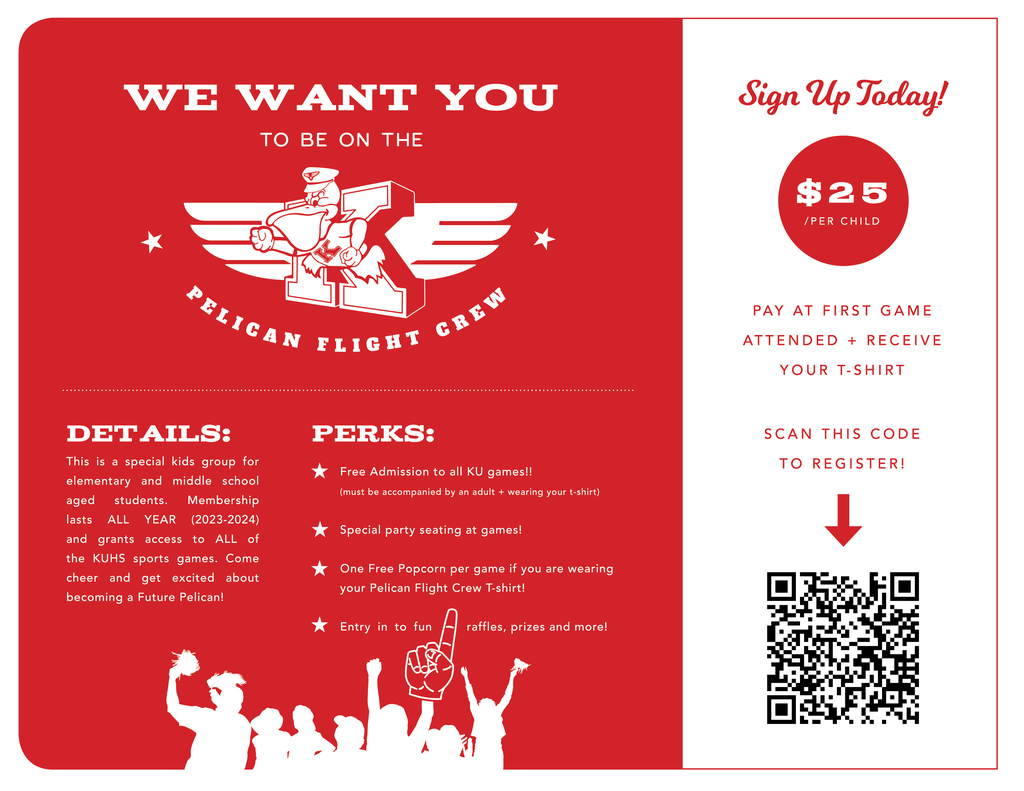 KUHS Flight Crew Presents: Cheer Camp Crystal Canal 🏕️. Register Today @
https://forms.gle/S5kVBhc8p5nDhDnj6
. $40 - Camp Shirt, Bow, Pom's. Cheer Camp Registration ends October 6th, 2023. Camp Registration is $40 which includes cheer camp shirt, bow, and poms! Please make payments to Klamath Union Front Office - Memo: Cheer Camp Registration. One registration PER child! Registration payment is non-refundable but may be transferred to another student. Cheer Camp Registration link:
https://forms.gle/S5kVBhc8p5nDhDnj6
. Contact Information: Tel: 541.331.6904 Email:
kuhscheerleading@gmail.com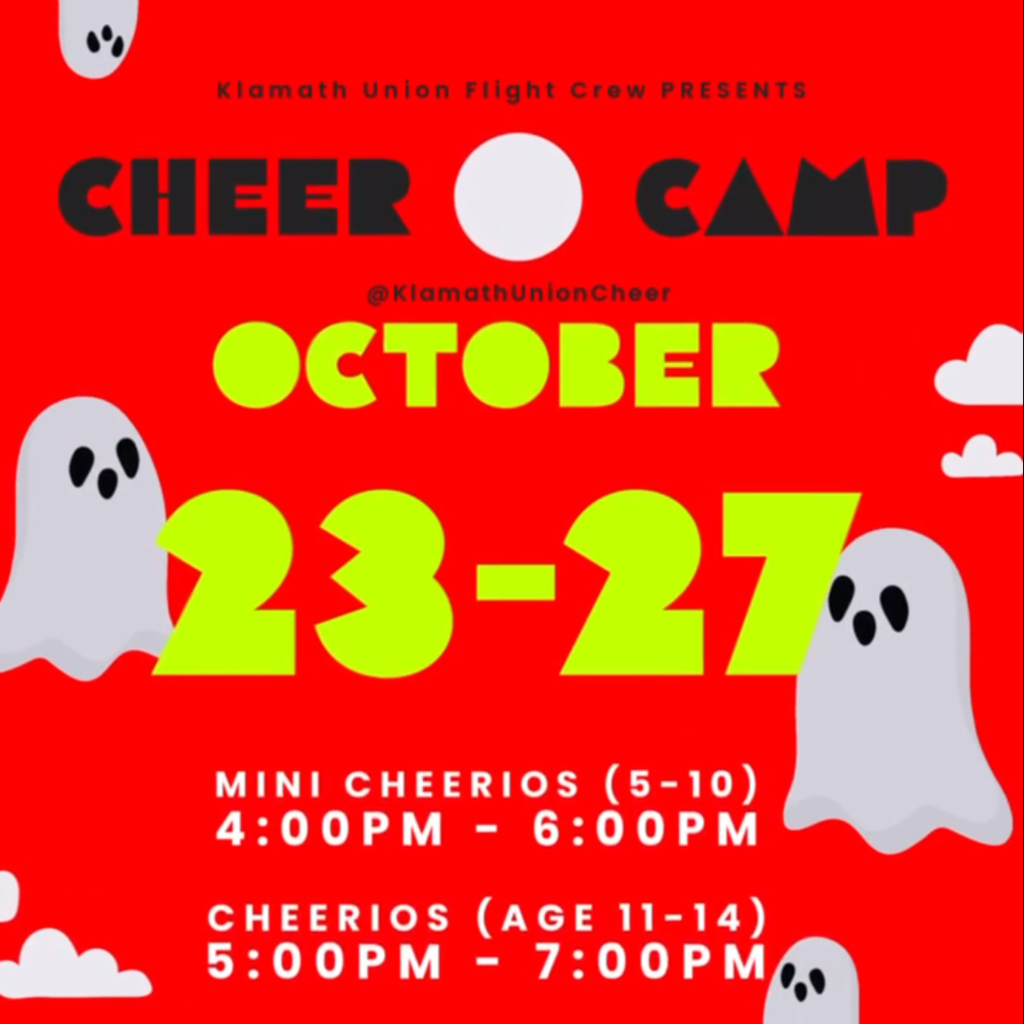 Klamath Falls City Schools is asking for your input through ThoughtExchange. We want to hear from you regarding student dress code. We will utilize the input of KFCS staff, students, parents and community members to make decisions on student dress code in the future. The ThoughtExchange will run Tuesday, Sept. 12 through Tuesday, Sept. 26, and end at midnight. Follow the link to participate in this ThoughtExchange:
https://tejoin.com/scroll/276295192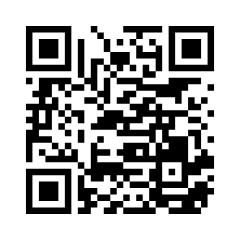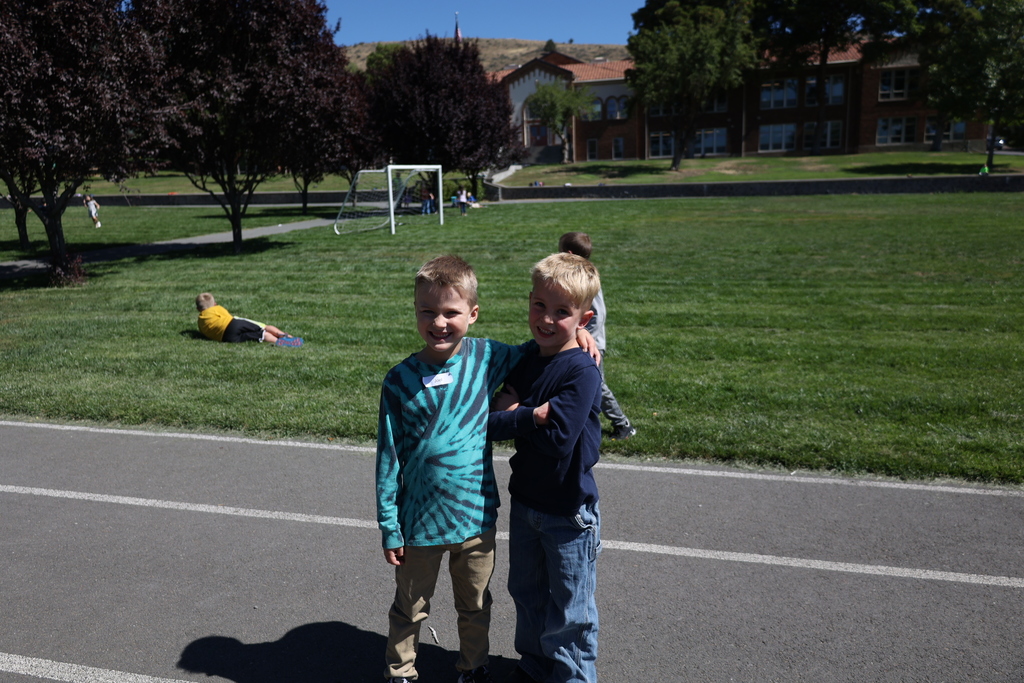 The first day of school is approaching fast. Look through this week's KFCS Friday News Flash for important information before the first day of school. Find the newsletter here:
https://www.smore.com/0np9g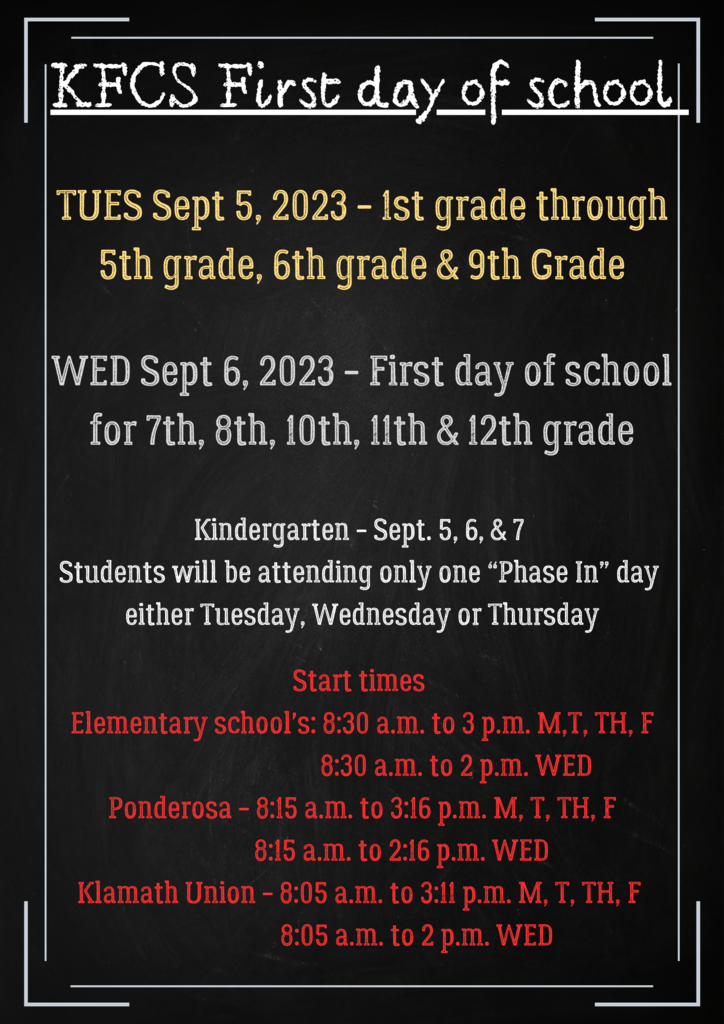 VOLUNTEERS NEEDED to help build the new MOORE PARK PLAYGROUND. When: FRIDAY, AUGUST 25 & SATURDAY, AUGUST 26. Help Healthy Klamath, City of Klamath Falls and Sky Lakes Medical Center, build the new MOORE PARK PLAYGROUND. Call 541-539-8031 or follow the link to register:
https://www.signupgenius.com/go/10C0E4EABA82EA7FEC61-moore#/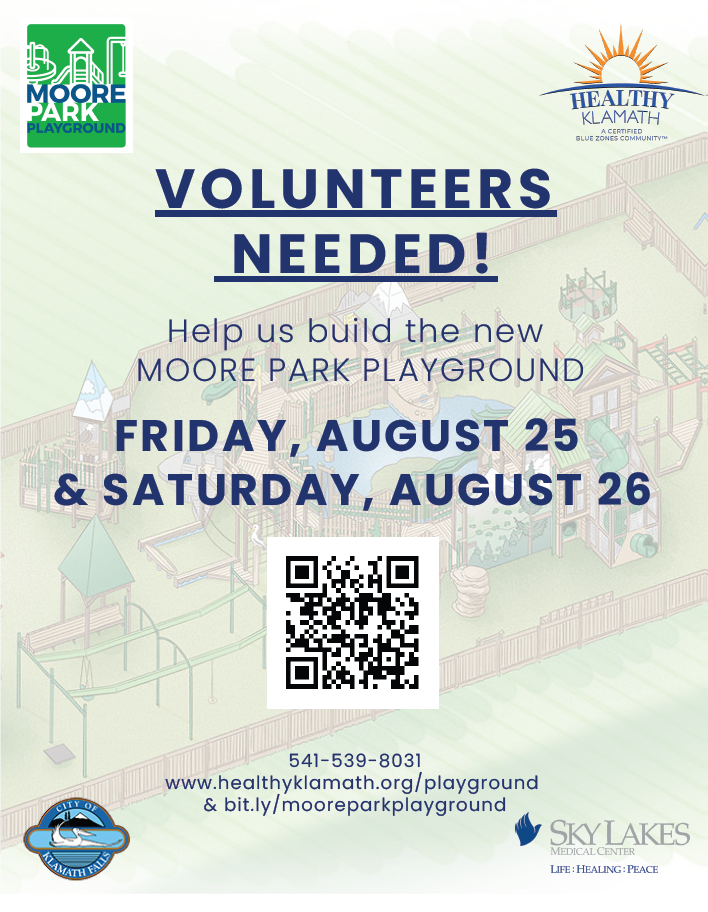 KU ATHLETICS Fall Sports Information Night - Wednesday, August 9th at 7pm @ Pel Court. Come to our annual KU Fall Sports Information Night to learn about our programs, meet our coaches, and get ready for August 14th. Our coaches have been gearing up for their seasons and look forward to meeting families and student-athletes on Wednesday, August 9th at 7pm @ Pel Court. For a Facebook invite, click here:
https://www.facebook.com/events/3140206242947107?ref=newsfeed
Any Klamath Union High School student wanting to participate in a fall sport, needs a sports physical to play. Walk-ins are welcome for a physical at BestMed Urgent Care - Klamath Falls, or register for an appointment at
https://www.clockwisemd.com/hospitals/6173/visits/new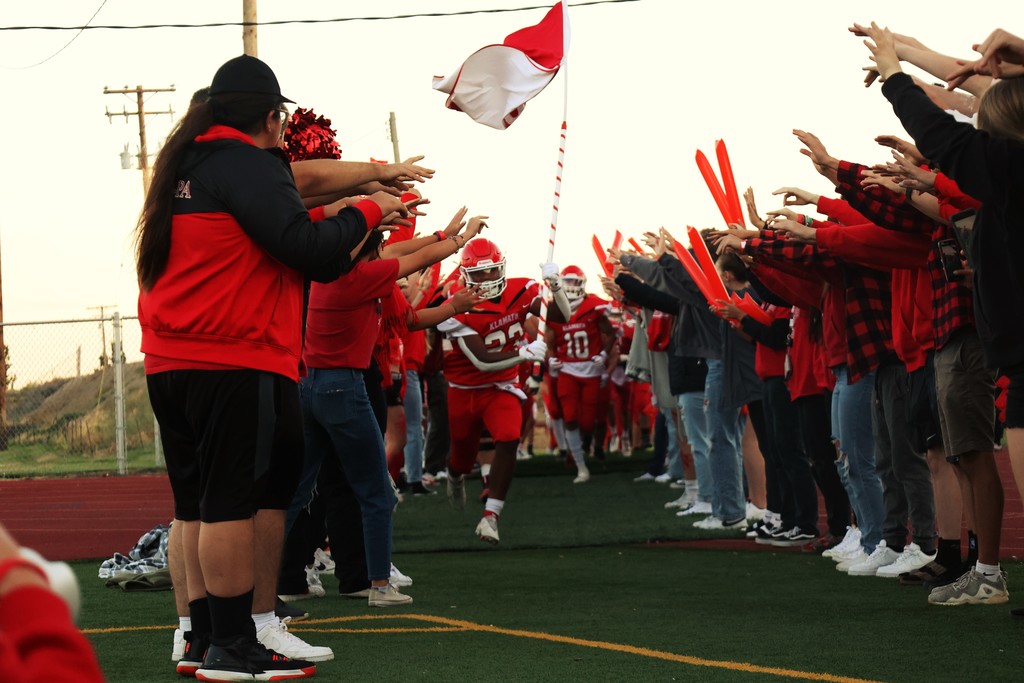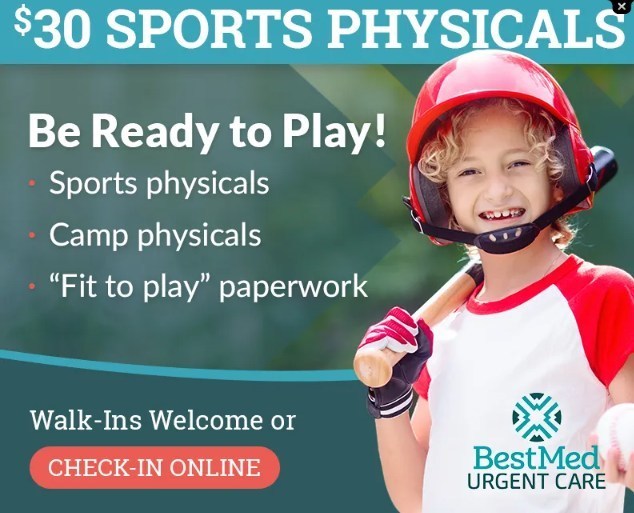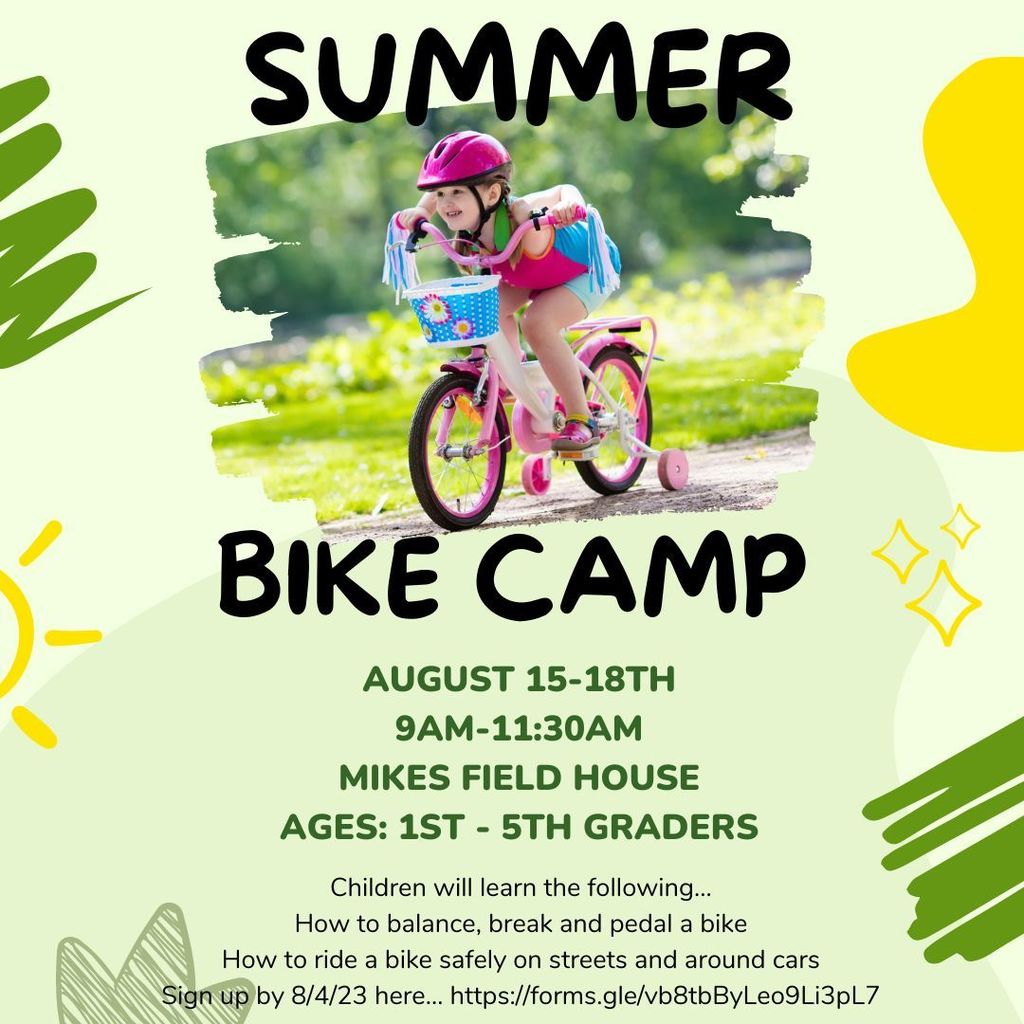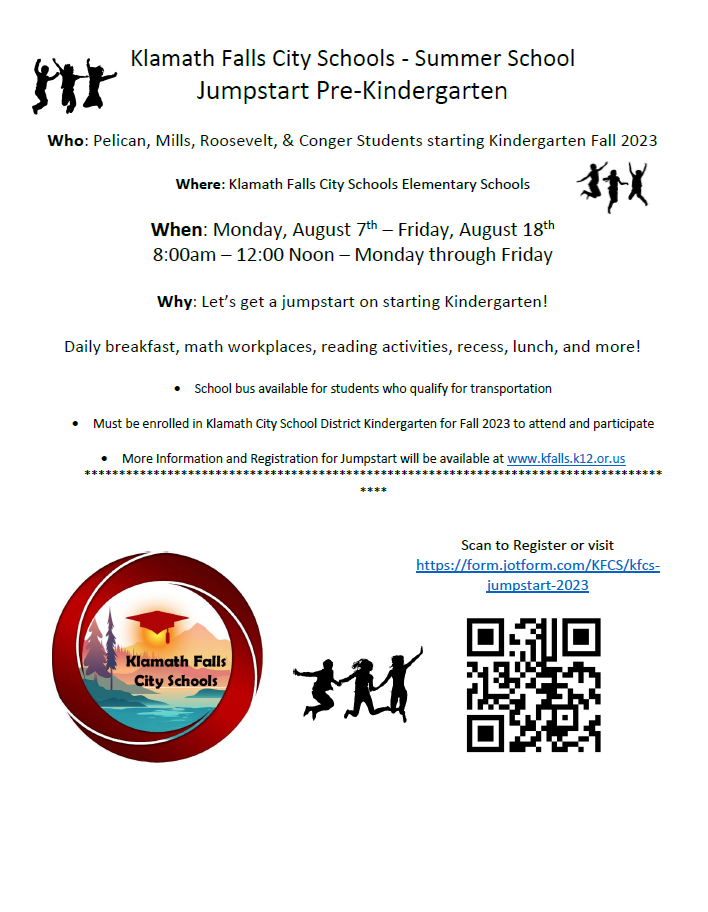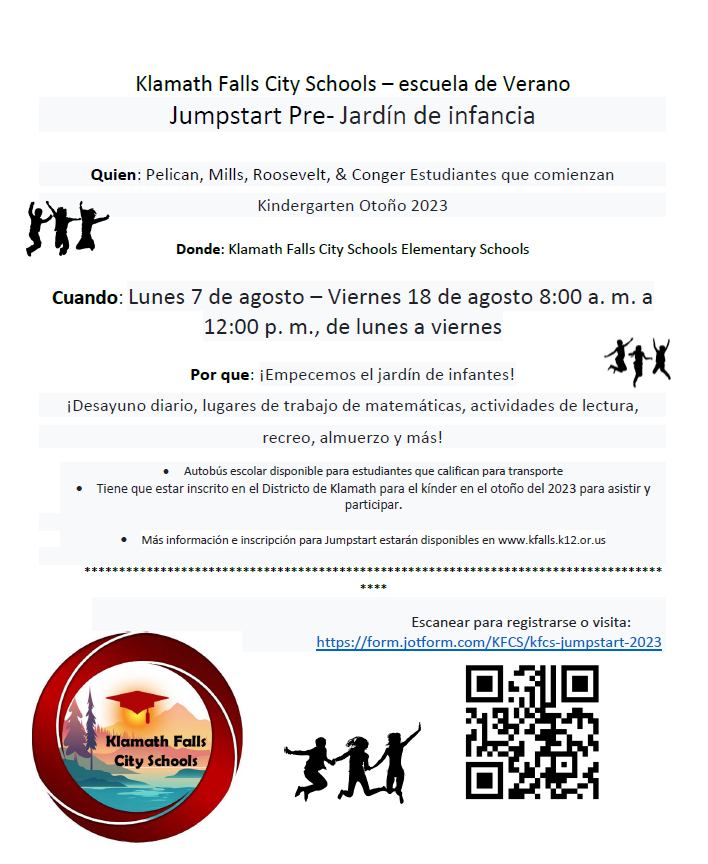 Pesticide application notification starting at 7:30 a.m. at Roosevelt Elementary and at Mills Elementary at 9:30 a.m., both this Thursday, July 6. For more information, look through the following forms.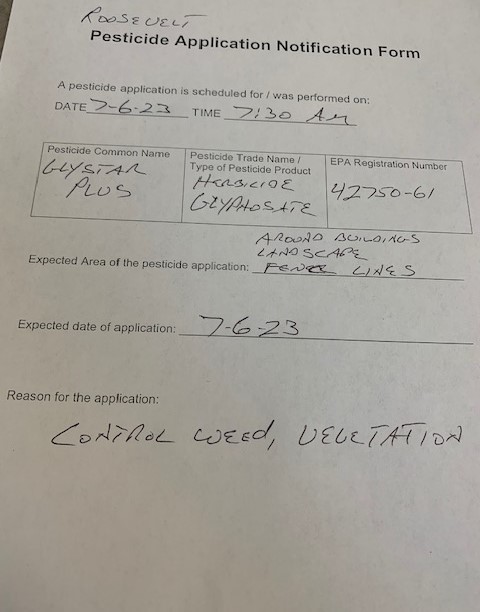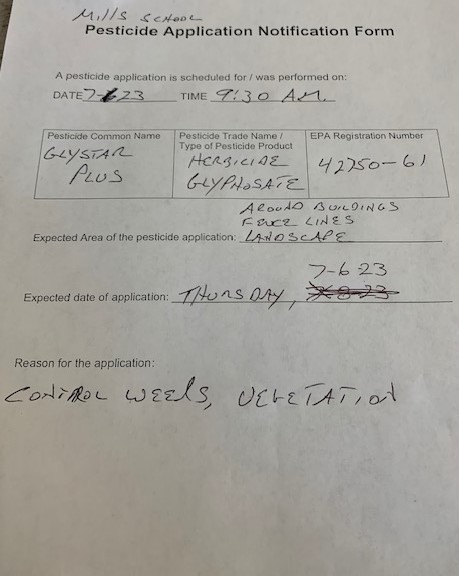 Pesticide application at Klamath Union, Ponderosa this Wednesday morning. For more information, look through the following public notice's.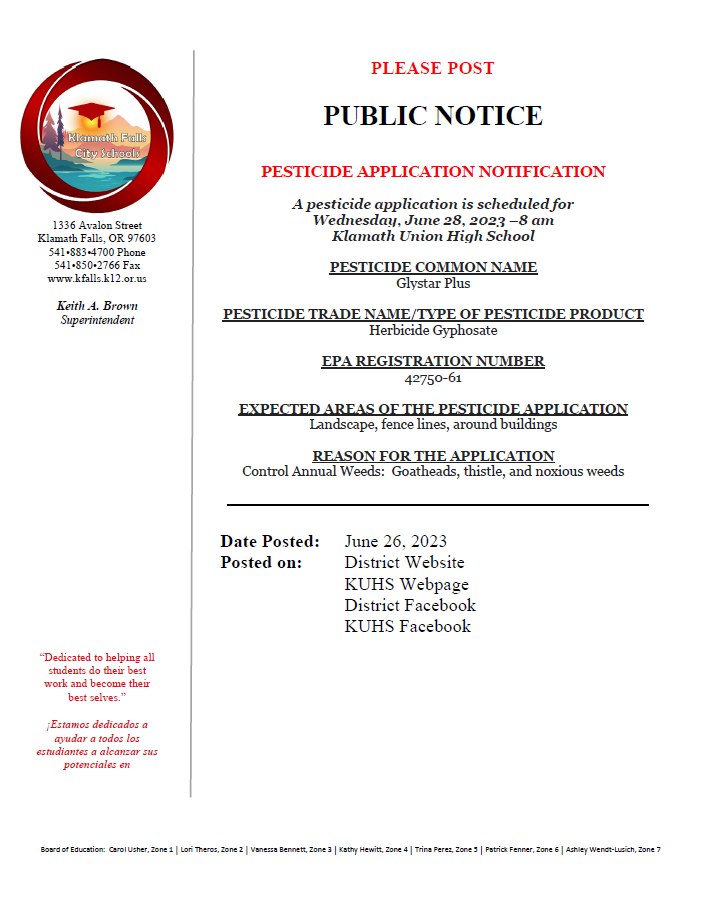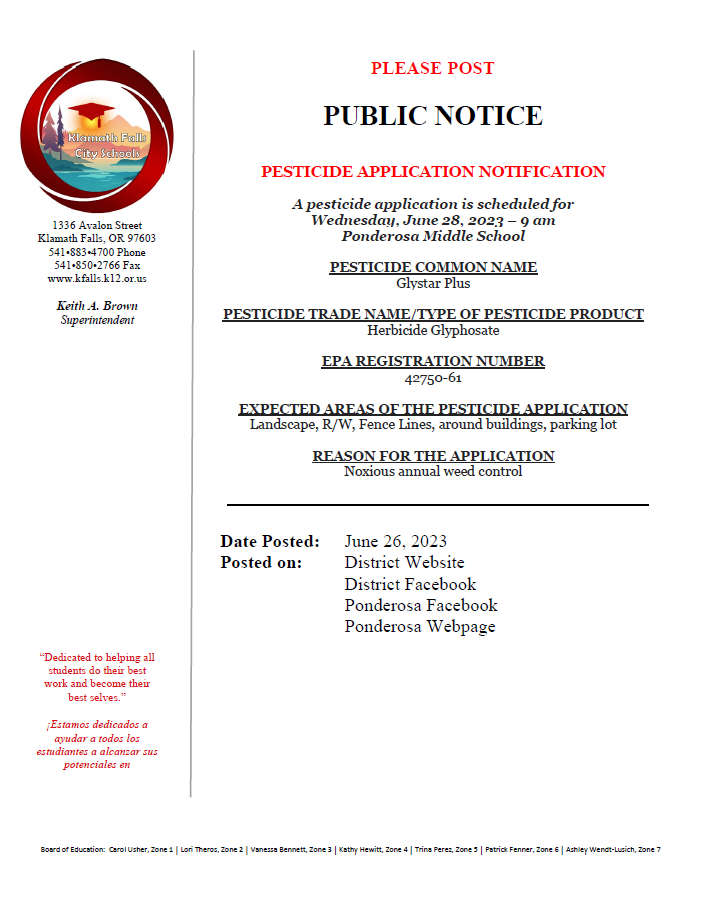 We want to thank all our staff, parents and students on a great year at KFCS. Look through KFCS News Flash for what is going on in the school district:
https://www.smore.com/3evk9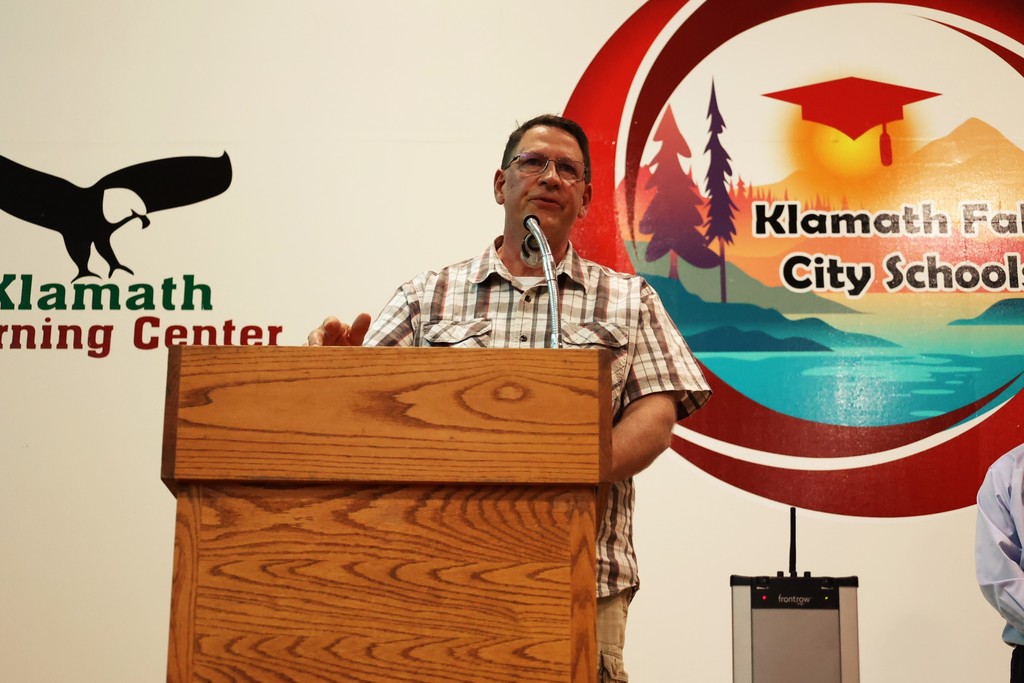 DayDreamer's 19th Annual Film Camp will be held July 24 through July 28th, with a show Saturday, July 29th at 7 p.m. at Klamath Union High School.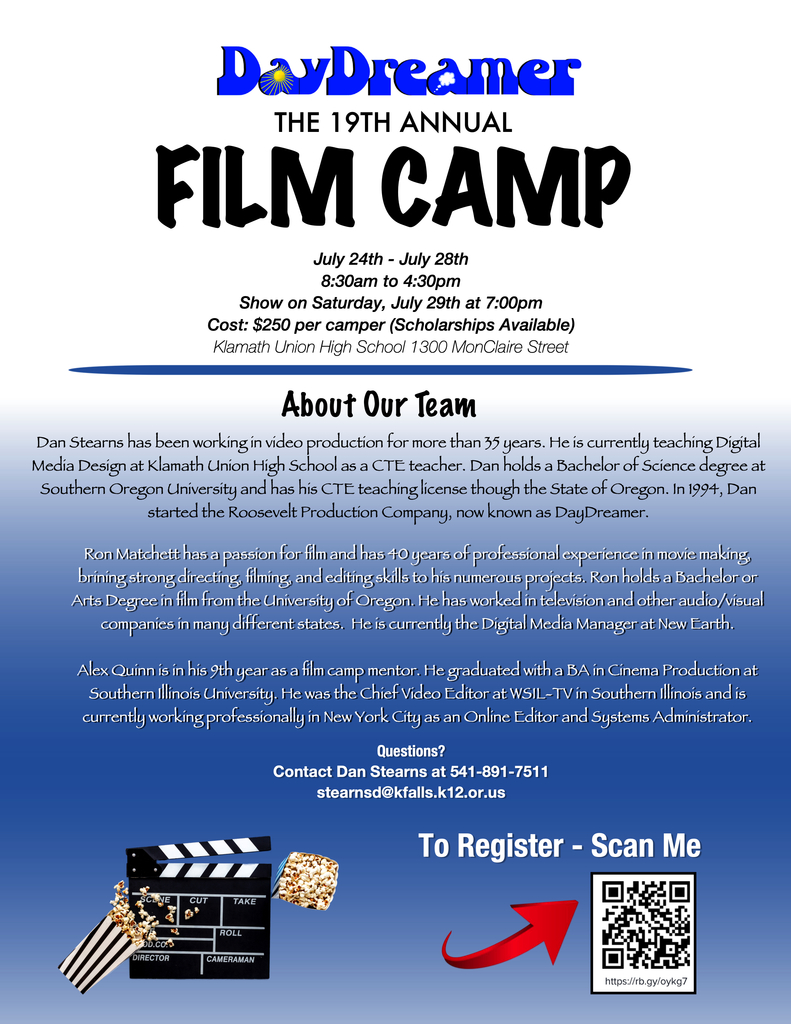 Look through this week's KFCS News Flash, including a message from KFCS Superintendent Keith A. Brown regarding graduations this weekend. Link:
https://www.smore.com/0fp15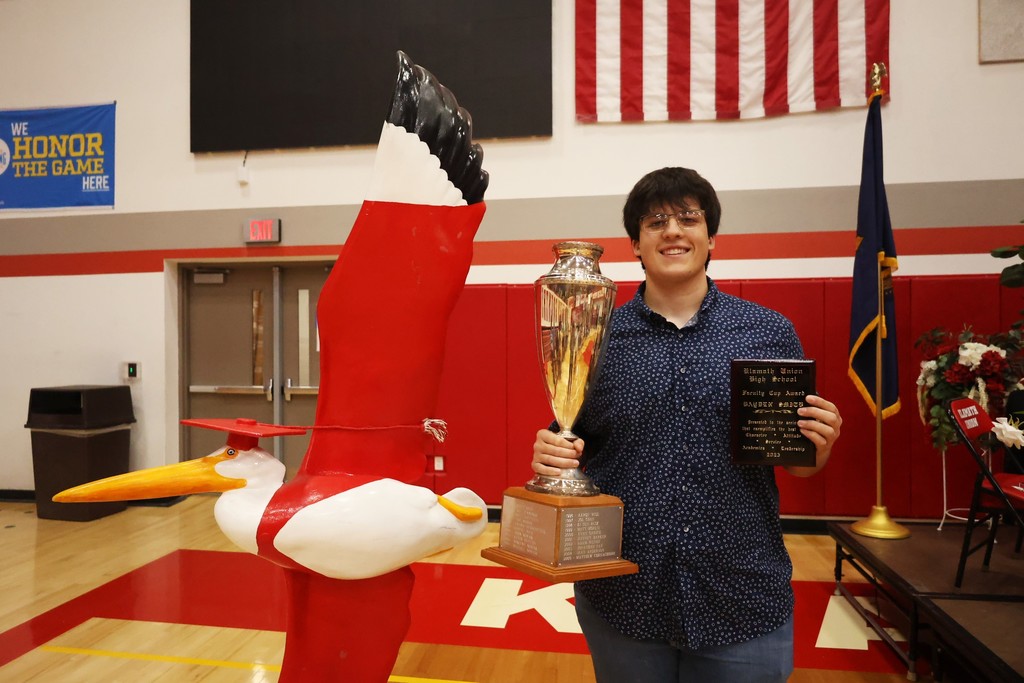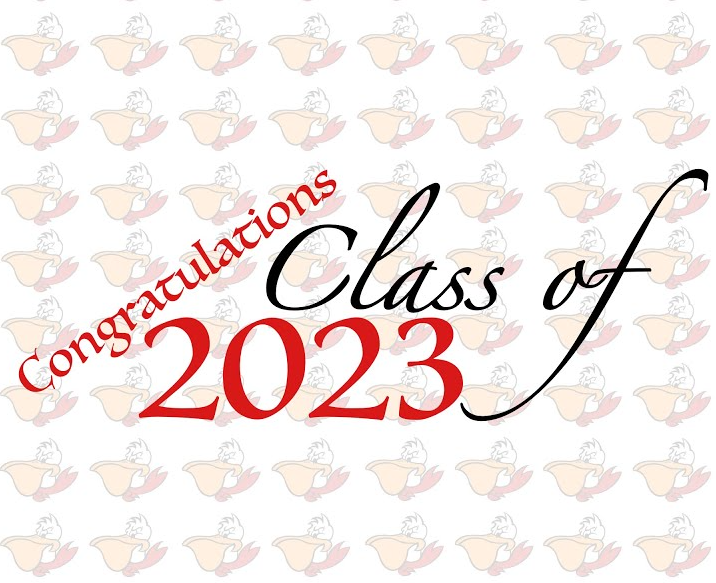 Klamath Falls City Schools food menu's for the month of June.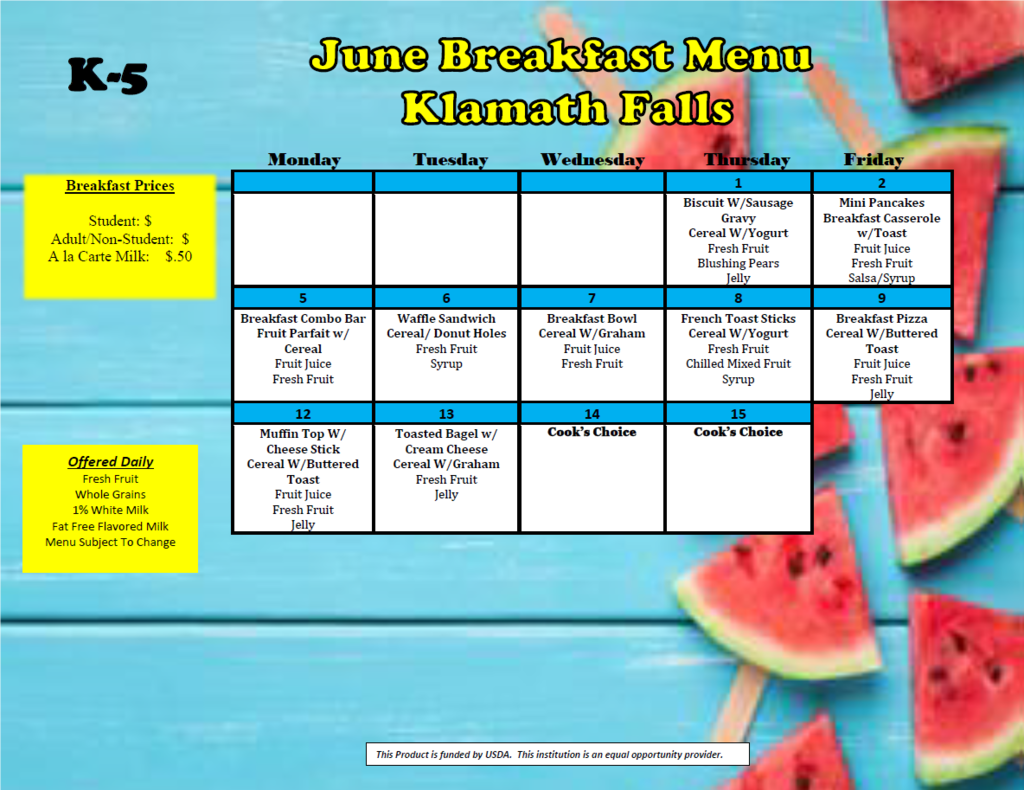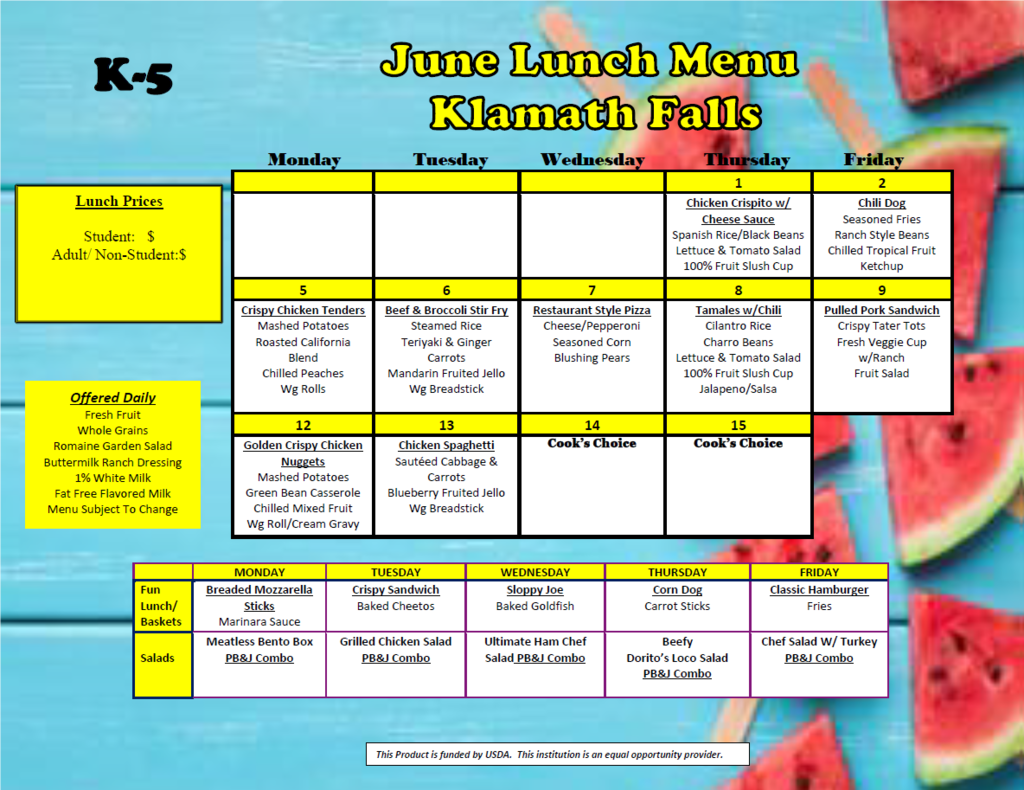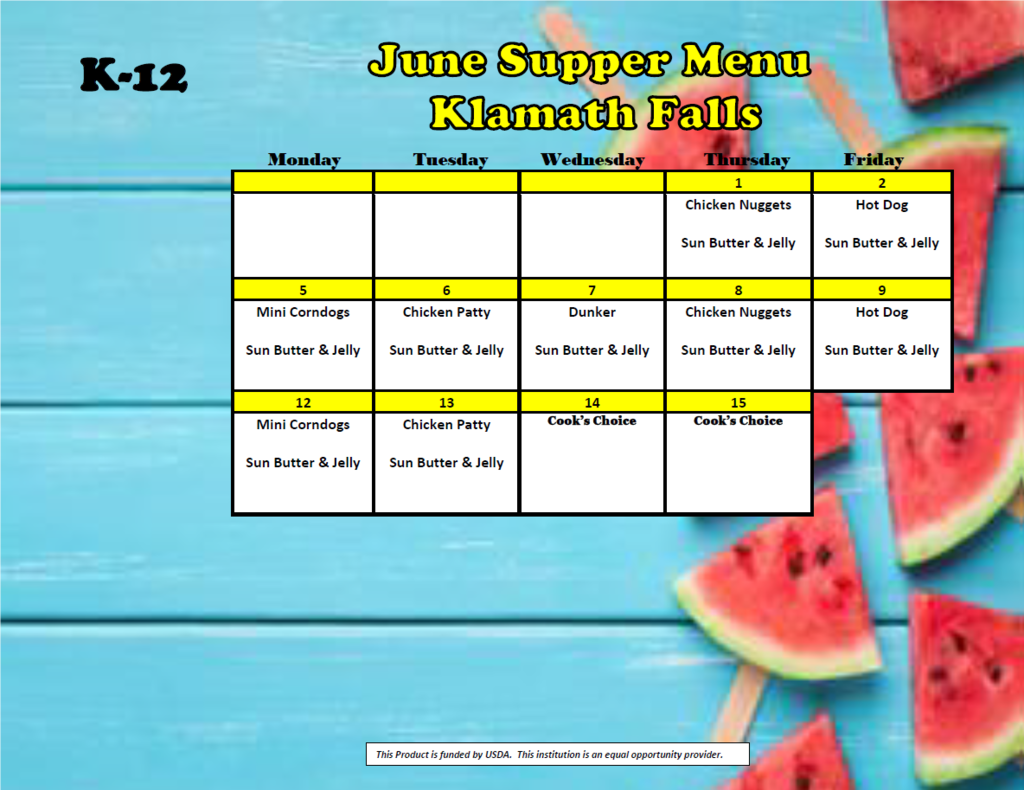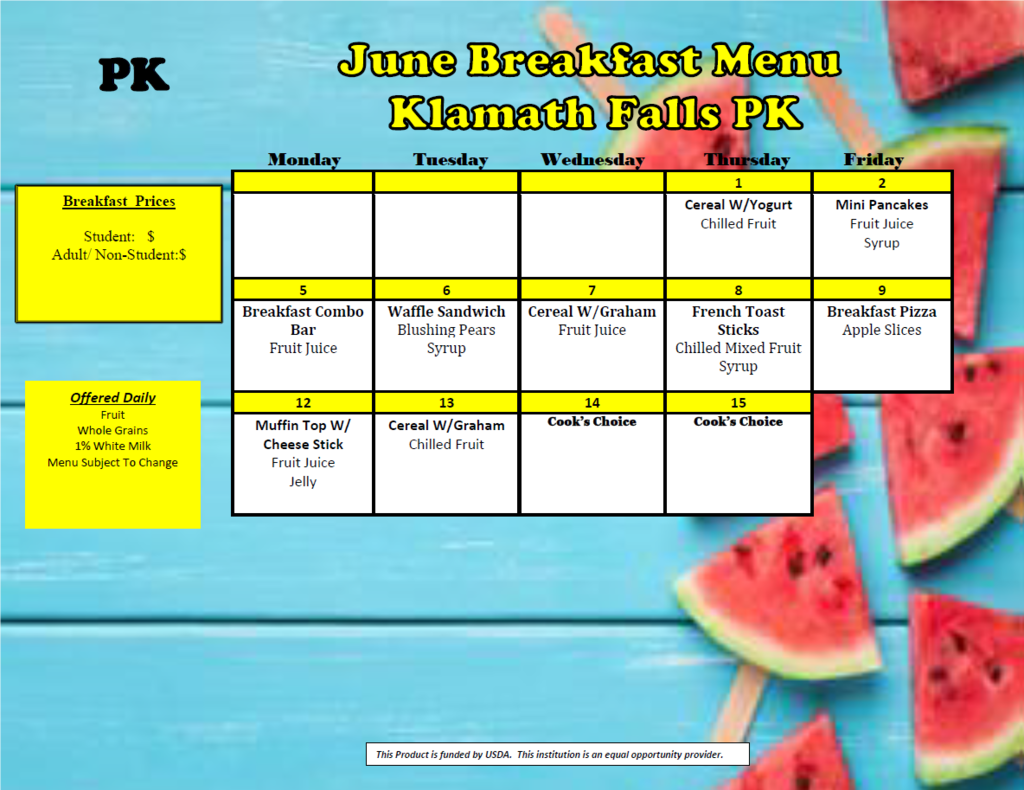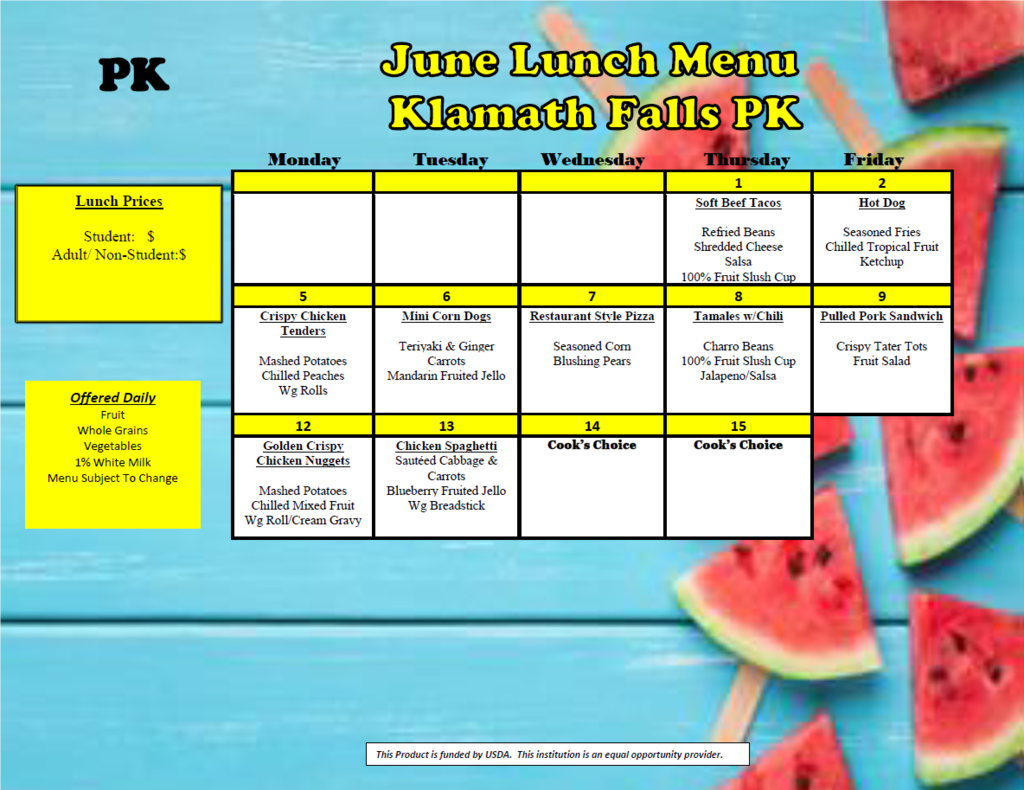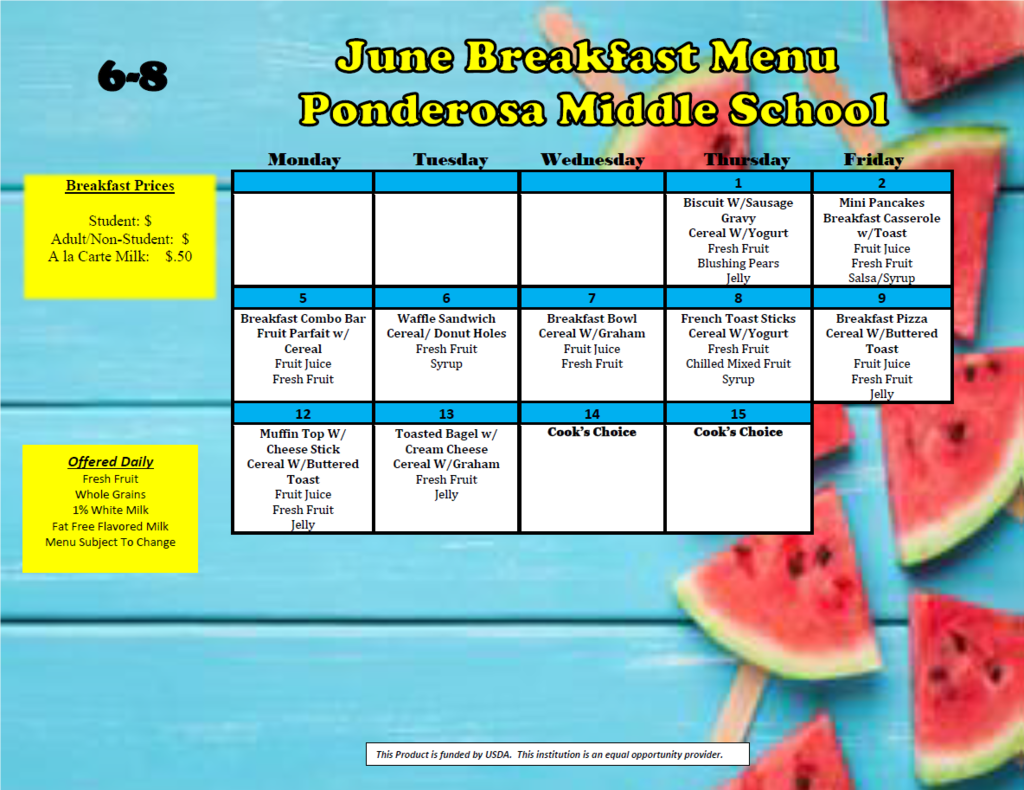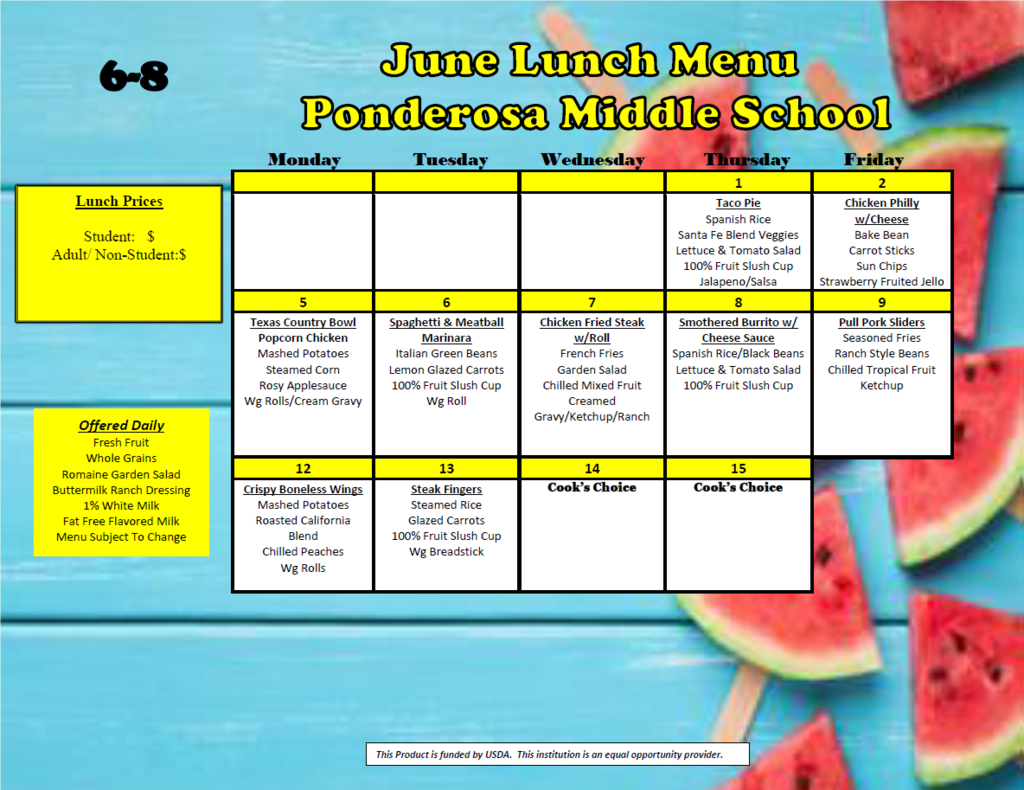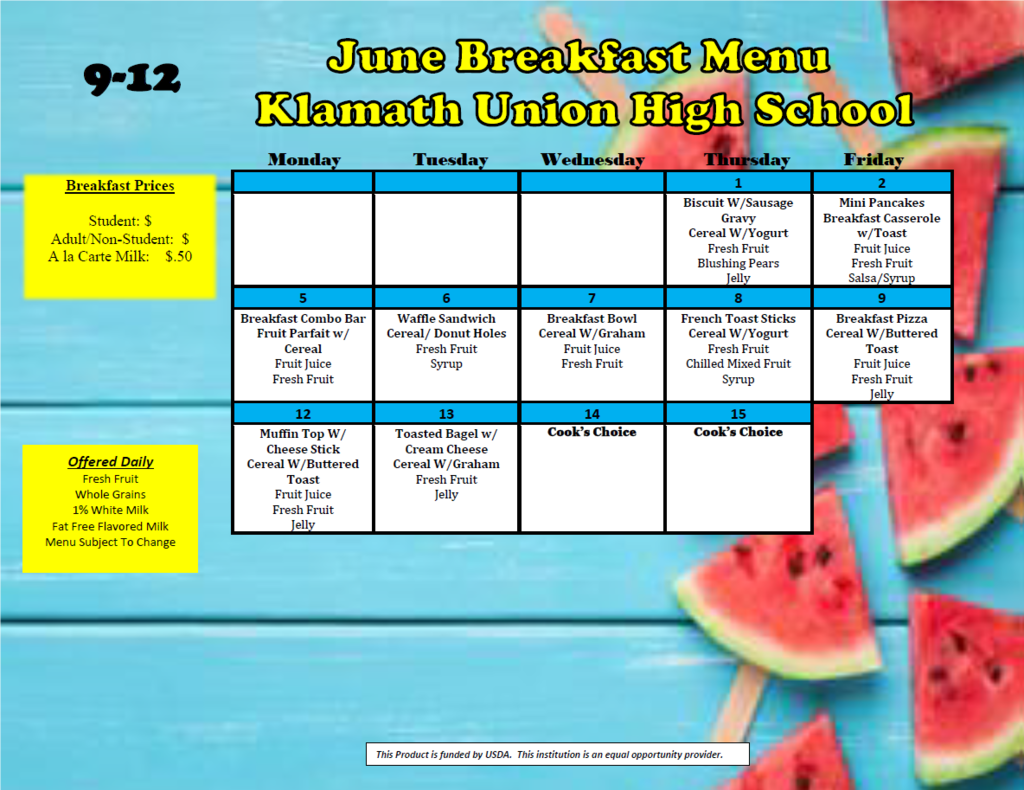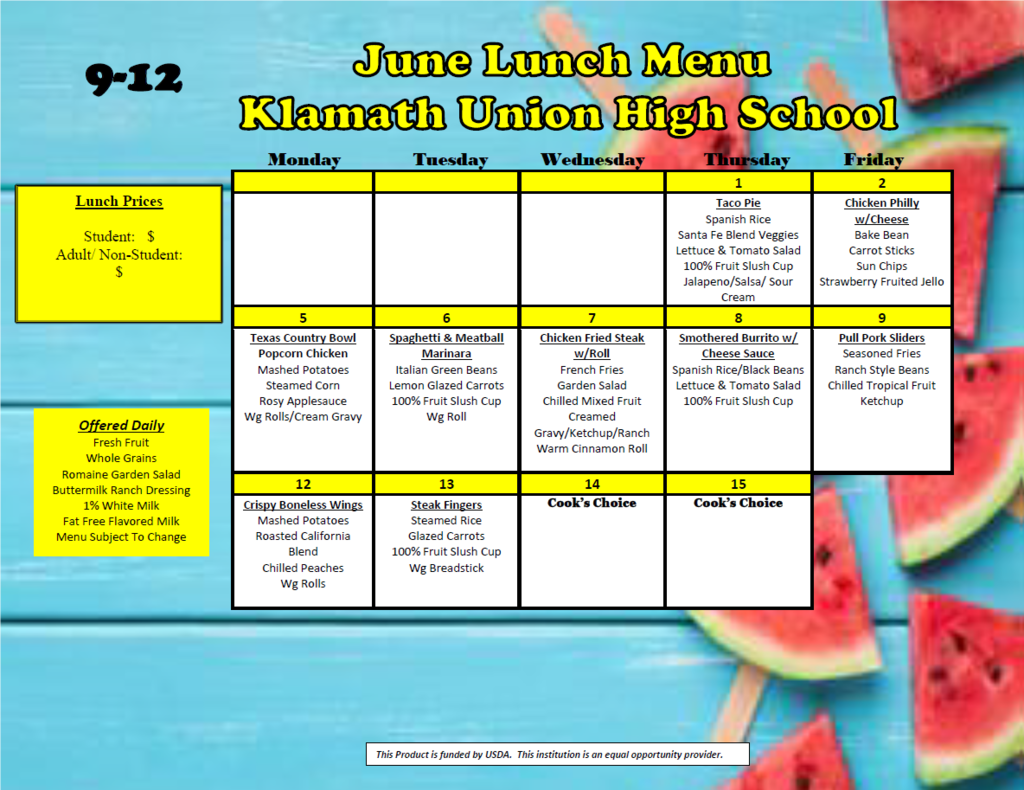 Klamath Union sophomore Andi Harmon took home gold as she won the OSAA Class 4A girls high jump state title Friday at Hayward Field in Eugene. Harmon cleared 5 feet, 1¾ inches. Coincidentally, it was the same height Philomath high jumper, Anneka Steen, cleared. Harmon won the state title because she cleared 5-0¾ on her very first try. It took Steen three tries to clear the height. Harmon was not the only Pelican on the podium for the high jump. Her teammate and KU freshman, Hazel Squibb, took home bronze as she earned third place with her mark of 4-11¾. Junior Pelican Isabela Coffman also showed out in the state track and field meet and earned fifth place in the 3,000 meters. Coffman finished the race in 10 minutes, 54.16 seconds. Coffman's time in the 3,000 was a personal record. Tony Matheney also reached the podium for the Pels and placed in eighth place in the triple jump with his leap of 39' 5.25".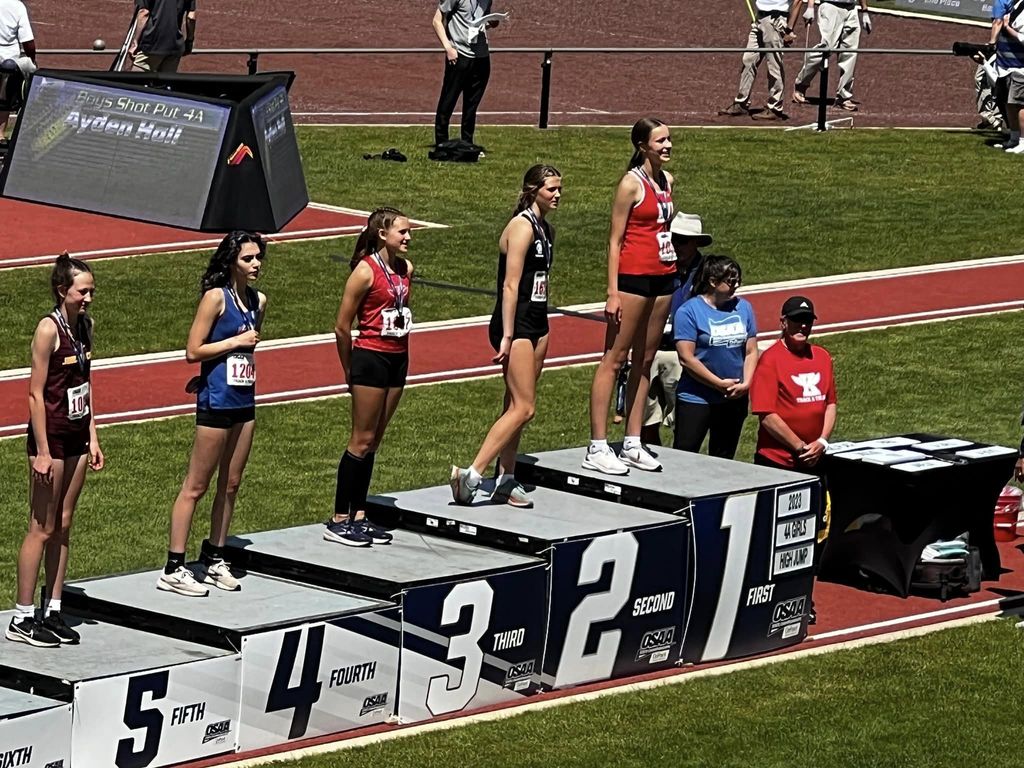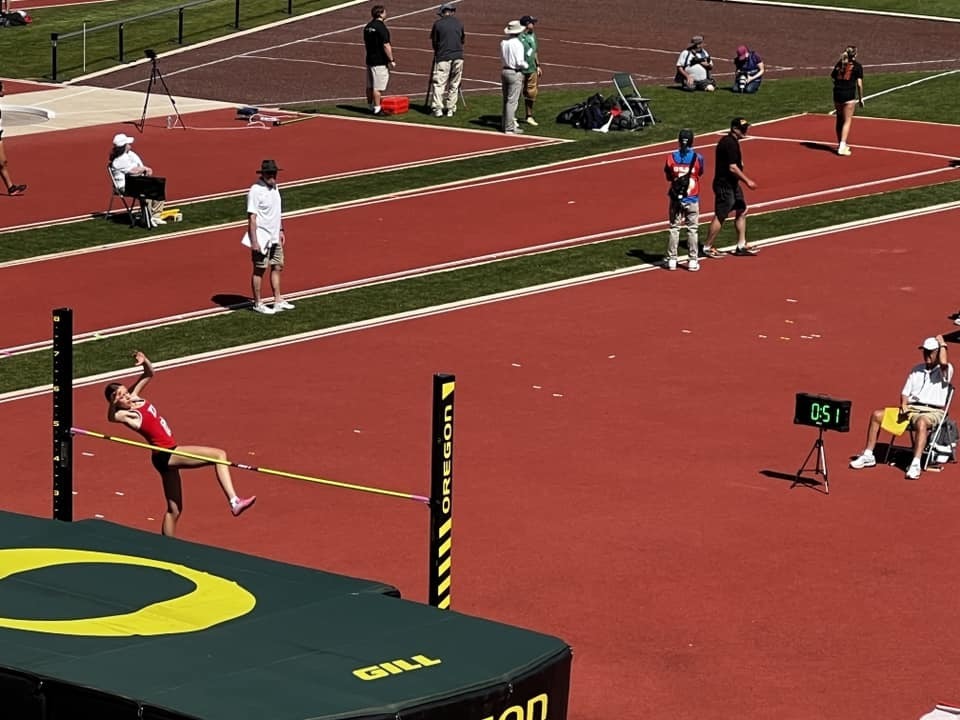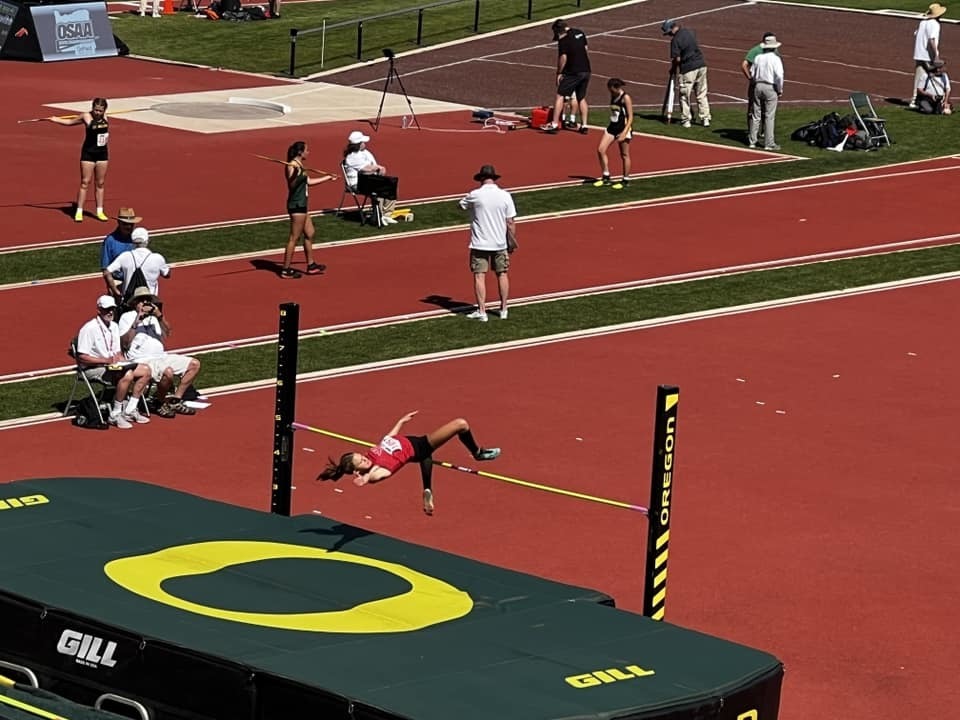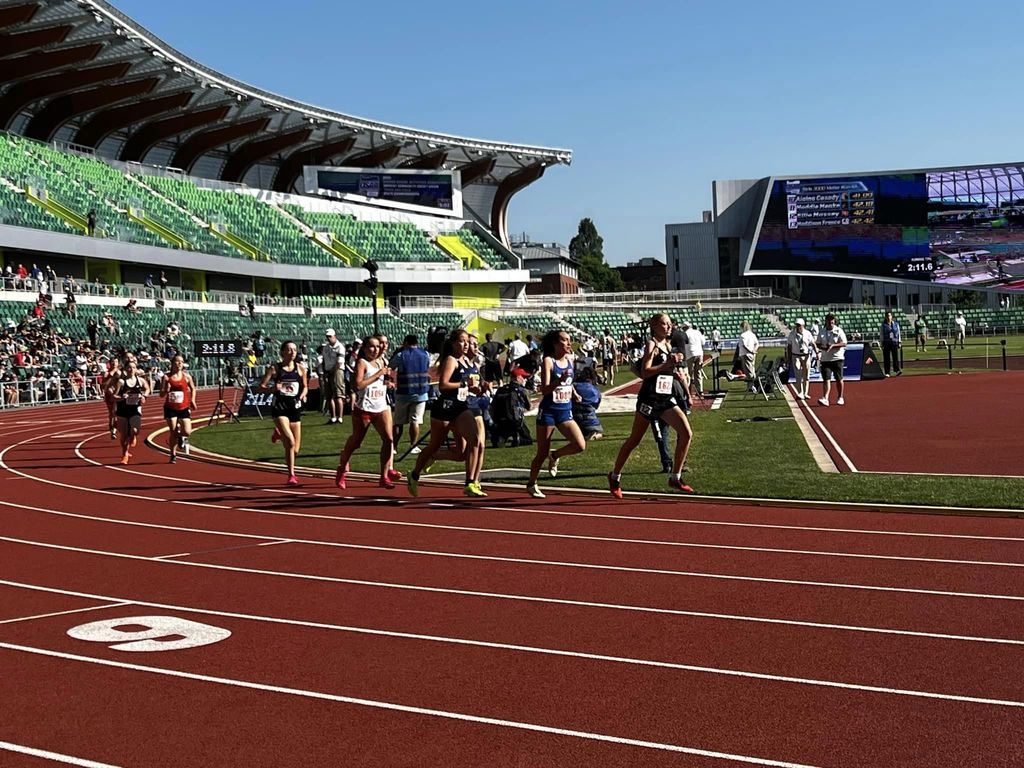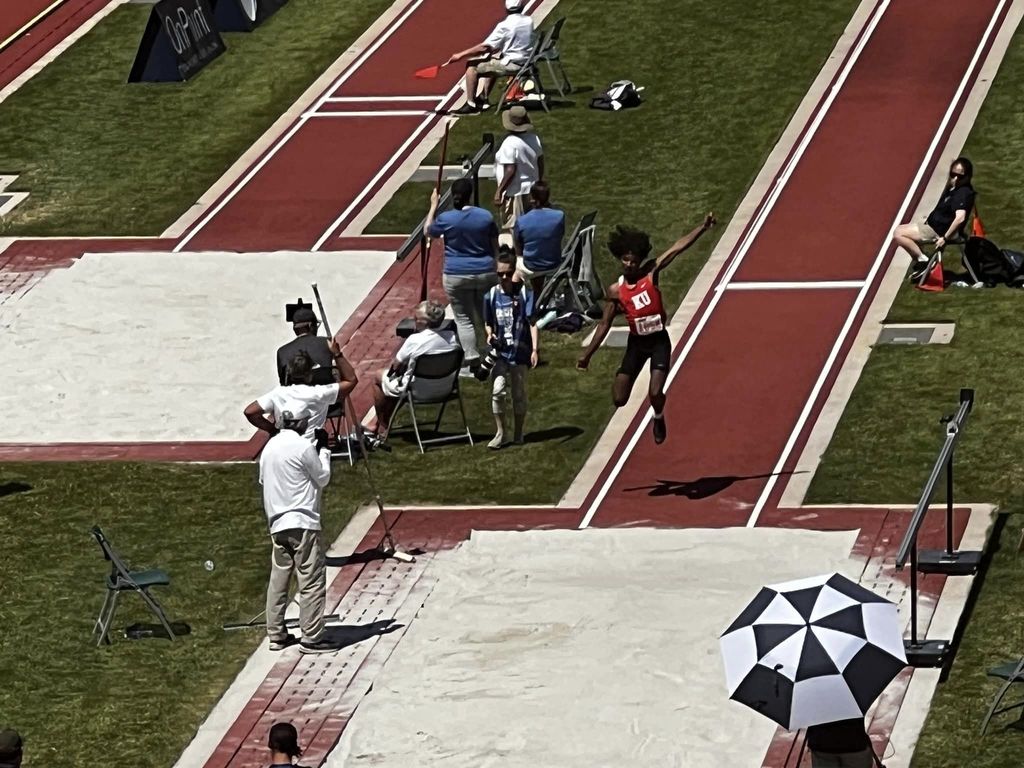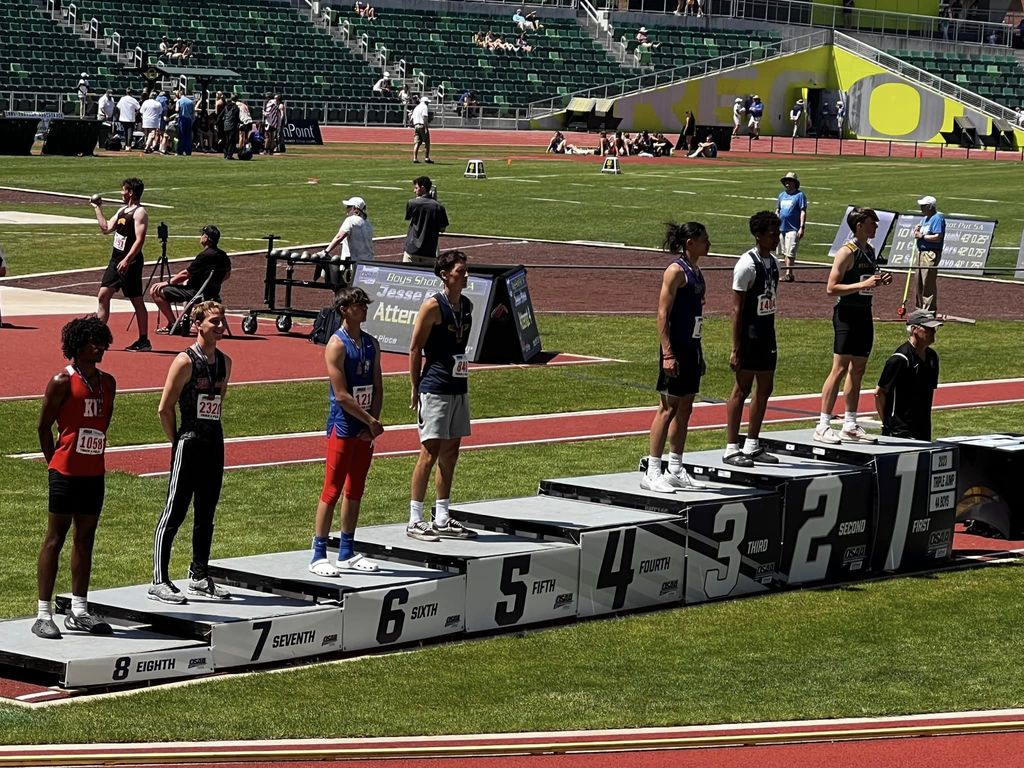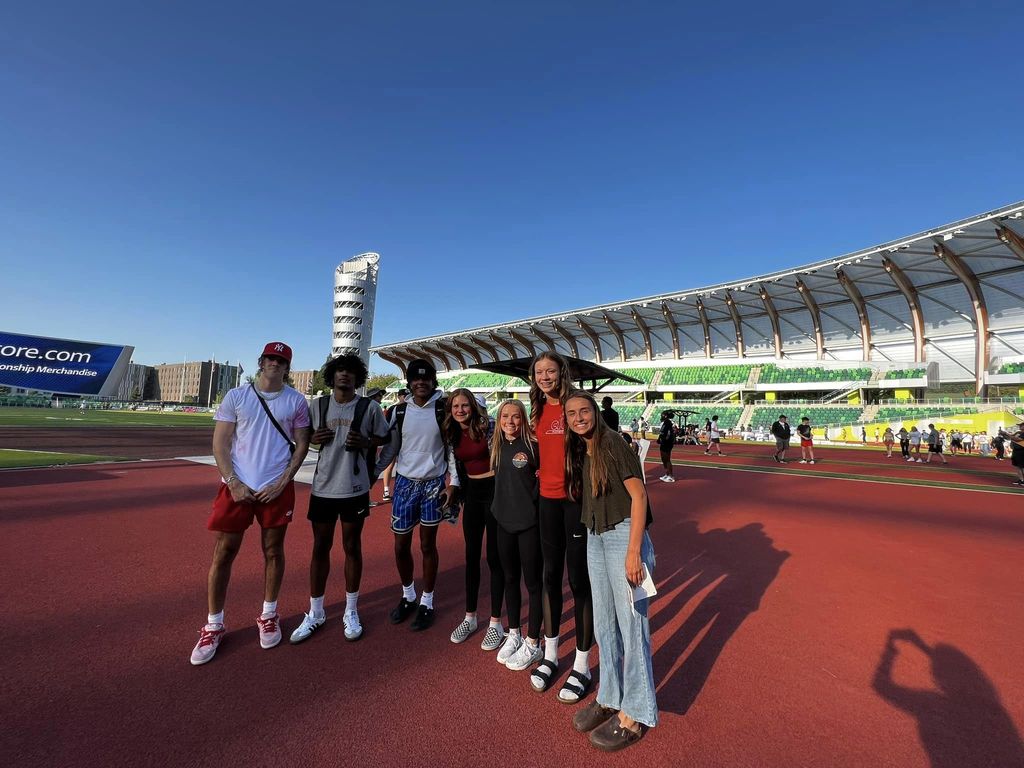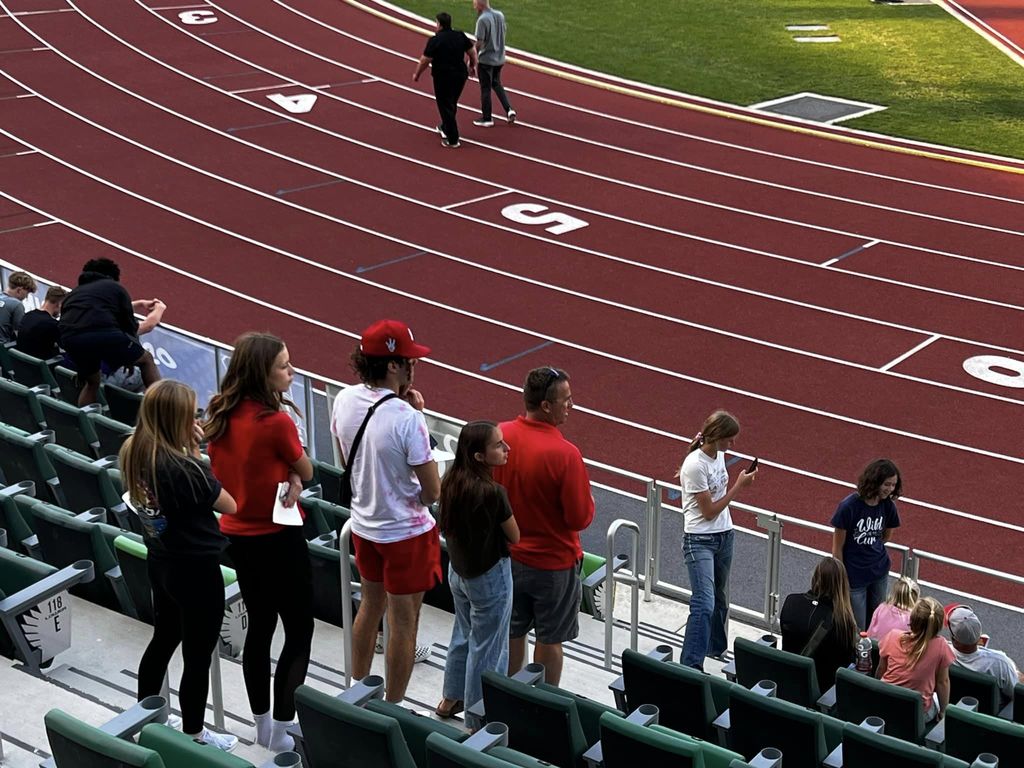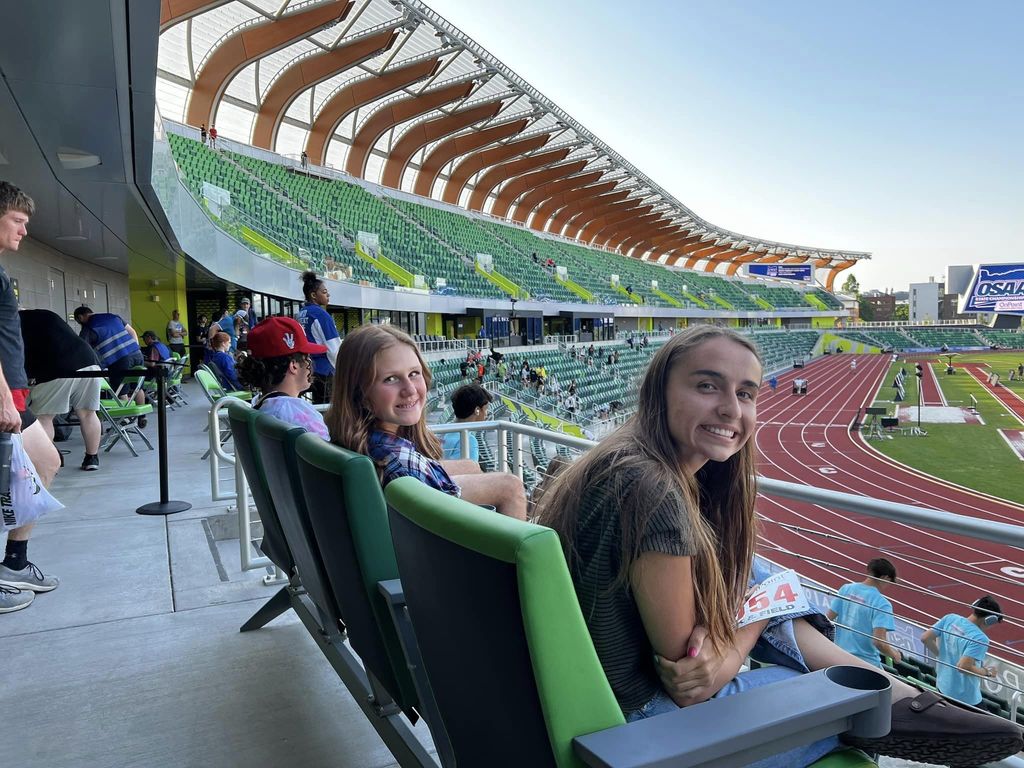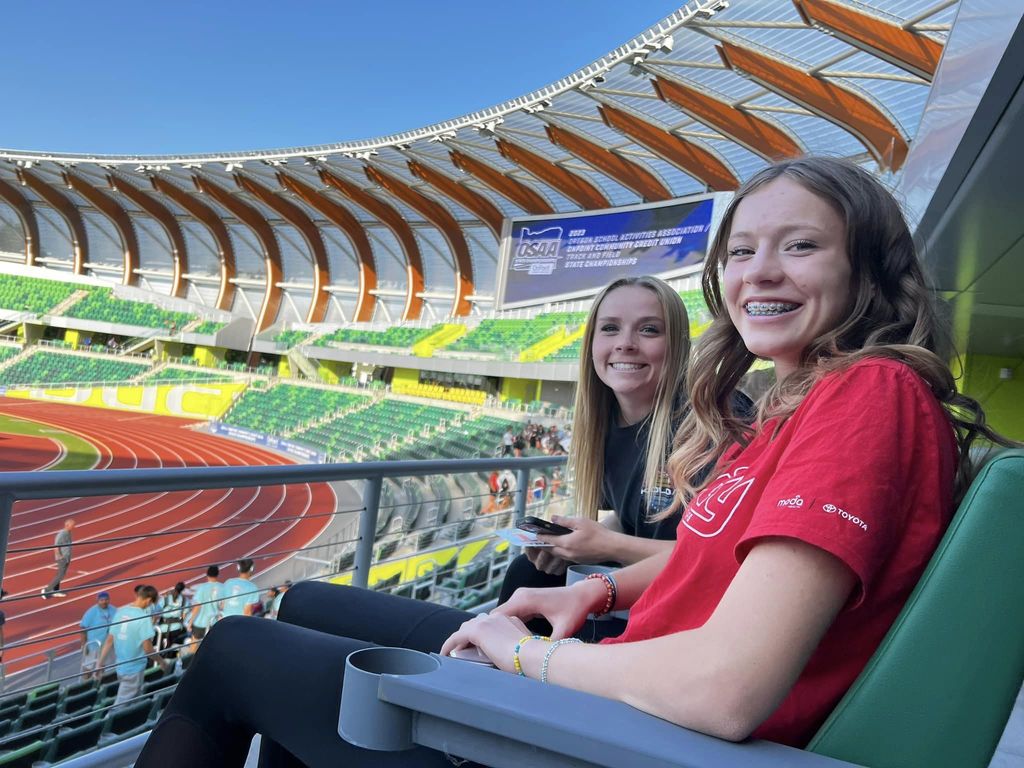 Conger Wellness Carnival, Roosevelt Science Night and many more KFCS events are featured in this week's KFCS News Flash here:
https://www.smore.com/a5mju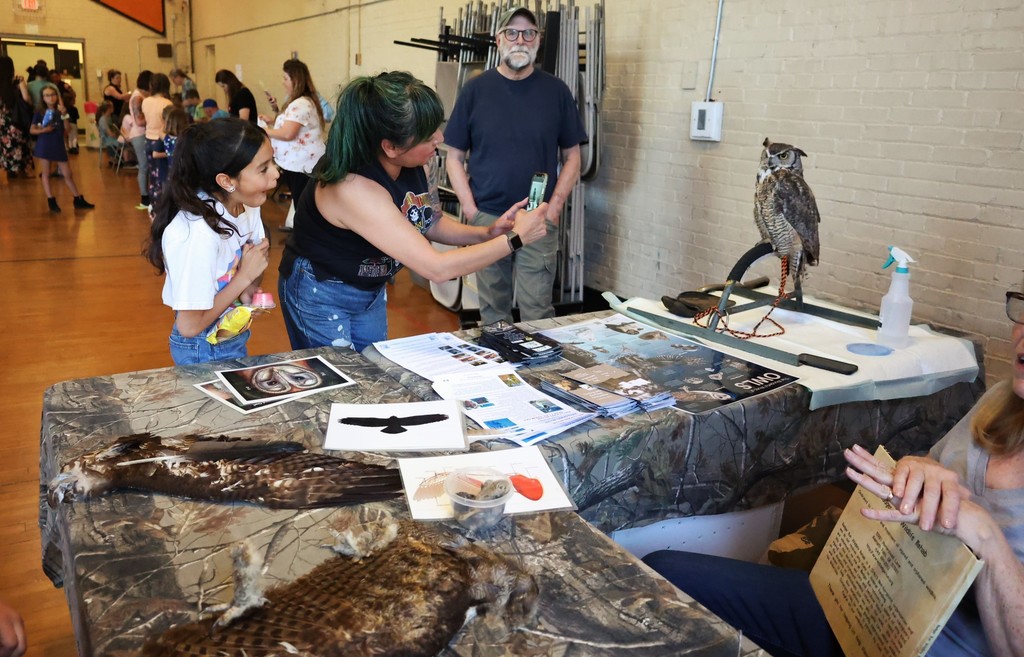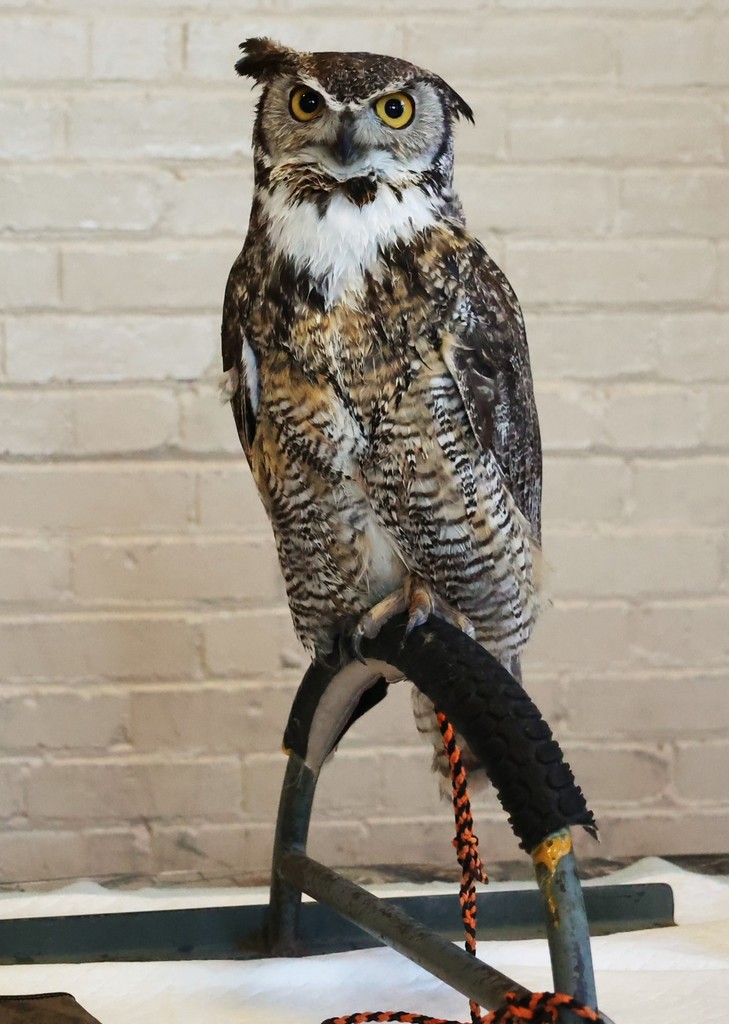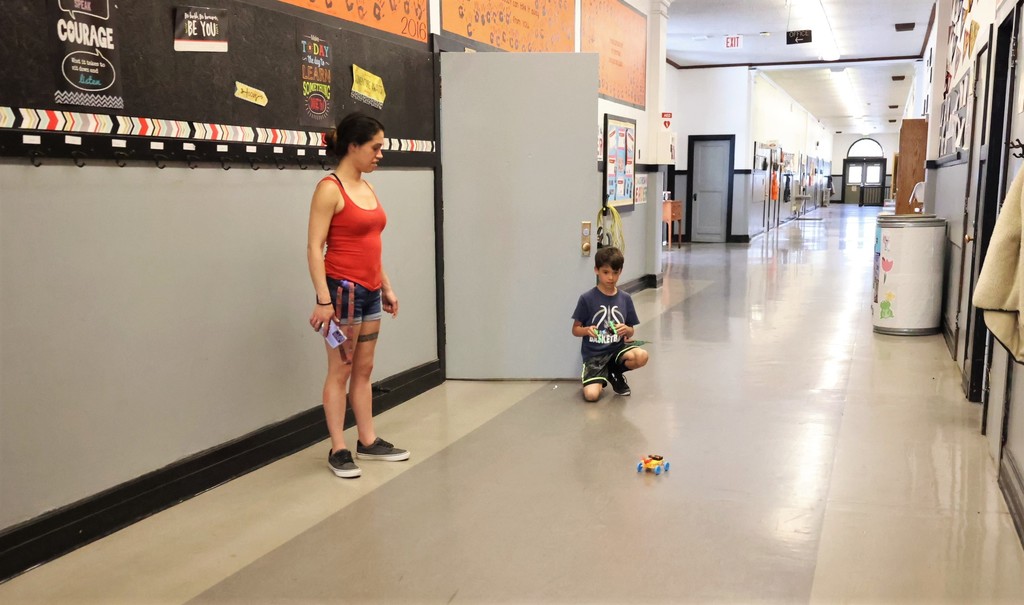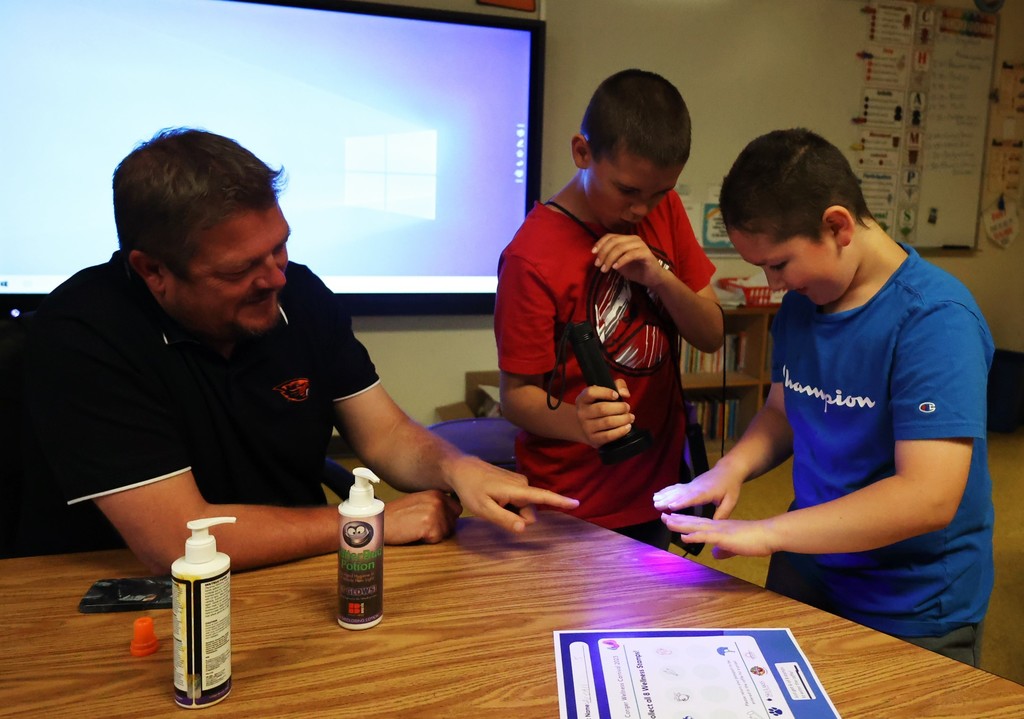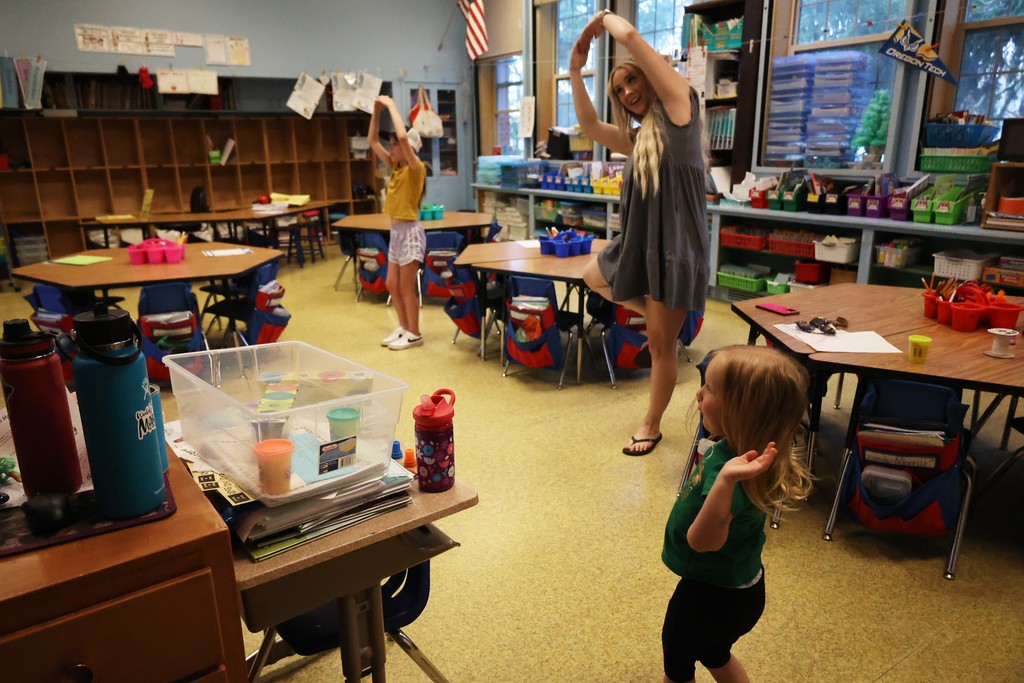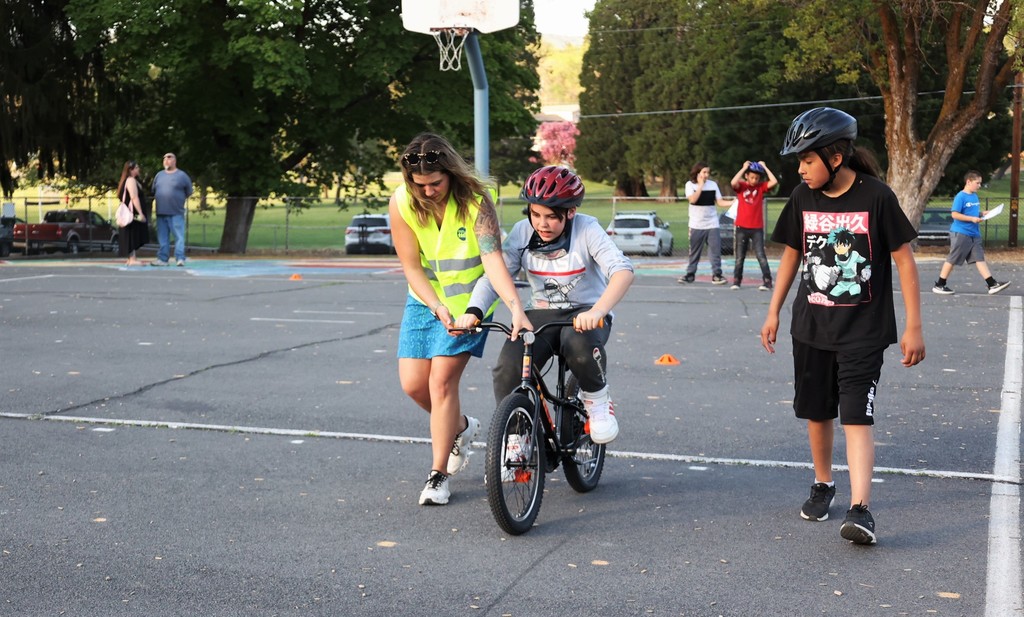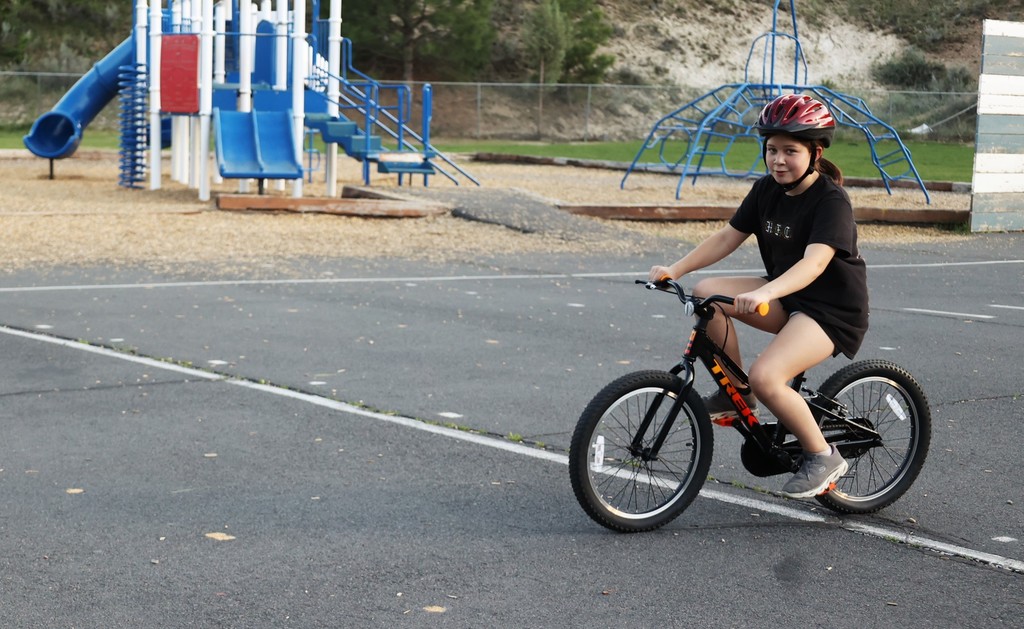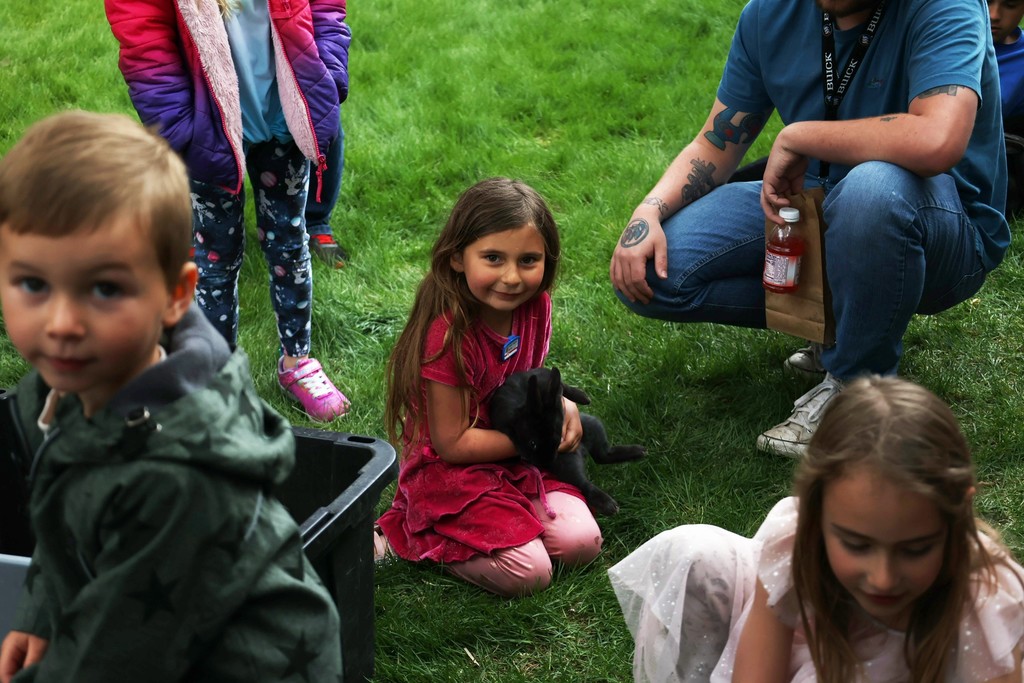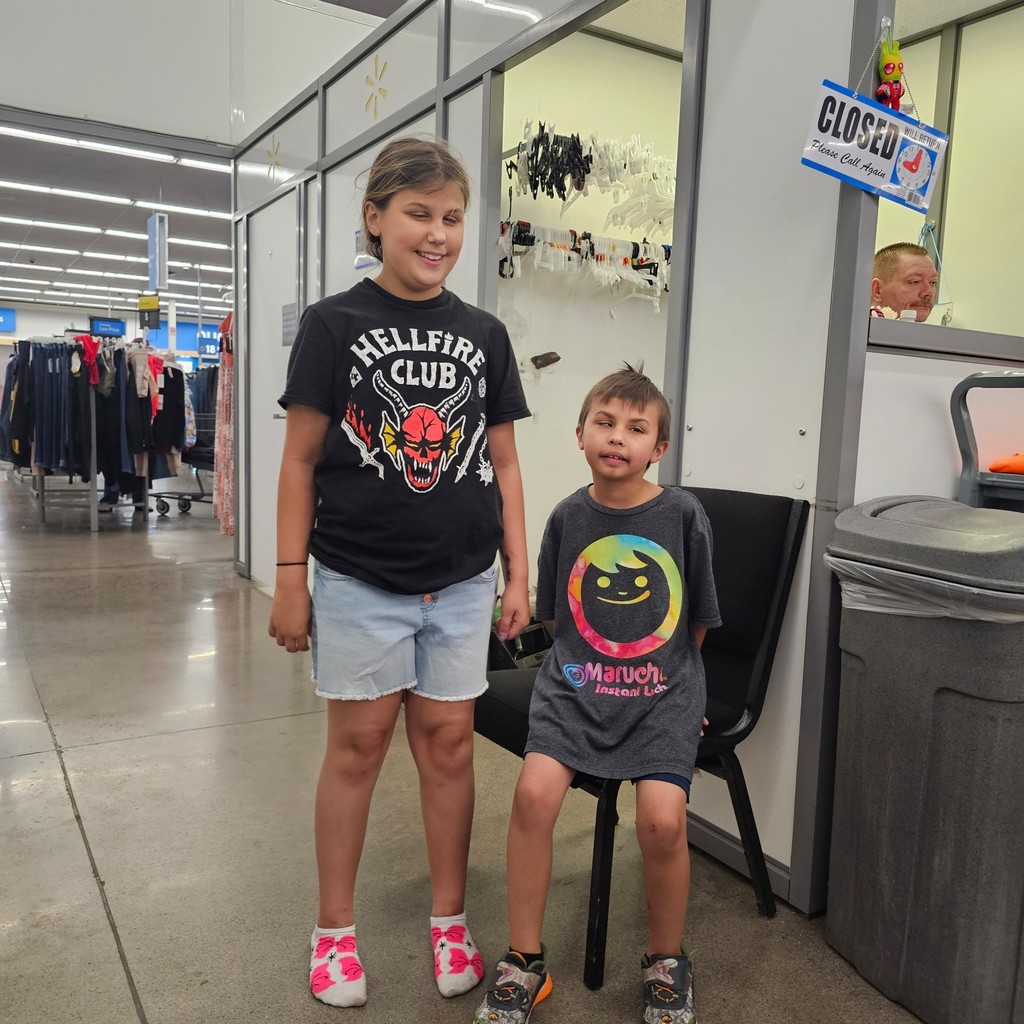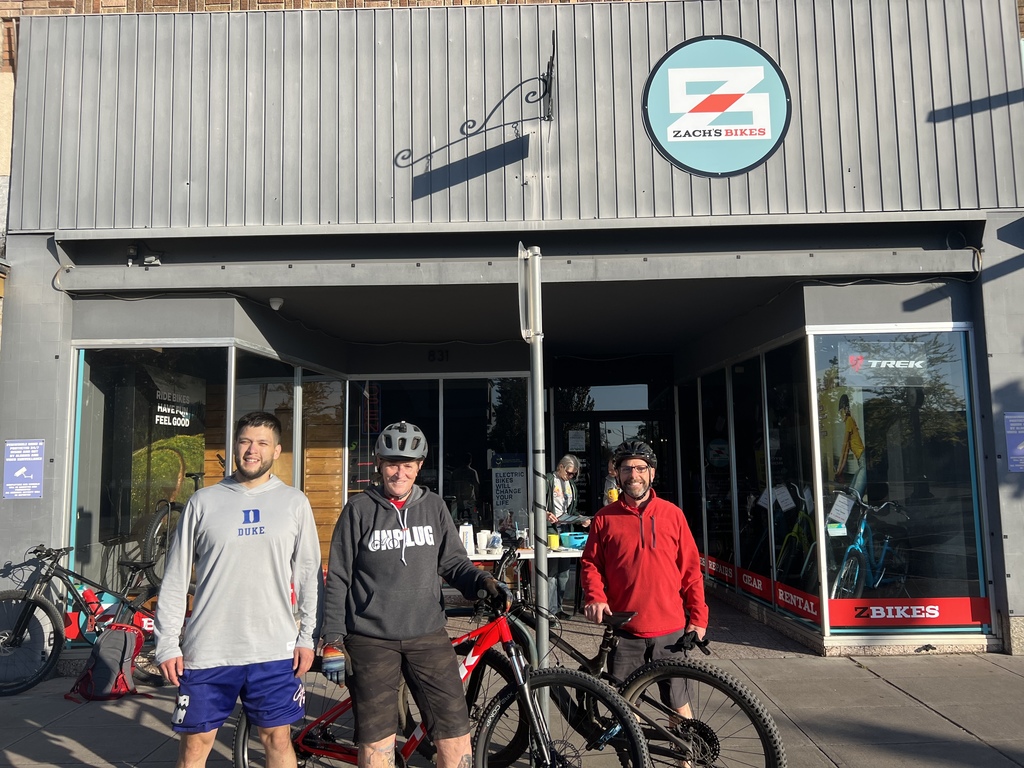 Pesticide application notification at Conger Tuesday, May 23 and at 20-acre parcel northeast end of Summers Lane this Wednesday, May 24.