Today is Indigenous Peoples Day. Accompany us in celebrating all our Native American staff, families and students at KFCS and around the world, as well as recognizing The Klamath Tribes for all its work done in the community.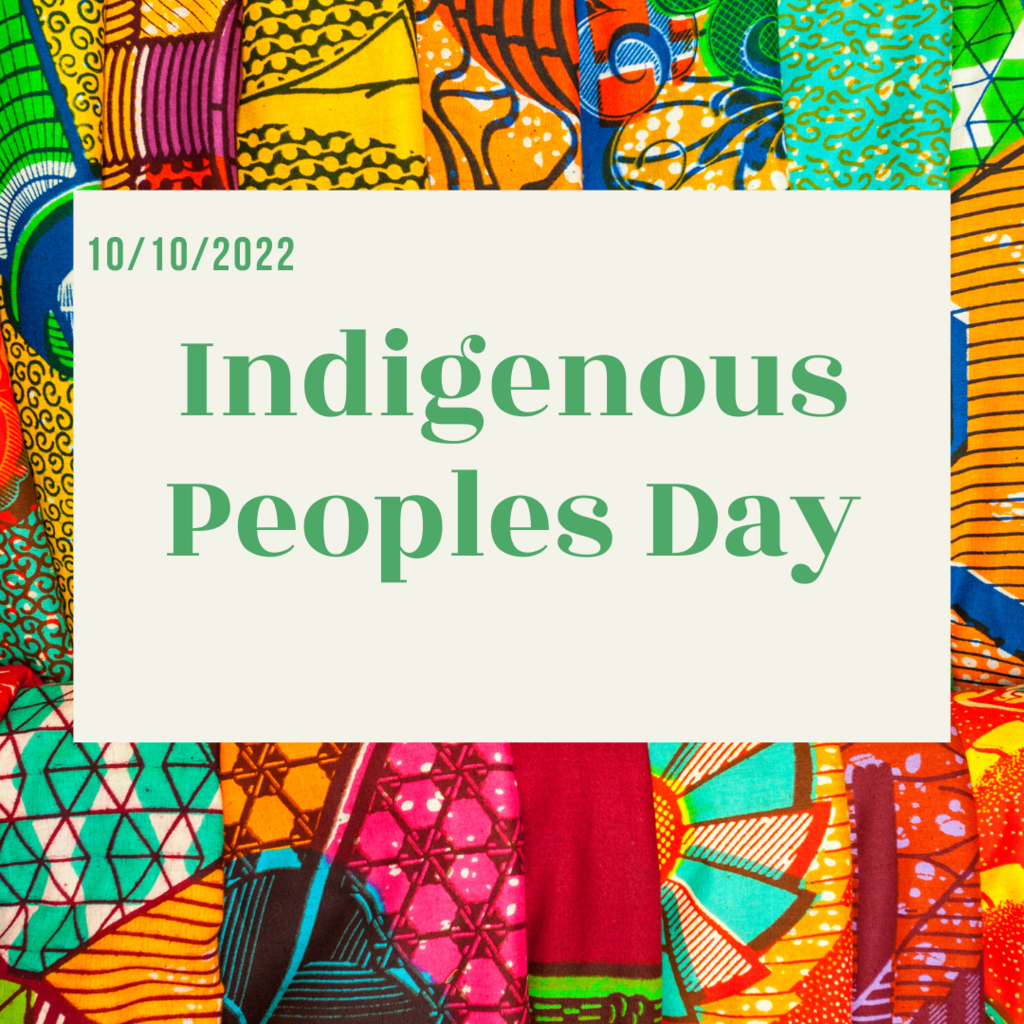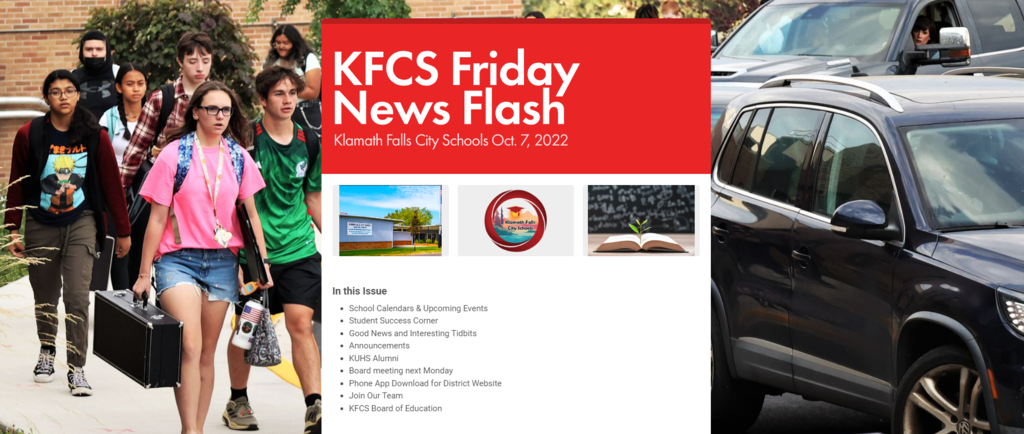 PONDEROSA MIDDLE SCHOOL is looking for basketball coaches for the upcoming season. If you are interested, please contact Joel Woodley, Ponderosa AD, via email at
woodleyj@kfalls.k12.or.us
or by phone at ext. 6071 (Cell 541-281-9826).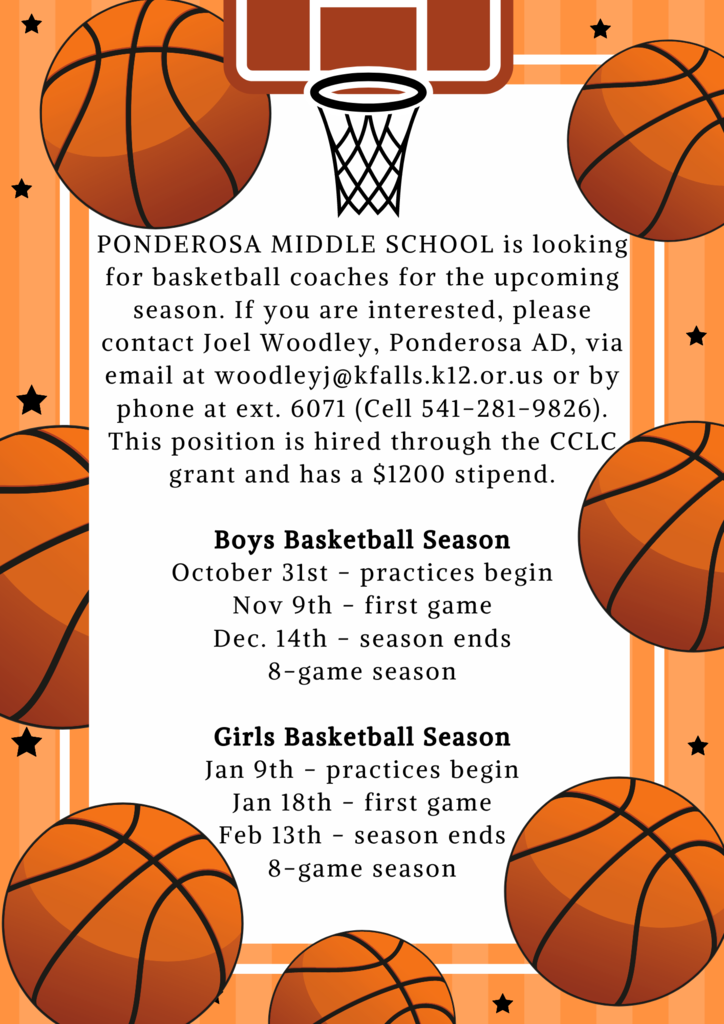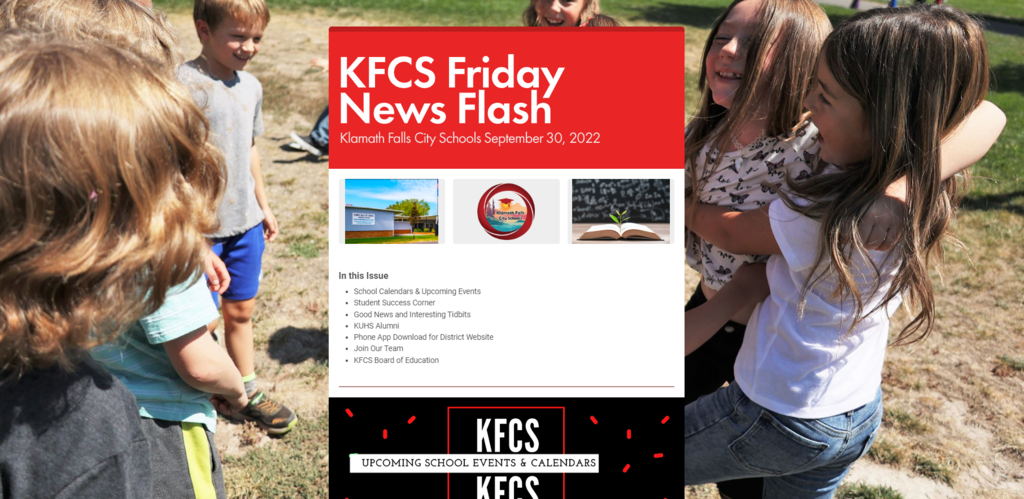 Title VI Indian Education Parent Committee Community Meeting October 11.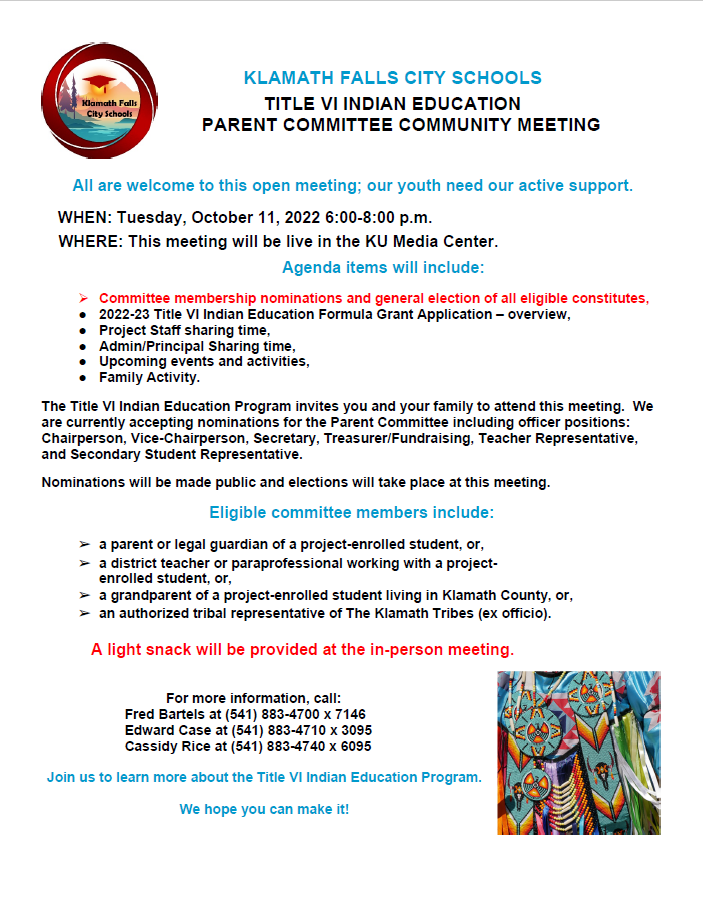 Homecoming week, KU Hall of Fame, Oregon Retired Educators Association Unit 5 - Klamath County, are all featured in this week's KFCS Friday News Flash:
https://www.smore.com/utse0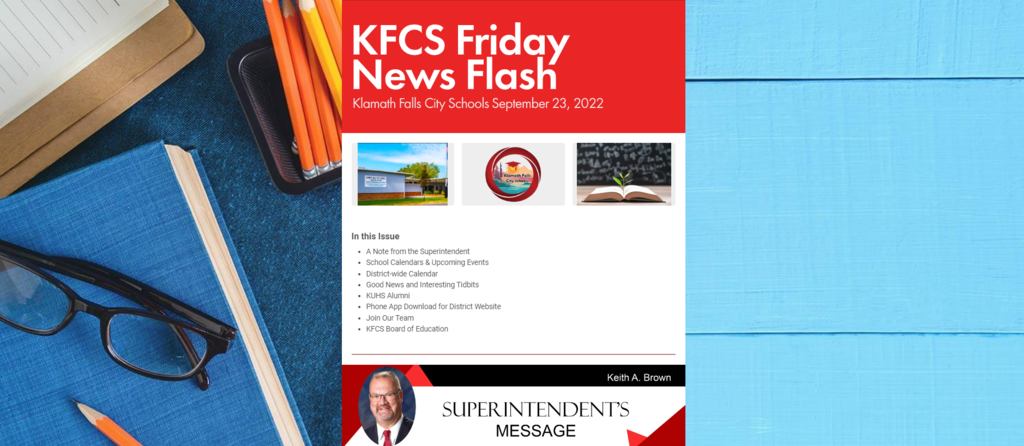 KU Kids Night at Modoc Field Friday. Elementary school students will be allowed into the football game for $1.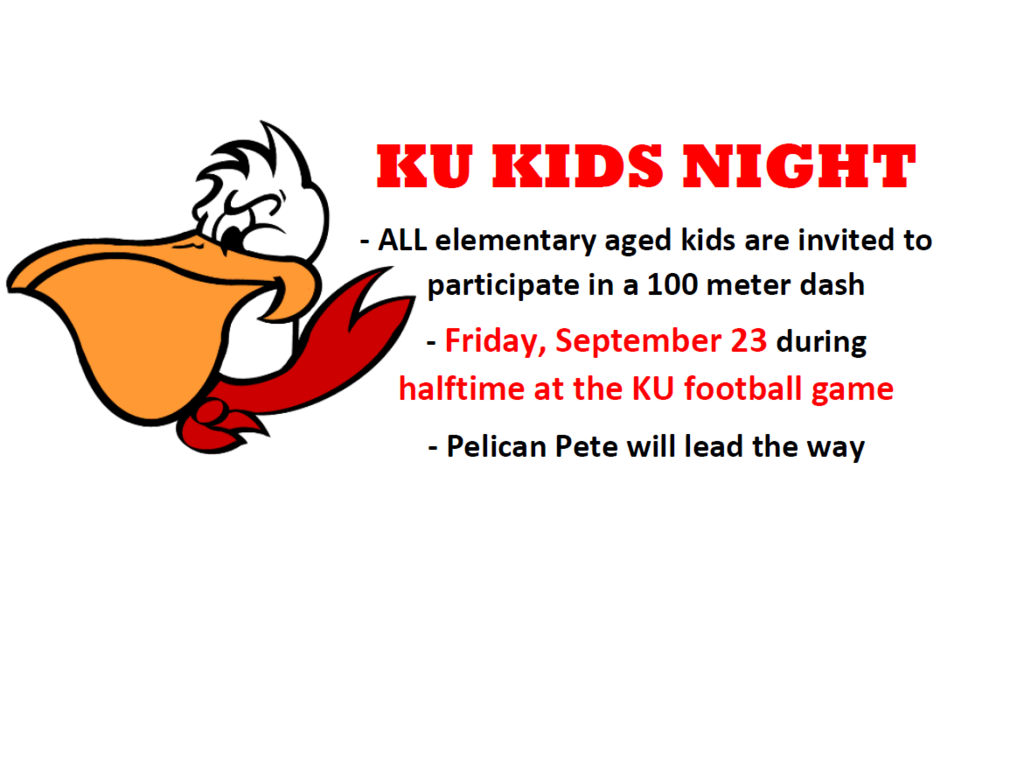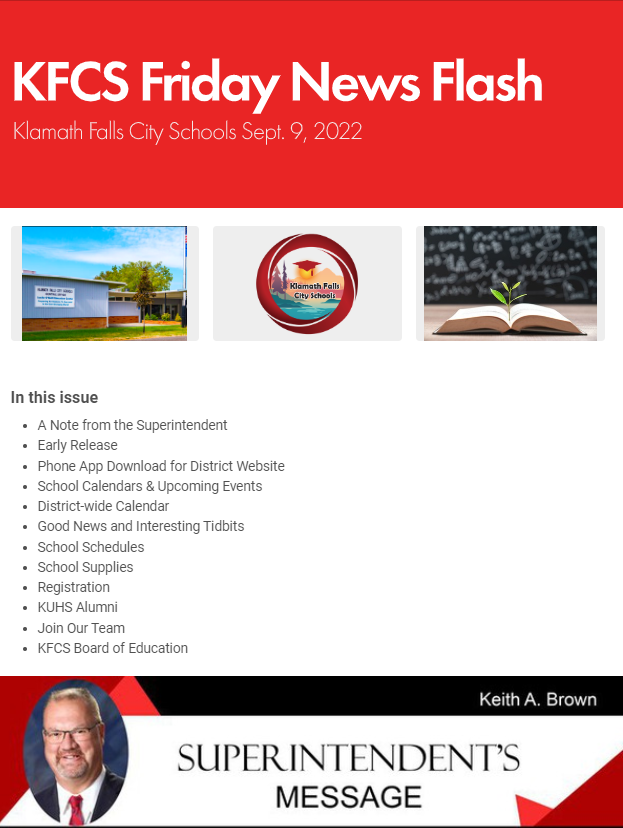 Out of an abundance of caution in caring for the health and safety of our staff and students, Klamath Falls City Schools will be closed Friday, September 9, 2022. Klamath Falls is under an Air Quality Advisory until Saturday, September 10, 2022 due to the fires in Oregon. The KFCS elementary school buildings are cooled by outside air, with the Air Quality Advisory in place and the high temperature tomorrow, we have determined that it is in the best interest of our staff and students to close the school buildings Friday, September 9th. All athletic events in Klamath Falls Friday will be rescheduled. The district office will be open for business. KFCS Superintendent, Keith A. Brown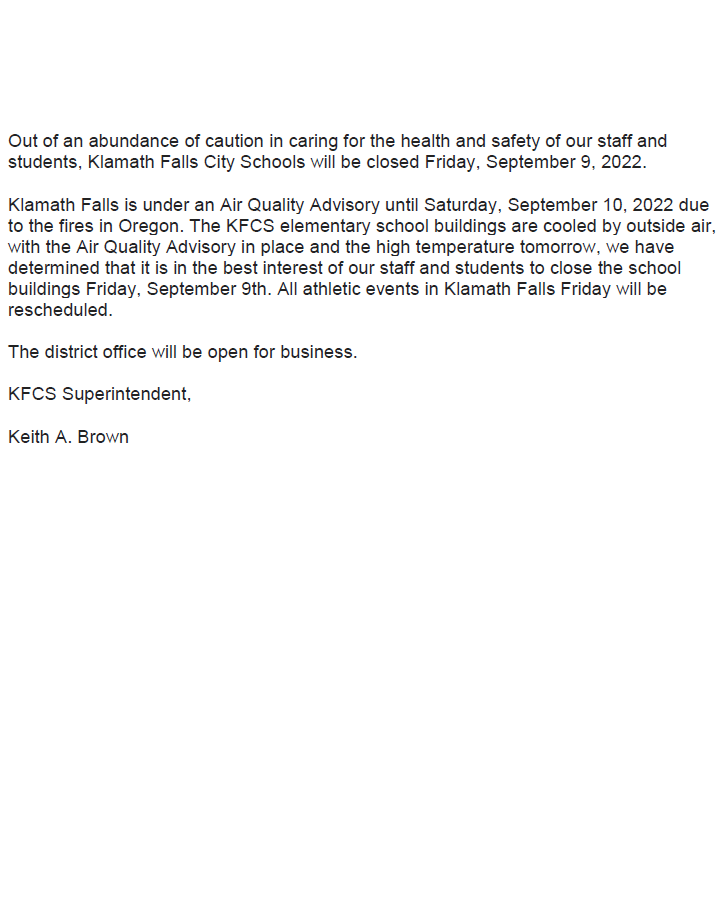 Pesticide Application Notification for Friday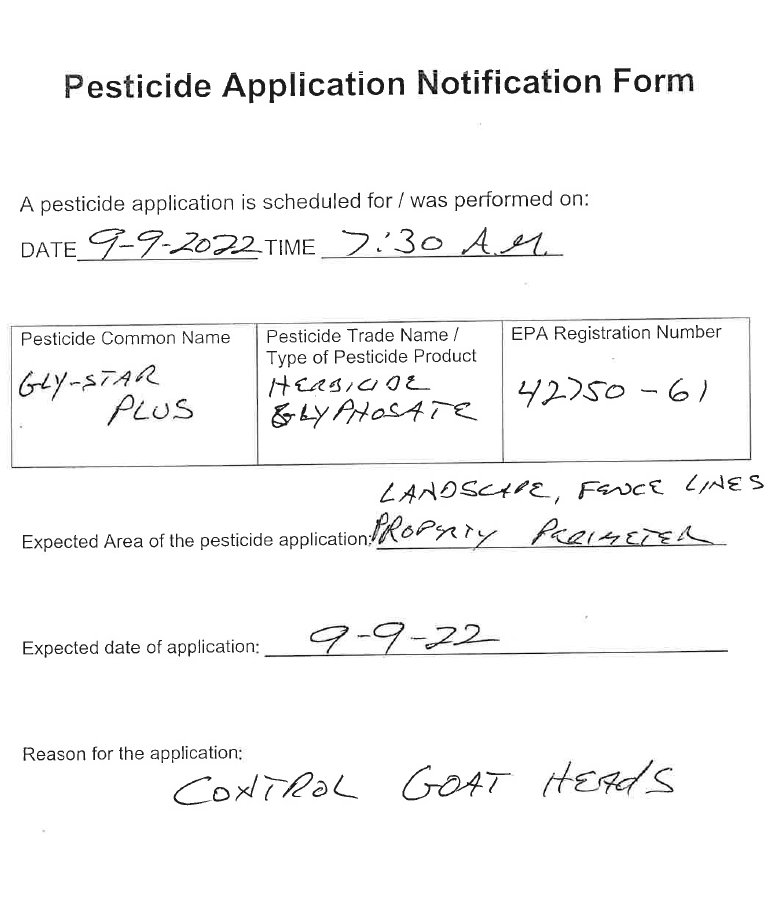 Volleyball match tonight at Pel Court versus Eagle Point.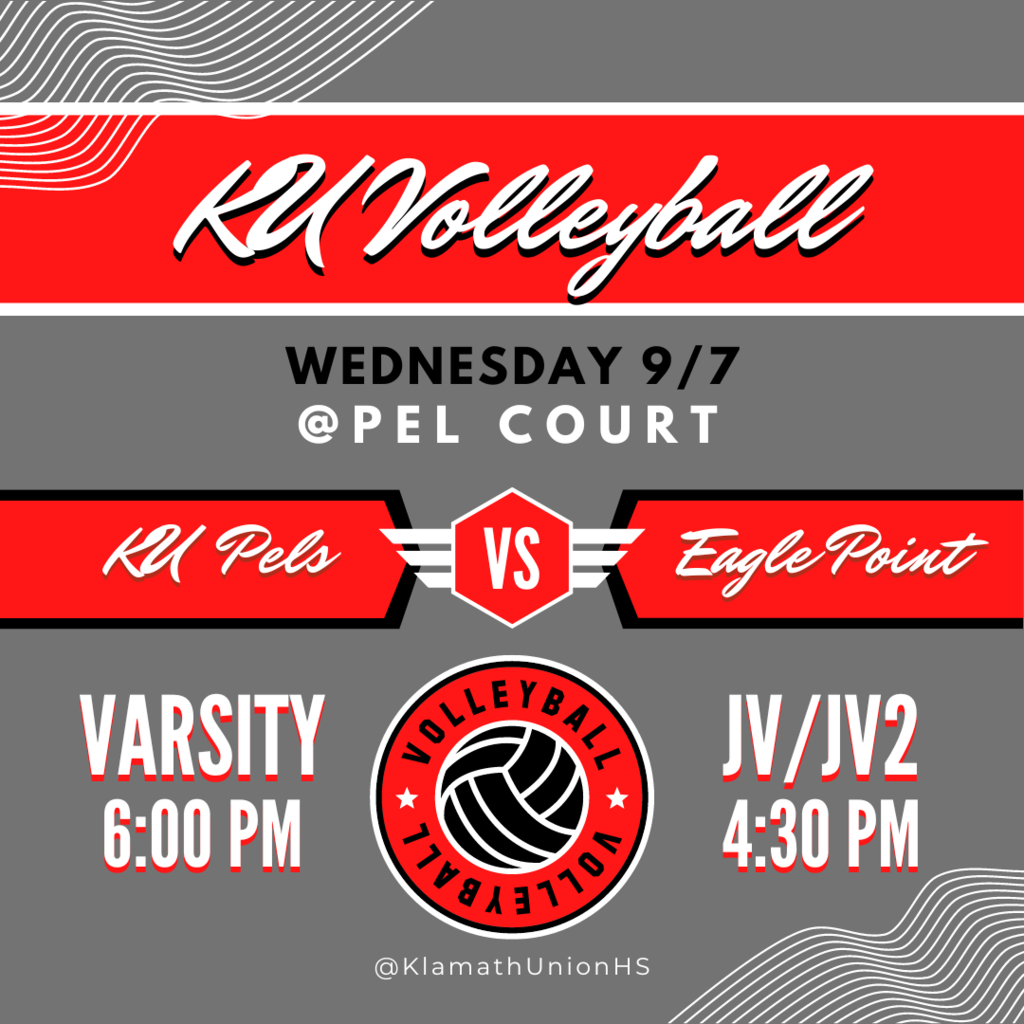 Here is the first September edition of the KFCS Friday News Flash. Look inside for a message from Superintendent Keith A. Brown as he welcomes in the new school year.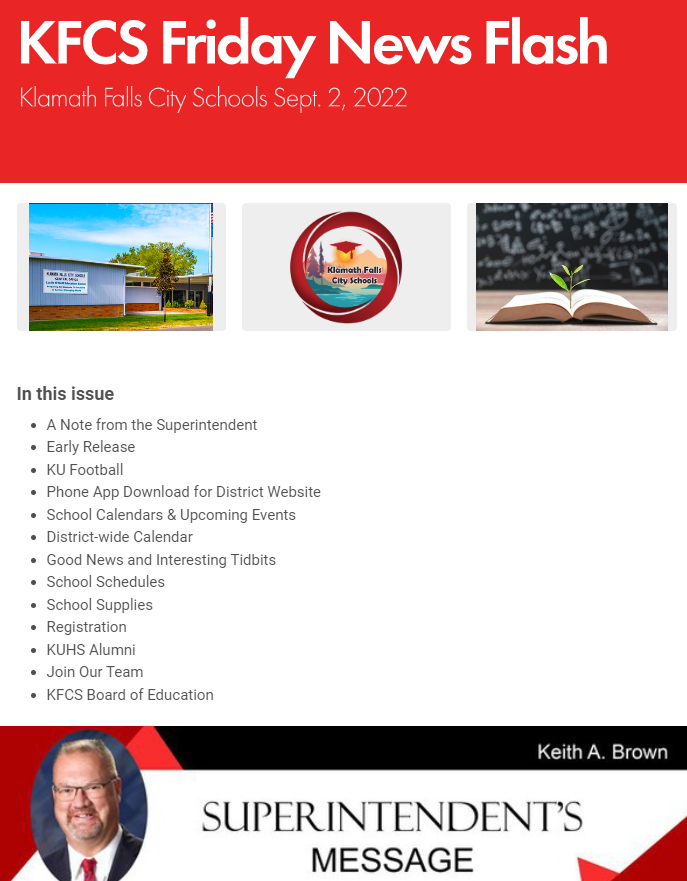 First KU football game of the season is tonight!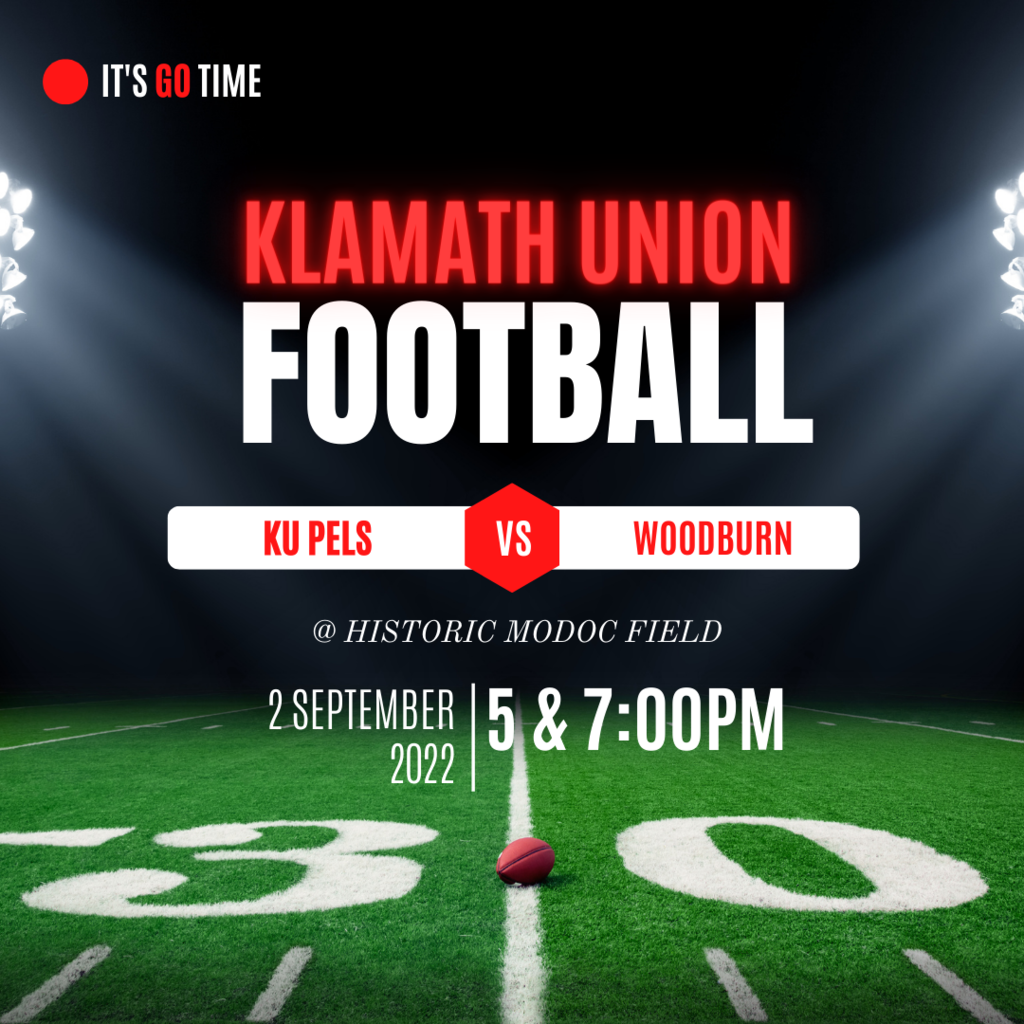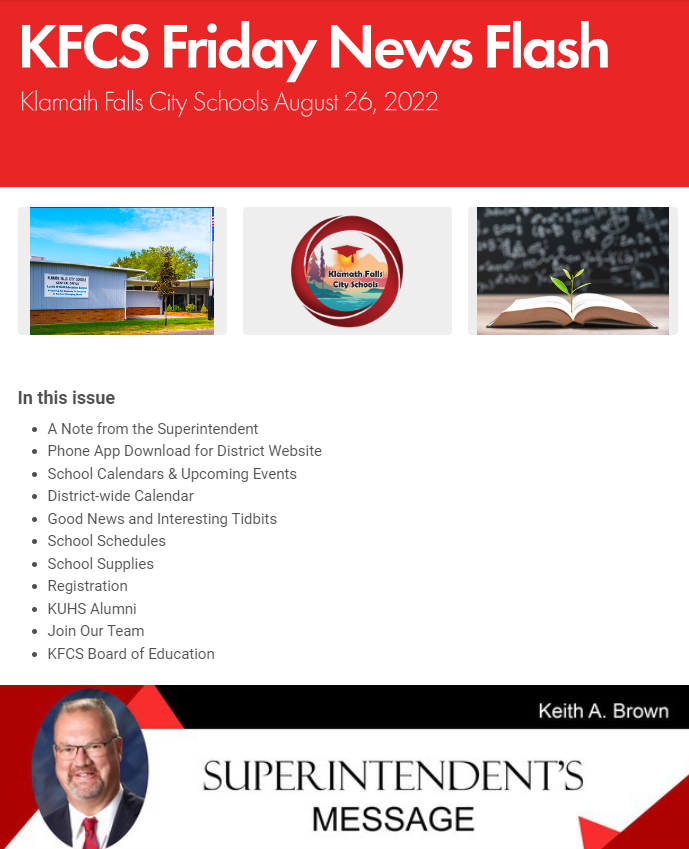 Like last year, Klamath Falls City Schools will be paying for school supplies for the upcoming 2022-2023 school year for our elementary schools. School supplies will be purchased by KFCS and be dispersed to students by their school. Parents will be notified by their school if there might be something else students would need to buy before school begins.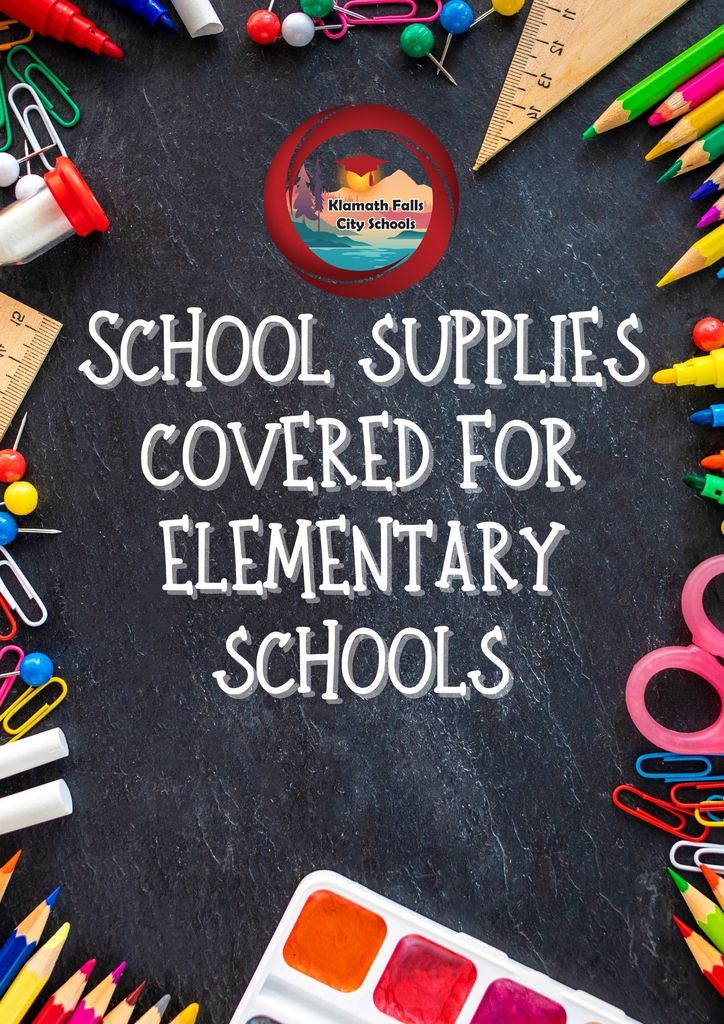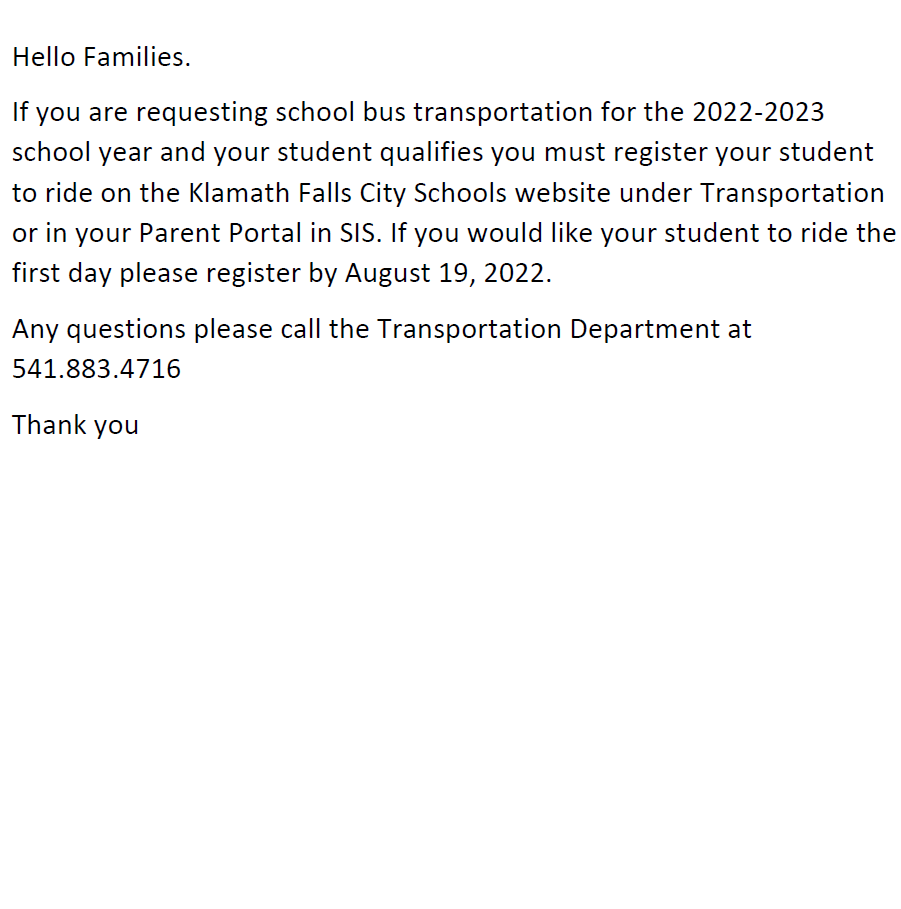 2022-2023 Ponderosa Middle School Supply List & Registration Fees